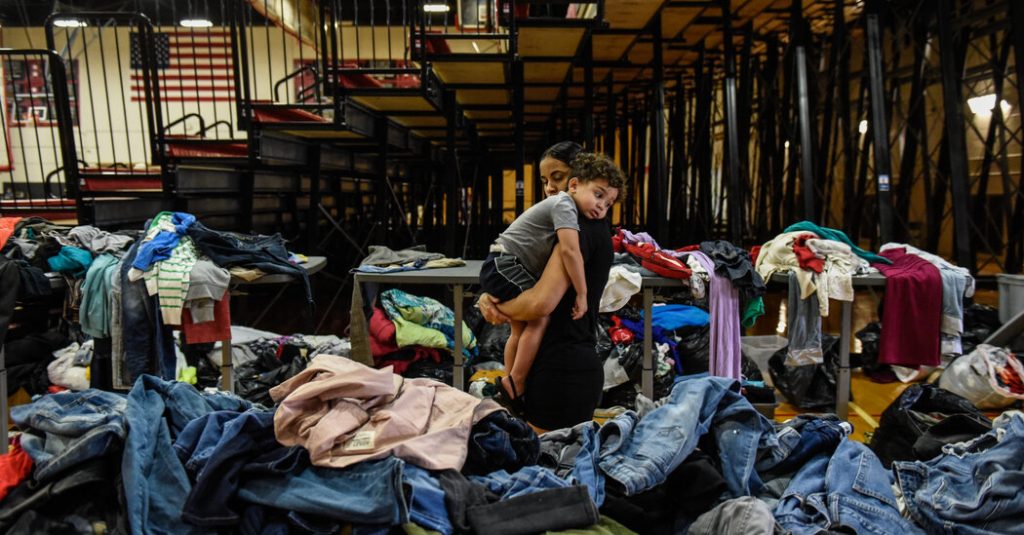 New Jersey's Stunning Storm Toll Includes Many Who Drowned in Cars
Farther north, along the Hudson River in Edgewater, N.J., the roads were equally treacherous.
Rickie Ricardo, a Yankees announcer, recounted how he drove through floodwaters to rescue his fellow announcer, John Sterling, 83, who was trapped in a Cadillac while trying to drive home to Edgewater after calling the game Wednesday night from Yankee Stadium.
Their colleague, Suzyn Waldman, had gotten a call from Mr. Sterling, who reported being stranded in high water on River Road. She knew that Mr. Ricardo, who left the stadium at about 10:30 p.m., would be headed home the same way.
"It was nuts," Mr. Ricardo, who announces the Yankees games in Spanish, said in an interview. "I live in Florida, too. I'm used to hurricanes, been through several, but in this environment — all that rain and loose rubble — I had never experienced that before. It was so much water."
He eventually reached the Cadillac, and helped guide Mr. Sterling out the passenger side and into his Jeep as water began to cover its hood.
"The real hero," he said, "was my Jeep."
On Friday afternoon, Ms. Kanche's family in Raritan, N.J., received the news they had been dreading.
The police had found a body of a woman matching Ms. Kanche's description.
"It is with a heavy heart that I have to report the loss of one of our own citizens," the mayor of Raritan, Zachary R. Bray, announced on Facebook, thanking the police in Bridgewater "for their tireless efforts these last few days in the search for Malathi."
Precious Fondren, Matthew Goldstein and Ashley Wong contributed reporting, and Susan Beachy contributed research.