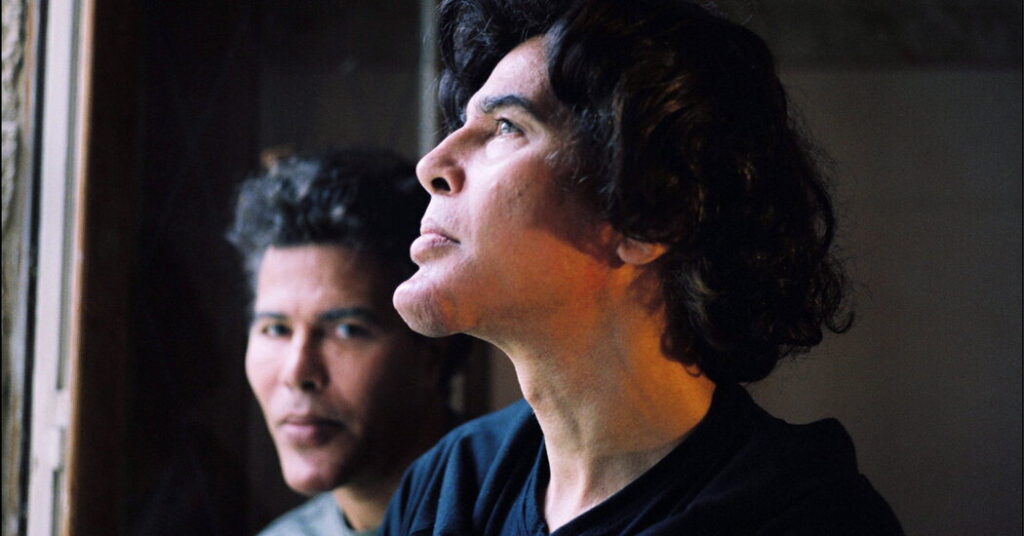 Grichka and Igor Bogdanoff, Twins in an Uneasy Spotlight, Die at 72
Igor Yourievitch Bogdanoff and Grégoire Yourievitch Bogdanoff, who sometimes spelled their surname Bogdanov, were born on Aug. 29, 1949, in a castle in the town of Saint-Lary-Soulan, a ski resort nestled in the French Pyrenees along the Spanish border.
Their father, Youri Ostasenko-Bogdanoff, was an itinerant painter who said he was descended from a Tatar prince and who had fled Russia as a boy. They were raised by their maternal grandmother, Bertha Kolowrat-Krakowska, an erstwhile Bohemian countess who had lost her title after having an affair with Roland Hayes, an American opera singer who was touring in France and who was the first Black man to win international fame as a concert performer. Their daughter, Maria Dolores Franzyska Kolowrat-Krakowska, was the twins' mother.
Igor's first marriage, to the Belgian aristocrat Ludmila d'Oultremont, ended in divorce. He married Amélie de Bourbon-Parme, a model and descendant of Louis XIV, in 2009 in a star-studded ceremony at the Château de Chambord in the Loire Valley. They separated in 2016 and later divorced.
The brothers are survived by their half brother, François Davant, and their sisters, Laurence, Géraldine and Véronique Bogdanoff. Igor is also survived by a son, Dmitri, whom he had with the actress Geneviève Grad; his daughters, Sasha and Anna-Claria, and his son Wenceslas, all from his first marriage; and his sons Alexandre and Constantin, from his second marriage.
The Bogdanoffs claimed to be geniuses from an early age, saying they had each scored 190 on childhood I.Q. tests. They studied applied mathematics from the Paris Institute of Political Studies, also known as Sciences Po, and studied at the École Pratique des Hautes Études.
After "Temps X" ended in 1987, the Bogdanoffs wrote "Dieu et La Science" (1991), about the relationship between religion and science. It was a best seller in France, but it drew a lawsuit by Trinh Xuan Thuan, an astrophysicist at the University of Virginia, who claimed they had plagiarized one of his books.
The brothers settled out of court in 1995, having in the meantime begun their graduate studies. They said they were motivated by their interest in the so-called initial singularity, the moment before the Big Bang, when all matter, space and time were condensed into an infinitely dense point.