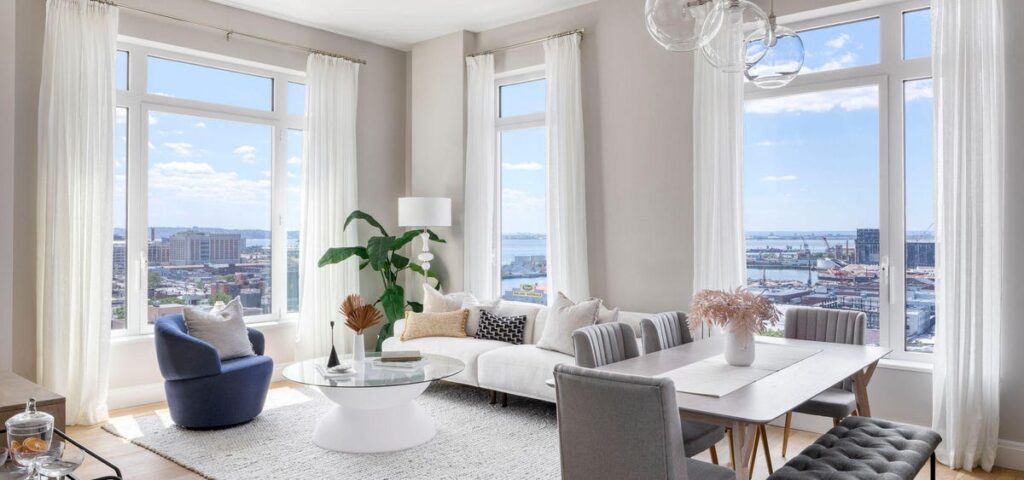 Brooklyn's Greenwood Heights Scores Covid-Era Sales Triumphs
As it has for 21 months, the pandemic will put a damper on a variety of things this week, from holiday theater performances to blow-out New Year's Eve celebrations.
Then again, sales of new residences in coveted urban nooks have not been among the traditions falling to the virus this year. A case in point is the newly developed selection of homes in the Brooklyn, N.Y. neighborhood of Greenwood Heights. In this time-tested enclave, where luxuriant greenery meets cozy dining venues and independently owned shops, developers defied the odds and sold out during Covid.
All the elements associated with quick sales were present, including the newness of quality homes, viewing availability and the fact move-ins could be arranged swiftly.
Fine fenestration
In September, Brown Harris Stevens Development Marketing announced all 20 residences had gone under contract at the Tom Winter Architects-designed boutique development 233 Eighteenth in Greenwood Heights.
At the launch of sales at the property in late March 2021, interested buyers were instantly able to tour the Eagle Development Corp. building and its graciously designed model homes. Within three months, The Aguayo Team at BHSDM and agent Angely Rangel had buyers for all homes.
Among the most-discussed aspects of the residences are their generously sized windows, which serve up panoramic perspectives of the surrounding neighborhood and city skyline while also beckoning inside a bounty of natural light.
It's possible to take the enjoyment outside in more than half of the homes at 233 Eighteenth, where private balconies and terraces expand the living space. On the roof, a landscaped deck furnishes grilling stations, dining areas, an outdoor lounge and the appeal of sweeping Lower Manhattan and East River views.
Within residences, features and finishes include Mitsubishi zoned heating and cooling systems; Pella outswing casement windows offering insulated, dual-tempered glazing with Low-E coating; and, in the kitchens, Cloudburst Concrete Caesarstone countertops and backsplashes as well as a Bosch stainless steel appliance suite.
Wellbeing focus
Meantime, not more than a few blocks away, the 11-story, 73-unit condominium Arbor Eighteen also achieved a sellout, reaping $71.4 million based on contract signings in what was heralded as the fastest sale this year of a Greenwood Heights development. It marked the second development represented by Brown Harris Stevens Development Marketing and The Aguayo Team to sell out during the course of 2021.
"Arbor Eighteen brings to life so many key requirements for buyers in their real estate searches," says Brendan Aguayo, BHSDM managing director, ticking off the building's fulsome amenity suite, its residences' elegant design and the Greenwood Heights' neighborhood's focus on wellbeing and green space. In addition, he says, "Easy access to parks, restaurants, retail and culture helped propel sales here."
Arbor Eighteen was developed by Adam America Real Estate and CGI Strategies, with contemporary interiors by Paris Forino.
Three floors of amenities include the first floor Arboretum, with a library, lounge and private dining room arrayed around the building's Steven Yavanian-designed courtyard and Zen Garden. The rooftop Observatory level showcases individual dining and relaxation areas shaded by birch trees framing views of Manhattan, New York Harbor and the Statue of Liberty. And the Sanctuary level brings together a fitness center, yoga studio, meditation room and infrared sauna.
"Arbor Eighteen and 233 Eighteenth are located within blocks of each other," says Stephen Kliegerman, Brown Harris Stevens Development Marketing president. "Their appeal was clear: Both are located in a desirable neighborhood with easy access to green space, while individually offering high-quality, brand-new homes that people were able to tour and know they could move into in short order."