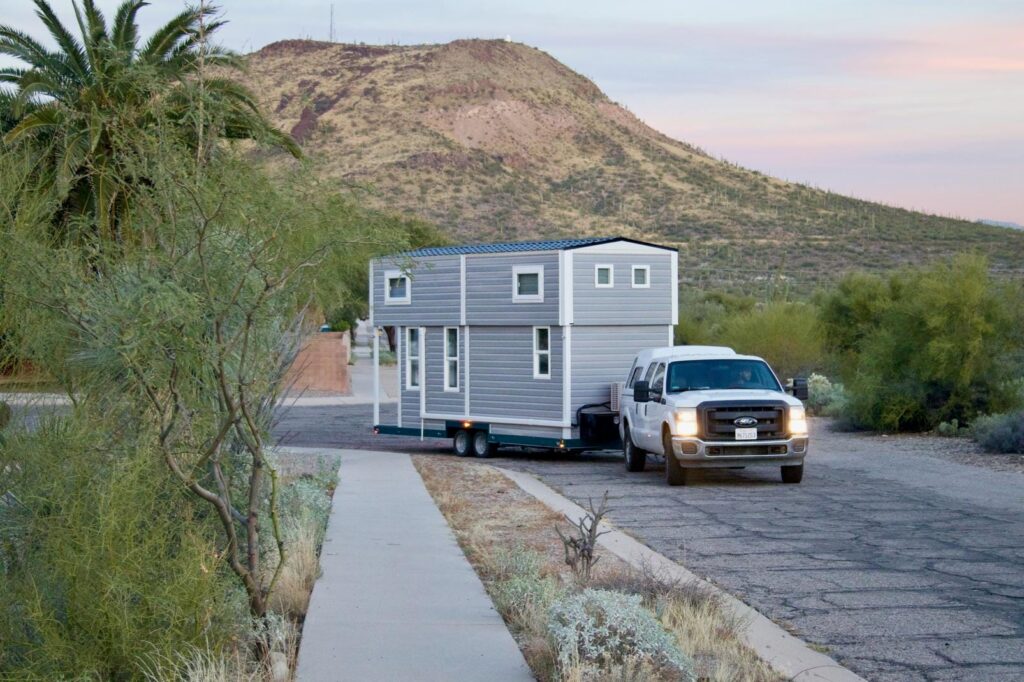 Affordability And Remote Work Make Mobile Options Attractive For Tomorrow's Buyer
Engineers at aerospace companies dream of going beyond where we have ever been before. Now, residential architects and designers are using that same mentality to change design in new and innovative ways.
Part of the motivation behind researching new design options is an entire cohort of issues and challenges facing housing, such as new sustainability codes, supply chain issues, rising costs, labor constraints and vanishing land.
Plus, architects also are feeling the pressures of changing consumer demands that are being shaped by other industries. Remote work has consumers rethinking the location of their new homes, and the ever-evolving world of technology is also catalyzing new expectations in terms of user experience. So, what does all of this mean for housing?
Wilderwise, an emerging company in housing, was the off shoot of an ex-Boeing aerospace design engineer who partnered with Arya Mazanek, now CEO and founder. Mazanek left solar sales to pursue an initiative that would help the earth and the planet.
"I wanted to do something that could impact humanity in a grand way," said Mazanek. "When I heard of this concept, I was instantly intrigued and within a few months realized that this engineer didn't have a business plan, so he needed someone to build a concept around it to make it marketable."
After four years of development and testing materials with an engineering team based in Bosnia, a prototype was built in September 2021.
The 300-square-feet home has a main bedroom, an upstairs flex room, and a full kitchen and bath. The aluminum frame is lightweight so it can be towed on the aluminum trailer that comes with it. Being able to make the unit mobile was a feat in and of itself, but critical for the demands of today's mobile consumer.
"Aluminum has a lot of great benefits," said Mazanek. "It can be super strong when done the right way and it is lightweight, there is a 30 to 50% weight reduction with aluminum versus a wood frame, keeping a unit to just 8,000 pounds."
Working with aluminum did not come without challenges—it is difficult to work with because it requires specialty welding and expands and contracts at different temperatures. But, the lightweight material made it possible to extend the amount of livable space. To comply by department of transportation requirements, a mobile unit can only be a certain size, so some thoughtful aerospace design engineering was used to develop a lifting roof powered by an electric actuator and six gas springs once the home is in place, extending the ceiling height by nearly four feet.
Specifications to be considered a recreational vehicle are limited to a height of 13.5', which can be a design constraint, especially for long term living. Many tiny house RVs have lofts for sleeping that are 3 to 4' tall, so a person cannot actually stand in the space. Wilderwise's lifting roof more than doubles the square footage so it has 6 to 7' of headroom and can still adhere to RV regulations in tow mode.
"The second story can be doubled with half the footprint and create solutions for the housing crisis," Mazanek said.
Although it was an unplanned connection, the overseas development in Bosnia has been an asset, allowing the startup to take advantage of different sources for the best materials at the lowest price. Wilderwise now has partners in China, Turkey and the UAE, in addition to its manufacturing subsidiary in Bosnia.
Mazanek says these partnerships have posed logistical problems with currency differences, supply chain, shipping, and language differences, but ultimately have been able to make the company stronger.
The home is outfitted with full electrical and plumbing systems, water tanks, battery storage, and a self-contained composting toilet, plus all appliances. Even with all these features, it is still affordable. The current model starts at $75,000 with options that price up to $95,000.
The entire home has a modular design and can be disassembled and reassembled in hard-to-reach locations. Each wall panel and interior component is a module that can fit through residential easements.
To be consistent with her original vision, Mazanek keeps an eye on doing good by reducing the environmental impact of the home. Some features that will roll out this year include sensors and controllers that will monitor electric and water use, along with battery storage so users have visibility to their consumption and can then lower their footprint.
The current model appeals to consumers who are tech-oriented and who are tracking smart home technology solutions. Visitors to the prototype last month were interested in the flexibility that the home offers, opening opportunities to travel with their home while also living debt free.
Future Plans
Wilderwise is planning some cutting-edge innovation moving forward, starting with smart meters to monitor energy usage and to reduce consumption, as well as to have an easy way to bill for usage. The company is also exploring smart home controllers operated by a mobile app, and an integrated interface to control all electrical components in the home, including TV, lights, appliances, lifting roof, blinds, audio, and climate control.
Because access to land continues to be an issue, Wilderwise is also developing an online platform that will connect tiny home users with landowners who have land available where they can park the home.