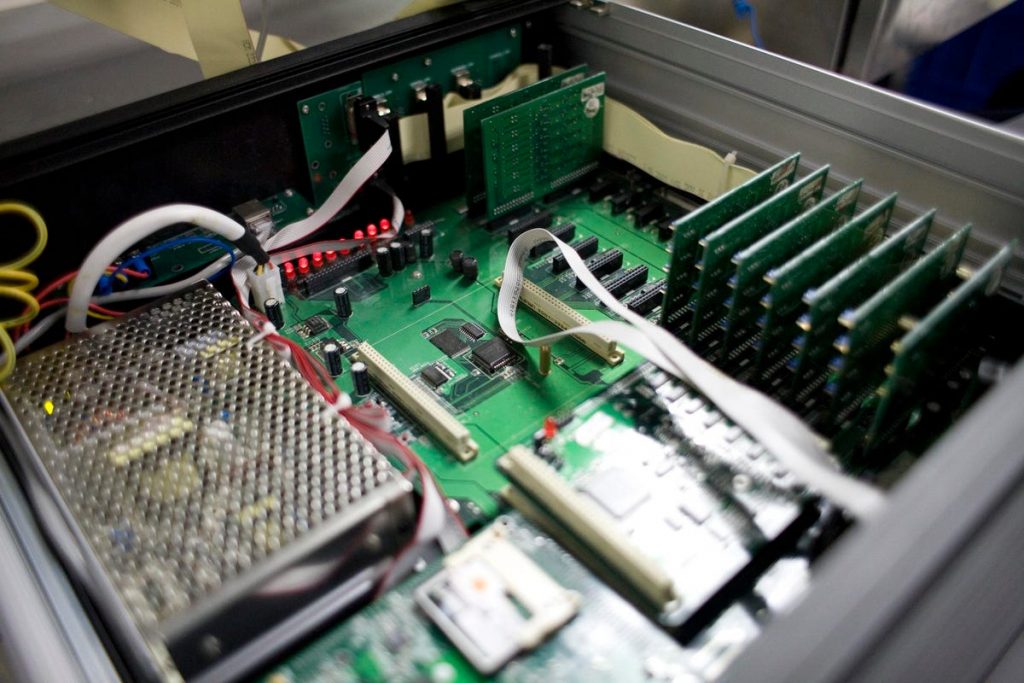 TSMC's Price Hike Is A Big Deal For Servers, But Not So Much For Car Buyers
In the midst of an ongoing chip shortage, Taiwan Semiconductor Manufacturing Co. Ltd. (TSMC) plans to raise its prices by 10% to 20%, according to a report in the Wall Street Journal. Although the chip foundry doesn't sell directly to end users, this price increase will eventually filter through the supply chain. TSMC's customers supply a range of chips for smartphones, automobiles, data-center systems, and other equipment. The ultimate effect on CIOs and other end users, however, depends on the semiconductor content of each device.
How many chips in a car?
The good news for car buyers is that chips account for relatively little of a car's manufacturing cost. The average new automobile in 2020 contained about $550-worth of semiconductors, representing only 2% of the average vehicle selling price of about $37,000. Even a 20% price increase across all of these chips would add just $100 to the car's cost. Electric-powered cars require about three times more expensive chips, but even then the incremental cost increase would be less than 1%.
Smartphones are a different story. The iPhone 12, for example, has an estimated bill-of-materials cost of $370; excluding the display, battery, and mechanical components, chips contribute about $210 of that cost. Thus semiconductors contribute around a quarter of the phone's $829 list price—a much bigger percentage than for a car. A 15% price hike on these chips would add $30, or 4% of the phone's price. Given Apple's margins, it might need to raise phone prices by 10% to cover that difference.
A server is basically just sheet metal wrapped around a bunch of chips and some hard drives. The average server contains two processor chips at a total cost of about $2,100. Toss in memory and other components, and the total semiconductor content is about $4,800 for a server that sells for $7,500. In other words, chips make up about two-thirds of the server's selling price, and more if it uses solid-state drivers. Even a 10% boost in chip prices would add 7–8% to the sales price.
Not as bad as all that
The actual effect, however, will probably be less dire. Most server chips are fabricated by Intel or memory vendors such as Samsung, SK Hynix and Micron, not TSMC. Those companies have already adjusted their prices on the basis of market conditions. Some smaller server-chip suppliers, such as AMD and Nvidia, source many of their chips from TSMC and thus could feel the price increase.
TSMC is reportedly increasing prices by 10% on its most advanced technology, which powers smartphone chips for Apple, MediaTek, Qualcomm and others. These vendors will probably pass the increases on to their customers. Most phone vendors work on much smaller margins than Apple and would be forced to raise prices to cover higher bill-of-materials cost. Thus, TSMC's increases will likely bite smartphone buyers.
Most automotive chips use older manufacturing technology. TSMC is reportedly jacking up the cost of these by 20%, given the greater surge in demand in that market. But since these chips represent a small portion of the cost of a typical automobile, as noted above, the impact of this increase on car buyers will be minimal.
Finally, keep in mind that TSMC's price contracts are annual, so the new prices don't take effect until January 2022. Although the company is one of the largest chipmakers, its rising prices are just part of an ongoing trend that will make this year a banner year for semiconductor companies but a difficult one for CIOs and other customers who buy equipment that contains lots of chips.
Disclosure: The Linley Group, a provider of research services, receives revenue from most of the technology companies named in this article.