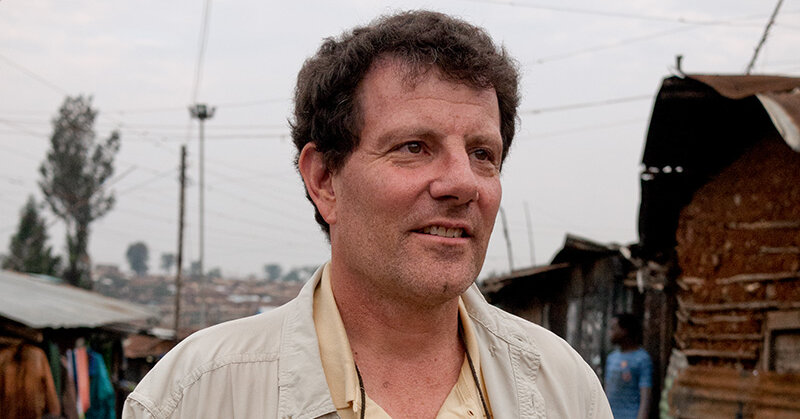 A Farewell to Readers, With Hope
But winning a state chess championship is not a scalable way to solve homelessness.
The dazzling generosity in response to Tani's success is heartwarming, but it needs to be matched by a generous public policy. Kids should get housing even if they're not chess prodigies.
We didn't build the Interstate System of highways with bake sales and volunteers. Rigorous public investment — based on data as well as empathy — is needed to provide systemic solutions to educational failure and poverty, just as it was to create freeways.
In this country we're often cynical about politics, sometimes rolling our eyes at the idea that democratic leaders make much of a difference. Yet for decades I've covered pro-democracy demonstrators in Poland, Ukraine, China, South Korea, Mongolia and elsewhere, and some of their idealism has rubbed off on me.
One Chinese friend, an accountant named Ren Wanding, spent years in prison for his activism, even writing a two-volume treatise on democracy and human rights with the only materials he had: toilet paper and the nib of a discarded pen.
At Tiananmen Square in 1989, I watched Chinese government troops open fire with automatic weapons on pro-democracy demonstrators. And then in an extraordinary display of courage, rickshaw drivers pedaled their wagons out toward the gunfire to pick up the bodies of the young people who had been killed or injured. One burly rickshaw driver, tears streaming down his cheeks, swerved to drive by me slowly so I could bear witness — and he begged me to tell the world.
Those rickshaw drivers weren't cynical about democracy: They were risking their lives for it. Such courage abroad makes me all the sadder to see people in this country undermining our democratic institutions. But protesters like Ren inspired me to ask if I should engage more fully in America's democratic life.
That's why I am leaving a job I love.
I've written regularly about the travails of my beloved hometown, Yamhill, Ore., which has struggled with the loss of good working-class jobs and the arrival of meth. Every day I rode to Yamhill Grade School and then Yamhill-Carlton High School on the No. 6 bus. Yet today more than one-quarter of my pals on my old bus are dead from drugs, alcohol and suicide — deaths of despair.