Vision comes naturally to some. That vision could be due to an entrepreneurial spirit that allows individuals to follow their passion and invest their time and energy into making their idea and vision a reality.
That entrepreneurial spirit is embodied in Lex Gielen, a young, successful entrepreneur in the Finance and Technology (FinTech) industry. For Lex, a 29-year-old founder and CEO of a group of eight companies, The Gielen Group. His journey started in 2013.
His great eye for new opportunities led Lex to founding Atlantis Financiers, a digital-factoring company for SME's. Thanks to the success of Atlantis Financiers, other competencies have emerged. These competencies have been further developed in new companies.
Lex has further developed these competencies into an innovative and custom-made platform called, "Paylex," which, today, is used to check the financial health of a company.
2017 marked the start of an immense growth for Lex Gielen. Through innovation, in-house development, strategic partnerships and acquisitions, Lex now owns eight companies. This network of companies, the Gielen Group, is an Ecosystem of organization and not a formal organization.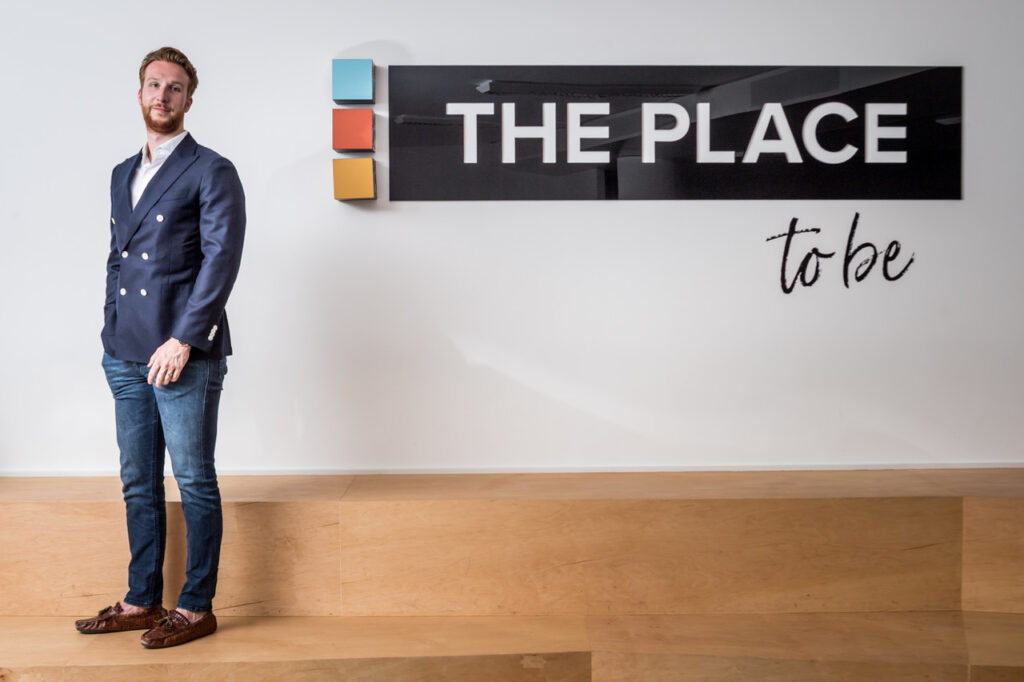 Overview of the Gielen Group
The Gielen Group now consists of an international network of FinTech companies, driven by a team of 40 enthusiastic professionals, all led, closely mentored, or managed by founder Lex Gielen.
Atlantis Financiers
Atlantis Financiers is one of the largest alternative finance and full-service factoring providers on the Dutch and Belgian market. Since its inception in 2013, the company has serviced over 3,000 small and medium sized enterprises (SMEs) in the region.
Paylex
Credit scoring platform Paylex offers companies insight into more than 300 million organizations around the world. This allows businesses to avoid risks, recognize opportunities and make deliberate, strategic decisions.
Customer Diligence
Customer Diligence provides AML tooling for financial companies and professionals. With the AML tool, compliance officers can perform a complete customer due diligence screening within a few minutes.
Lancelot Vastgoed
Lancelot Vastgoed is an online mediator of high quality commercial and residential properties. Lancelot Vastgoed has a real estate portfolio that can meet all the wishes of the tenants. Through knowledge and technology, the real estate portfolio is getting bigger and better.
Presto
Presto is one of the first non-bank lenders in the Spanish market to offer a credit line solution to consumers. Presto is focused on private borrowers, providing up to EUR 2'000 credit limit, with accessible monthly repayment plans. This is backed by their high-tech automatic risk system.
Twinero
Twinero provides online microloans in Spain. Online microloans are an alternative way for consumers to get money easily, practically and instantly.
Viventor
Viventor is an alternative market place for investments. Viventor enables cross-border investing for every European by building a remarkable platform for investors that lets them invest in different countries, loan types and loan originators.
Capilex
Capilex provides Mortgage Backed Financing (MBF) for professionals. Capilex only works together with professionals, like institutional investors, family offices and high net-worth individuals who are interested in investing in fast-growing companies with a highly secure and fully compliant organization. It offers its partners partners maximum security by fully pledging clients first mortgage rights.
What's next for the Gielen Group?
Lex Gielen is working on scaling and reorganizing the companies to create the most efficient FinTech ecosystem. With his innovation, coupled with his strong drive and motivation, he is trying to create a lasting impact in the FinTech field. Follow the journey of the Gielen Group on gielen-group.com