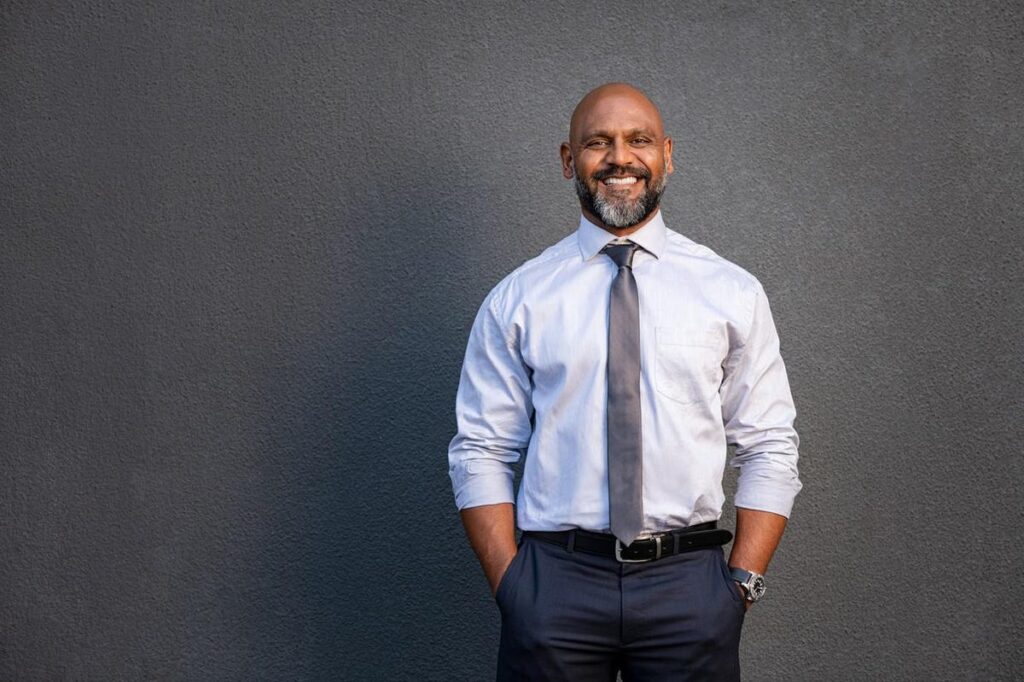 Were Older Leaders More Valued In The Pandemic?
We have been gathering data assessing leaders' effectiveness for over a decade. The assessment of effectiveness is a 360-degree evaluation with ratings from 13 raters on average, including managers, peers, direct reports, and others. Lately, we have been looking at the impact of the pandemic on leaders' effectiveness ratings. Our expectation, given the difficulties and complexity of the pandemic, was that leadership effectiveness ratings would decline.
To test this assumption, we compared the results from over 109,000 leaders gathered in the pre-pandemic to 3,834 leaders assessed during the pandemic. We were surprised that in the pandemic, the perceptions of overall leadership effectiveness improved 5 percentile points, a statistically significant difference.
This overall measure is the combination of 19 leadership competencies. We also found that these 19 competencies showed statistically significant improvements when compared to pre-pandemic results.
Over the years of assessing leaders, we have also been interested in the effect of age and experience on leadership effectiveness ratings. One would assume that because of the increased experience, knowledge, and expertise that comes with age, leadership effectiveness would increase. But that assumption is incorrect. In our pre-pandemic data, leadership effectiveness starts with the up to 30 age group being assessed at the 50th percentile, and then ratings decline to the 44th percentile as leaders mature. Before examining the data from the pandemic, we assumed that it would be even lower for older leaders with the increased reliance on technology. Once again, we were very surprised to find a significant improvement in every age group from 31 years up to 70.
What did Older Leaders Do that Boosted their Effectiveness?
In comparing the results of older leaders (e.g., those 61 to 70) to other leaders in the pandemic, we discovered that there were a variety of competencies where older leaders were rated as significantly more effective.
1. Expertise and Experience. The largest difference appeared around the fact that teammates trusted the older leader's ideas and opinions because of their in-depth knowledge and experience. Many of the direct reports sought out the older leaders for their good ideas and opinions. Perhaps having older leaders who had experienced difficult circumstances before in their lives to consult with was part of what people valued.
2. Communicates Powerfully. The pandemic required a substantial increase in the cadence and accuracy of communications—having those communications come from one that was trusted also made a huge difference.
3. Helps Others Develop. Having a leader with valued experience helping you to develop and improve your skills and knowledge would be a great asset, especially when people are working independently on their own at home. In the office situation, people could rely on their colleagues to help them accomplish tasks but working remotely was much more difficult.
4. Values Differences and Diversity. In general, the older leaders valued the differences in others and celebrated their diversity. Often, we think older people have strong biases and do not value diversity, but the majority of these leaders saw the need clearly to make every team member feel welcomed.
5. Customer Focus. During the pandemic knowing the needs and understanding each customer was critical. Older leaders tended to have a much deeper and longer-term understanding of customer needs.
6. Makes Decisions. There were many decisions that needed to be made quickly and correctly. Older leaders with both expertise and experience stepped-up and made effective decisions to lead the organization forward.
7. Clarified the Strategy and Direction. Many strategies needed to be clarified or redirected in the pandemic. These older leaders who had the experience and insight were quick to provide clarity and provide new direction.
Which Gender Led Most Effectively in the Pandemic
Looking at our data gathered in the pandemic, we had results from 2,211 males and 1,479 females. The graph below shows the differences in overall leadership effectiveness between the two genders. It is clear from these results that women led the way in terms of overall leadership effectiveness by exceeding their male counterparts in every age group.
There were a variety of competencies that made women stand out as better leaders than men. They were significantly more effective at 11 of the 19 competencies measured. The largest difference came in taking initiative. Women were better at taking action immediately rather than waiting. Another large difference was in agility. Women were rated as being more effective at asking for feedback and their willingness to change. A third difference was their ability to walk their talk, honor commitments, and keep promises. This was especially valuable in the pandemic as many employees experienced significant difficulties at home. Having a trusted leader was an important factor influencing employee satisfaction and motivation.
As you think of an older leader in your organization that was a positive influence for you in the pandemic, perhaps this is the time that you can reach out and let them know how much you appreciate them.