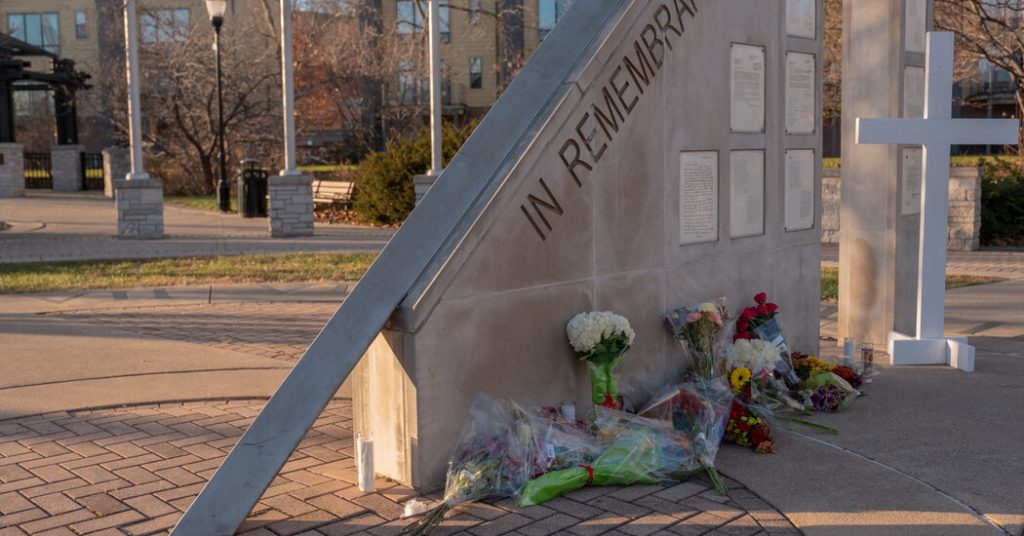 Victims at Christmas Parade Were Young Musicians and Dancing Grannies
They were grandmothers and grandchildren, high school band members and husbands, strutting down Main Street in a celebration that had kicked off the local holiday season for more than a half-century.
After a year of trauma and strife, the members of the Christmas parade in Waukesha, Wis., seemed to be marching for normalcy itself on Sunday when a maroon S.U.V. roared down upon them, turning the crowd's cheers into horrified screams.
At least five people were confirmed dead on Monday, with at least 48 people injured, as authorities investigated the tragedy that erupted after they said a man fleeing from a knife fight rammed into the parade route. At least 18 of those hospitalized were children, including 10 in intensive care.
Three of those killed were members of the Milwaukee Dancing Grannies, a group of women whose pompom routines have been a staple of local holiday parades since the 1980s: their choreographer, Virginia Sorenson, 79; Leanna Owen, 71, a dancer; and Tamara Durand, 52, a new member performing for the first time. A fourth was a dancer's husband, Wilhelm Hospel, 81, and the fifth, Jane Kulich, 52, a Citizens Bank teller, had been marching just behind the group with her company float.
"She was vibrant, energetic," David Durand, 52, said of his wife, Tamara, the group's youngest member.
"She was that kind of person that captured your attention as soon as she walked into the room," he said. "She literally danced her way through the day."
In a Facebook post, the group said it was "devastated."
"Those who died were extremely passionate Grannies," the statement said. "Our group was doing what they loved, performing in front of crowds in a parade putting smiles on faces of all ages, filling them with joy and happiness."
Videos of the parade street showed nine members of the troupe, in their signature blue winter jackets with white fur hats and white pompoms, dancing by to "Jingle Bell Rock."
Greg Bentz, 52, a childhood friend of Ms. Kulich, said the bank employee had been handing out candy along the parade route when the S.U.V. struck her. "She had a ton of friends," he said, describing Ms. Kulich as "chippy, cheery and outgoing."
"She was an angel," said her niece, Desiree Kulich, 42. "She was always giving back to the community. She was a churchgoing — just a really good — person." Ms. Kulich's death had devastated her husband and three children, the niece added.
At a news conference on Monday, the chief medical officer of the Children's Hospital of Wisconsin, Dr. Michael Gutzeit, said 18 children had been brought to the hospital after the parade, all between the ages of 3 and 16. The medical director of the hospital's intensive care unit, Dr. Michael Meyer, said 10 of them were in the I.C.U. and six were in critical condition.
"The injuries from Sunday night will go well beyond the physical and will take time to heal," Dr. Gutzeit said.
The victims include three sets of siblings, said Dr. Amy Drendel, the medical director for the hospital's emergency defense and trauma center. Their ailments range from facial abrasions to broken bones to serious head injuries.
Another hospital, Aurora Medical Center-Summit, said in a statement that it was treating 13 patients, including three in critical condition. Officials at Froedtert Hospital said it had received seven patients.