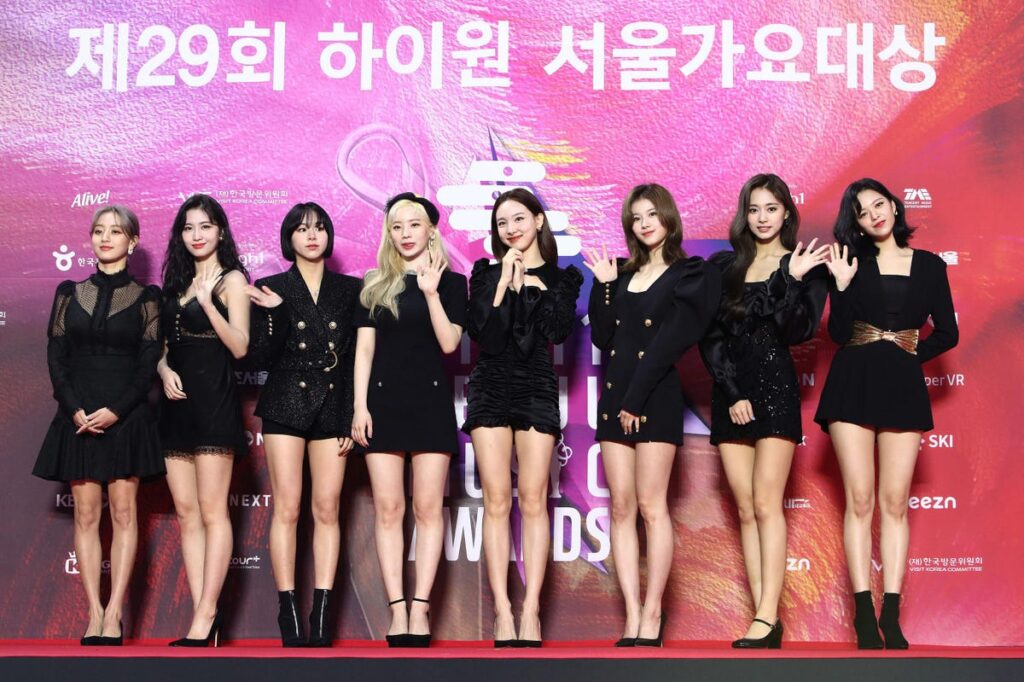 Twice, Stray Kids, Kai, Monsta X, The Boyz And NCT 127: The Bestselling Albums In Korea In November
The bestselling album in South Korea in the month of November is actually a bit surprising. That's not because it is from a lesser-known act, but rather because the set had such a short window of time in which to rack up purchases, it's incredible it appears anywhere near the top of the monthly list.
The Gaon Albums chart ranks the bestselling full-lengths, EPs and single albums in South Korea every week, looking at how many copies were shipped to stores. There is also a monthly component that lists the titles that sold the most copies in the previous months.
Stray Kids land the bestselling album in November in South Korea with their seasonal EP Christmas EveL. The No. 1 title sold a whopping 654,000 copies in the month, even though it was released with two days to go before December arrived. In fact, the latest from the boy band was able to win the month by more than 20,000 copies, despite the fact it only had 48 hours of availability.
MORE FROM FORBESTwice Made Billboard History With Their Latest Album-Here's HowBy Hugh McIntyre
Christmas EveL almost didn't win the month, as Twice's Formula of Love: O+T=<3 ended up in a very close second place. The South Korean girl group's new full-length sold a fantastic 632,000 copies since its November 12 street date. The Boyz's Maverick single album comes in a nearly-as-close third place, as the new short project from the K-pop boy band sold 628,000 copies in the month of November in South Korea alone. The latest from Stray Kids, Twice and The Boyz were the only efforts to hit the half-million sales mark during the specific time period.
Just two other titles—Monsta X's No Limit (No. 4, 400,000 copies) and NCT 127's Favorite (No. 5, 293,000 copies) also sold at least a quarter of a million copies in the month of November. Interestingly, right outside the top five sits the kit version of Favorite, which includes more content, and thus was a must-have for super fans. It was purchased by a whopping 201,000 music lovers, and it is counted as a separate entity entirely.
The rest of the top 10 on the list of the bestselling albums in South Korea in November includes incredibly successful releases from the likes of SF9, Oneus, Jeong Dong-won and Kai, who is best known as a member of both Exo and SuperM and now as a solo star as well.
MORE FROM FORBESBlackpink's Lisa And Rosé Are The Most Successful K-Pop Solo Stars Ever On Billboard's Global ChartBy Hugh McIntyre
These were the 10 bestselling albums in South Korea last month.
No. 1 – Stray Kids – Christmas EveL
No. 2 – Twice – Formula of Love: O+T=<3
No. 3 – The Boyz – Maverick
No. 4 – Monsta X – No Limit
No. 5 – NCT 127 – Favorite
No. 6 – NCT 127 – Favorite Kit
No. 7 – SF9 – Rumination
No. 8 – Oneus – Blood Moon
No. 9 – Kai – Peaches
No. 10 – Jeong Dong-won – The Giving Tree
MORE FROM FORBESSF9, Monsta X, Twice, Hwa Sa And BTS: This Week's Bestselling Albums In KoreaBy Hugh McIntyre