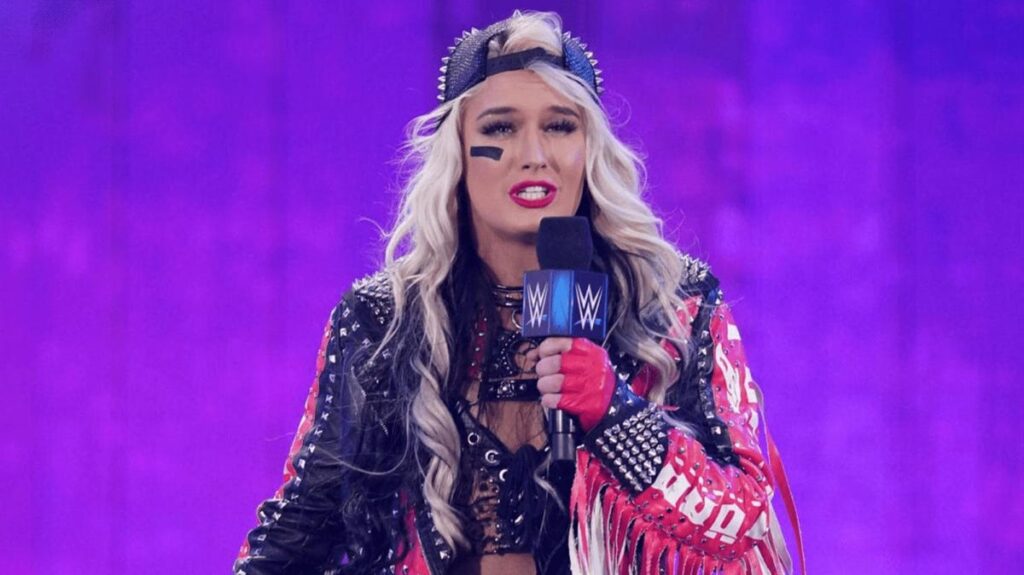 Toni Storm Reportedly Gone From WWE After Requesting Release
Toni Storm has been released from WWE, just days after coming up short in a WWE SmackDown Women's Championship match against Charlotte Flair.
Storm reportedly requested her release according to Fightful Select and PWInsider (h/t Wrestling Inc). A memo to staff announced Storm's departure, however the memo did not cite budget cuts as a reason. WWE did not respond to a request for comment. This article will be updated if and when it does.
Storm appeared to be on the precipice of a breakout after a slow start on the main roster. In fact, Storm recently appeared on "Out of Character" with Ryan Satin (h/t Sportskeeda) where she vented on her frustrations with being dormant on the WWE main roster.
"It's the worst cause you just don't know," said Storm.
"Obviously, wrestling [can be] so unpredictable. Next week you could be main eventing and winning a title and everything could be happening or nothing. You don't know. This is show business at the end of the day. It's a topsy turvy industry."
"When you're sat in catering, it's not a good feeling," Storm continued.
"Just sitting there waiting for your shot. Waiting for your big break. Waiting to show everyone what you've worked your life to be good at. I just sat there [asking] 'When am I next? What's happening?' Now [when] stuff starts happening, I'm still like, 'what's going on?' Oh, my God. What is my life?"
Though it seemed as if Storm was finally getting her shot, it may have been too little, too late for WWE. Saddled with a shaky gimmick, Storm was hailed as an "Eighties Wild Child," and given limited promo time to explain what that meant.
Storm's sudden departure hints at untenable differences between her and WWE. Given the uncertainty of the Omicron variant, and how it could once again shutter the independent and international wrestling circuits, Storm will be taking a risk by leaving a steady paycheck in WWE. By the same token, there is no such thing as a steady paycheck in WWE. With WWE releases a quarterly occurrence—and nobody safe—perhaps Storm felt it better to quit WWE before they could release her to get a head start on the 90-day (or less) non-compete clause.
Storm will be in high demand on the independent and international circuits. Always the elephant in the room when it comes to released WWE talent, AEW is also a likely landing spot.
MORE FROM FORBESWWE Releases In The Nick Khan Era: A Timeline Of 2021 CutsBy Alfred Konuwa
With AEW still struggling to create pillars in its women's division beyond Britt Baker—and Tony Khan on a signing spree of former WWE stars—AEW will be a favorite to land Storm's Services, especially after adding a second women's championship in 2022.