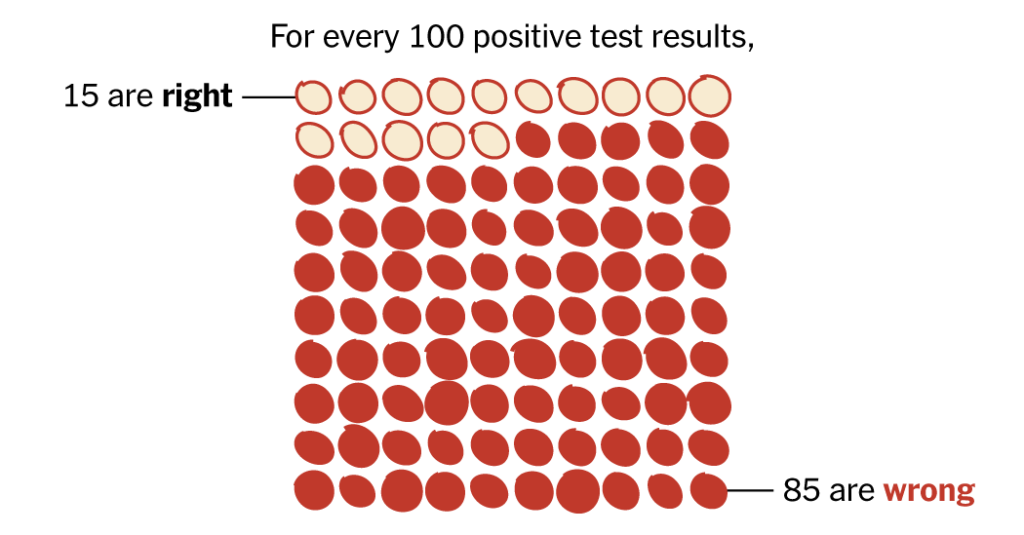 These Prenatal Tests Are Usually Wrong When Warning of Rare Disorders
A big market for rare conditions
Between 2011 and 2013, a small Silicon Valley-based biotech company, Sequenom, tripled in size. The key to its success: MaterniT21, a new prenatal screening test that did remarkably well at detecting Down syndrome.
Older screening tests took months and required multiple blood tests. This new one generated fewer false positives with a single blood draw.
The test could also determine the sex of a fetus. It quickly became a hit. "You had people walking in saying, 'I want this sex test,'" recalled Dr. Anjali Kaimal, a maternal-fetal medicine specialist at Massachusetts General Hospital.
Competitors began launching their own tests. Today, analyst estimates of the market's size range from $600 million into the billions, and the number of women taking these tests is expected to double by 2025.
As companies began looking for ways to differentiate their products, many decided to start screening for more and rarer disorders. All the screenings could run on the same blood draw, and doctors already order many tests during short prenatal care visits, meaning some probably thought little of tacking on a few more.
For the testing company, however, adding microdeletions can double what an insurer pays — from an average of $695 for the basic tests to $1,349 for the expanded panel, according to the health data company Concert Genetics. (Patients whose insurance didn't fully cover the tests describe being billed wildly different figures, ranging from a few hundred to thousands of dollars.)
But these conditions were so rare that there were few instances for the tests to find.
Take Natera, which ran 400,000 tests in 2020 for DiGeorge syndrome, a disorder associated with heart defects and intellectual disability.