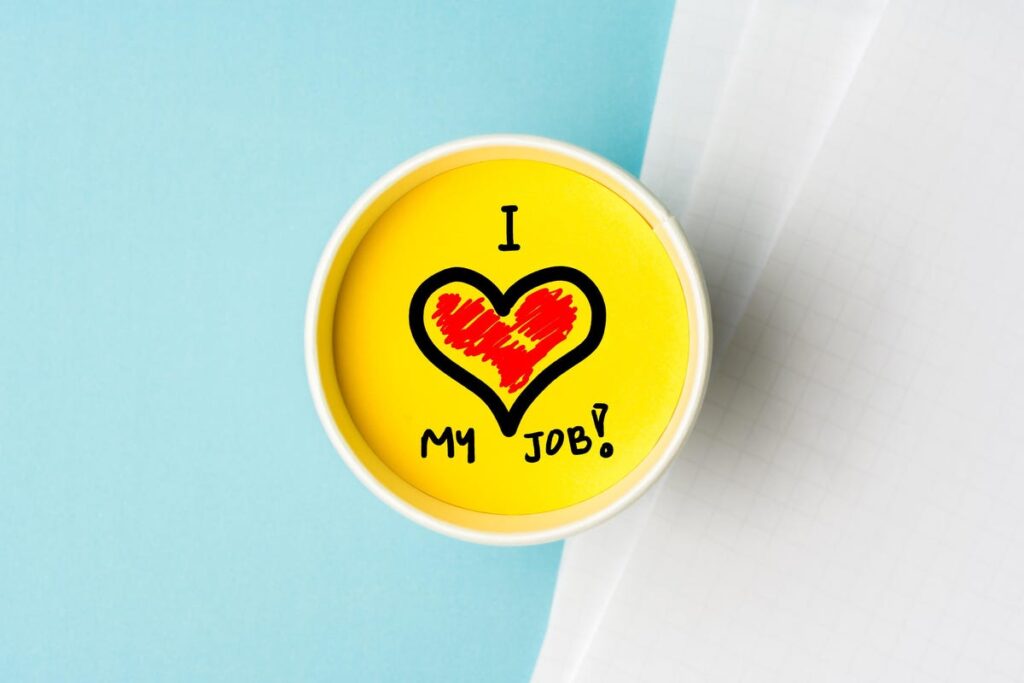 The 12 Hottest Jobs Where You Can Do What You Love
The future of work is here, and the job market is perhaps as hot as it's ever been—making this a perfect time to find a new role, shift your position and land a job that you love.
The grass may indeed be greener at another organization or in another role: True happiness comes from alignment between doing what you like to do, doing what you're good at and doing something that contributes to the broader community. The more alignment you have, the happier you'll be, according to research. Pay also matters—so you hit a threshold that gives you quality of life and validates your contribution. And flexibility and remote work are criteria for a great work experience that you can also make part of your selection process.
Because the job market is so healthy, you have the opportunity to make the perfect match. Of course, no role is ideal and there will always be things about a role which aren't your favorite, but as much as possible, strive for work that matches with your current needs and provides possibilities for where you want to go next.
Plenty of Opportunity
According to a news release from the US Bureau Labor Statistics, total employment is expected to grow by 11.9 million jobs, increasing from 153.5 million to 165.4 million jobs through 2030. The fastest increases are expected in the areas of leisure and hospitality, and the greatest number of new jobs are forecast for the areas of healthcare and social assistance.
In addition to speed and numbers of jobs that will grow, flexibility is also a factor. According to FlexJobs, the industries in which the greatest number of flexible and remote jobs are available include: computer/IT, education/training, marketing and accounting/finance.
As you're considering your next role, give thought to what you enjoy doing, what you're good at and where the job growth is. Perhaps surprisingly, the best way to predict happiness in your work is not based on salary. It's more based on passion, fit, colleagues and contributions. But a certain threshold of pay is critical for health and quality of life. Given today's job market and opportunities, you can consider flexibility and remote work as key criteria for a great role.
Most important will be the right mix of all your criteria and how any job offers the right amount of fulfillment for each of your priorities and the greatest opportunity to love your work. These are the kinds of work you may love, and the associated areas of job growth, pay and flexibility:
Caregiving and Helping Professions
If you love wellbeing, healthcare and helping professions, you'll have plenty of opportunities. According to data from the US Bureau of Labor Statistics, nurse practitioner roles are expected to increase 52%, followed by occupational therapy assistants (36%), physical therapist assistants (35%) and animal caretakers (34%). Data from Indeed suggests registered nurses and nursing assistants are some of the most in-demand jobs. And research from Adzuna found demand for physiotherapists grew 214% in 2021. In keeping with the helping professions, elementary school teachers are also identified by Indeed as being among the most prevalent. Salary is also a factor and Adzuna reports pay for therapists has increased by 23% over the last year, while pay for nurses has increased 22%.
Logistics and Supply Chain
If you love working in logistics with tangible outcomes of success, and in a field that is high-visibility given supply chain issues, you'll have terrific opportunities here as well. According to Adzuna, warehouse workers are the roles which have grown the most in terms of demand during 2021, with an increase of 354%. There has also been increased demand for forklift operators (254%) and material handlers (235%). The demands have also affected pay. According to Adzuna, salaries for material handlers have increased 17% in the last year.
Talent
If you're interested in HR and talent development, and you want to be part of the today's talent revolution, you can consider a role as a recruitment consultant. According to Adzuna data, it has the second greatest amount of growth, with 332% greater demand at the end of 2021 compared to the beginning of 2021.
Safety and Security
If you value safety, security and protecting the public good, you're also in luck since the role of security guard is the third most highly-demanded role according to Adzuna, with growth of 325% in the last year.
Finance
Finance is also a hot career and one for which you can use your current skills or develop them—toward numbers, analysis and financial acumen. Adzuna data shows finance clerks are the fourth most high-growth job at 228%. And data from Indeed shows accountants and accounting clerks are some of the most available jobs today.
Administration and Customer Service
If you love to serve customers and make an organization hum, being at the core of how a company operates, jobs are also growing in your area of passion. Adzuna's fifth-most prevalent job was for a customer service associate (286% growth last year), and Indeed reports a customer service rep was also among their most prevalent occupations. Adzuna also saw demand for receptionists grow 229% in the last year, and Indeed found administrative assistants were among the most available jobs.
Leading and Managing
If you love to lead, empower people, orchestrate and manage, you'll find a wealth of jobs available. According to Adzuna, demand for general manager roles has risen 225% and Indeed also found this role to be among the most available. Indeed also found sales managers and marketing managers to be popular. And Adzuna data also showed project manager demand rose by 135%. Flexible and remote jobs are also available in this area. According to FlexJobs, the roles of business development manager, marketing manager and product manager are among the most prevalent for remote work.
Working with the Public
If working with the public energizes you, there is also plenty of opportunity. Adzuna reports the demand for cashiers rising 222% over the last year. Indeed research agrees, as cashiers are in the top 20 most prevalent roles in addition to retail sales associates.
Technology and Analysis
If your passion is for information technology, computers or analytics, the job market will welcome you. The US Bureau of Labor and Statistics reports demand for statisticians will increase 35% over the next decade and demand for information security analysists will also rise by 33%. Indeed reports that web developers are among the most in-demand jobs. Pay in this field has also improved. According to Adzuna, salaries for software developers have risen 35% in the last year, and for Java developers they have risen 21%. If remote work or flexibility are priorities for you, FlexJobs reports that front-end developers, social media managers, and web designers are among the most available flexible and remote jobs.
Arts and Entertainment
If you love the arts, entertainment and creative, theatrical pursuits. You'll have plenty of opportunity. Here, the US Bureau of Labor and Statistics reports plenty of demand through 2030: for motion picture projectionists (70%); for ushers, lobby attendants, ticket takers (62%); for agents, business managers of artists performers and athletes (46%); for costume attendants (44%); for makeup artists, theatrical and performance (37%); and film and video editors (33%). This is a great time to pursue a career associated with creativity and performance.
Exercise and Athletics
If health, exercise, motivating others or performing athletic feats are your passions, you'll be pleased with the expected growth of these fields according to the US Bureau of Labor Statistics. Demand for exercise trainers and group fitness instructors and for athletes and sports competitors are projected to rise 38% each.
Food Service and Hospitality
You've been hearing a lot about this one, so if you love to work with the public and are energized by providing hospitality and great experiences, you can consider a role as a server or food service preparer which will be prevalent according to Indeed. And the US Bureau of Labor Statistics projects an increase of 49% in the demand for restaurant cooks. And according to Adzuna, jobs in this area have also seen growth in salary. In particular, salaries for servers have risen 64%, while pay for baristas has risen 20% and host/hostesses by 17%
In Sum
This is a great time to find a new role. As the saying goes, find work you love to do, and you'll never work a day in your life. While this idealism isn't always achievable, it is absolutely possible to find something which gives you opportunities to express your talents, contribute to your community and live with a positive quality of life in terms of pay and flexibility. Work which can enrich and be part of a full life are available today—and perhaps more than ever.