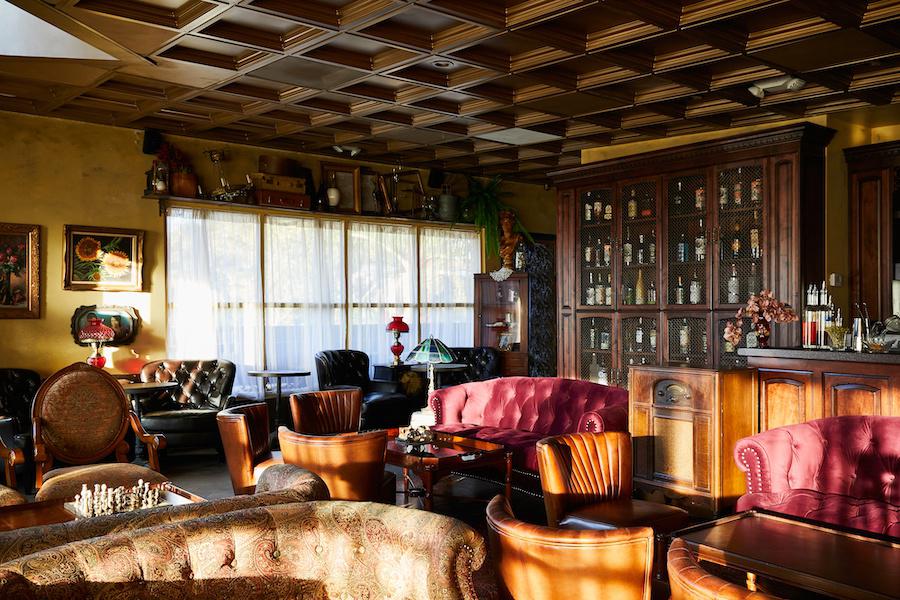 Take A Look Inside Bathtub Gin: The Chicest Speakeasy In Los Angeles
The Los Angles location is owned in partnership with actor/producer/writer Joel David Moore of Avatar and Dodgeball fame along with Laura Parkening, a 24-year West Coast hospitality veteran who serves as General Manager.
The Atmosphere
Oz came up with the idea for Bathtub Gin because he was always fascinated with the Prohibition era and the secret parties of the time. "I wanted to recreate this feeling and offer people a truly transportive experience that allows them to disconnect from reality and immerse themselves in another era. The original Bathtub Gin New York was created with the idea of transporting one back to the time of Prohibition. With our LA expansion, we tailored this theme to our new city, offering visitors a peek into 1920's Los Angeles. Given the second floor nature of the space, we wanted to create the feeling of being at a secret 1920's house party— perhaps, at a palatial Hollywood estate."
The 1500 square foot space consists of two rooms, the Main Room and the Butterfly Room, which is for small private parties as well as a green room for the performers. "When the original Bathtub Gin opened ten years ago, there were far fewer 'speakeasy' bars around," says Oz. "While many have opened since, this was our original concept and, in my opinion, we've done a great job executing the experience. We were very thoughtful in our LA expansion: rather than simply copy-pasting the original venue, we wanted to honor the local 1920's history and offer our customers a reason to visit the new space."
Bathtub Gin has a vibe like no other place in Los Angeles. Although it is on the second floor, closed curtains make the space feel hidden from the outside world. The coffered ceilings and print wallpapers create an air of authenticity, as does the antique furniture and decor. There are beautiful Persian area rugs, chesterfield sofas, and dark wood built-in liquor cabinets.
"All the furniture was sourced by my Los Angeles partner Laura Parkening," says Oz. "It took us four years to get the place open and she spent this entire time scouring vintage shops, secondhand shops, and auctions for each and every piece. Some of the furniture needed to be reinforced or reupholstered, which she did herself. Some of the pieces are new but look vintage, with that worn-in look and feel."
More unique aspects of the design scheme include dark wood chair rail, dimly lit chandeliers and timeless herringbone wood floors.
However, one of the most interesting design aspects is the copper bathtub in the middle of the main room. Custom made in Mexico to match the original bathtub in New York, but slightly smaller in size, it is made of hammered copper and has gold claw feet.
The Menu
Every detail of the venue's atmosphere was carefully chosen even down to the menu, which was designed to look like an antique newspaper. It features a variety of craft cocktails that are new spins on old favorites such as an Espresso Martini, Whole Lime Daiquiri, and a S'mores Old Fashioned. Light bites include favorites like burrata, fried calamari, and the BTG Burger.
There's also nightly entertainment including burlesque performances every Tuesday, jazz musicians throughout the week, and a DJ on Saturday nights.
As for the future, Oz plans to open up more venues. "We hope to continue creating more unique roaring twenties speakeasy experiences throughout the country, tailored to their respective cities."
Bathtub Gin LA is open from Tuesday to Saturday, 6:00pm to 2:00am and located on Melrose Avenue in Los Angeles.