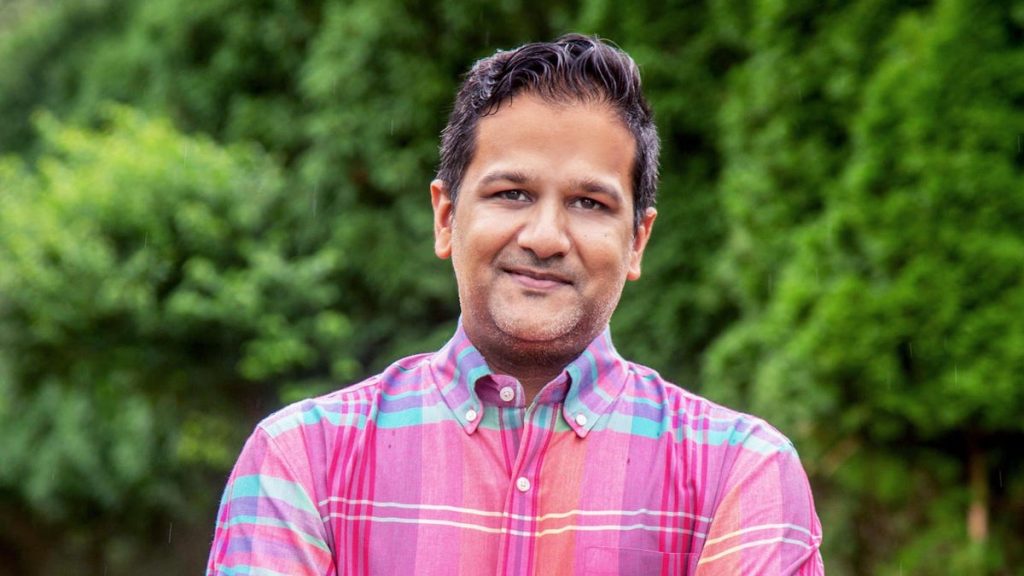 Suneet Bhatt Is Changing The Way Outsourcing Is Done With Boldr
Suneet Bhatt became President and Board Chair of Boldr by testing his career hypotheses.
"You'll see a history in my career of running an experiment," Bhatt said in a recent interview. "Trying something, and then saying, 'You know, that's not the right thing for me. What's the next step?'"
Bhatt always knew he wanted to pursue mission-driven work—a role where he could make a true and meaningful impact. But finding the right fit was a matter of trial-and-error.
"It took me a long time to get to where I am today and it was really just a number of experiments," Bhatt says. "I worked at Prudential and then Dun & Bradstreet. I very quickly learned that big companies weren't my thing. Because you ended up being a number."
Bhatt ran further career experiments over the years, working in microfinance in India and disaster relief with FEMA. Realizing he needed to further expand his skillset, Bhatt made more pivots.
"There is a moment where you learn and say, 'Okay, I think I've taken all I can from this. What's the next thing I need to learn?'" Bhatt explains. "The thing that jumped out for me after working with FEMA was that I didn't have enough practical business knowledge to apply. So, I very quickly shifted to private equity venture capital."
After this series of "very deliberate experiments," Bhatt found his accumulated experiences finally paid off at Boldr.
"The benefit to where I am now is that I learned a lot and have now brought that with me to Boldr, which is this mission-driven, global, team-building outsourcing company. It's the perfect convergence of all of my experiences, bringing all those things together."
Boldr is an outsourcing partner to some powerhouse brands, including MeetUp and CNBC. Whereas historically, outsourcing exploits its front-line workers, Boldr is dedicated to doing things differently by investing in their team members.
"The thing we do differently is we focus on developing our team," Bhatt explains. "We invest a ton in hiring, developing, and career planning with our team members. And then we give a percentage of our time and our money back to the communities where we live in the world."
Bhatt was inspired by the manifesto drafted by Boldr's founders, outlining their dedication to creating an outsourcing firm that took care of its people and local communities. At Boldr, treating employees well isn't just about being good human beings, but also creating more value for clients.
"We think it's a true win-win for everybody," Bhatt says.
Even in a tough year for business, during and following the initial impact of the Covid-19 pandemic, this strategy has proven effective. Boldr has recovered its pandemic losses and grown 65%, without compromising their values.
"When Covid hit, we got super clear. We said, here are the two things that matter for every decision we make as a business: team health and safety first, and client health and success second," Bhatt recounts. "As a result of that model, we had a tight set of constraints, which were: we have to keep everybody employed, and we're not going to force our clients to pay us if it's going to put them at financial risk."
Clients on annual contracts were let go, and encouraged to use that savings to take care of their own people. The immediate result for Boldr was a 40% loss in revenue. But the long-term benefit was building trust, with clients as well as their own employees.
"The only long game we played was proving to our team members they were the most important thing," Bhatt says. "And the trust that built, we have been able to call back on at challenging times. They know if something comes up, we're going to focus on you first. So, we took a 35 to 40% revenue hit. And then in the past year, we recovered that and grew 65%."
But it doesn't take a pandemic for Bhatt to serve his team. Even on a day-to-day basis, Bhatt is dedicated to ensuring his own team members never feel they are just a number.
"I tell the team, 'You're making my to-do list,'" Bhatt explains. "When you say my team needs this, or I need somebody to do this, or my clients need this—it's on my to-do list. And if I don't do what I'm supposed to do, it feels like a gesture. So, it should become a framework of accountability and progress."
Bhatt is also relentless with his team about avoiding burnout while continuing an upward spiral of improvement. Both are integral to achieving personal career goals, he says.
"Since the mid-80s, we've been on an efficiency and productivity tear, with none of that value going back to the team members. It's just broken, and it's unsustainable," Bhatt says. "With my direct reports, every week I ask in every one-on-one: How is your team doing, how are your clients doing, and how are you doing? That reveals a lot."
Bhatt has a similar framework for focusing on individual improvement.
"In order to bring people along on their own personal improvement, I have three questions. The first thing I ask people is, what are you happy about from the last quarter? What literally puts a smile on your face? The second is, what are you proud of? And third, what are you not satisfied with?"
That level of impact as a leader is what makes Bhatt feel that, after a series of experiments, he has found the right fit at Boldr.
"You know, there are certain things about the role of CEO that still don't work for me. And so, I think the most liberating thing for me was realizing that I'm not that," Bhatt says. "The thing I do best is help other people reach their potential and achieve their goals. And that makes me so happy."