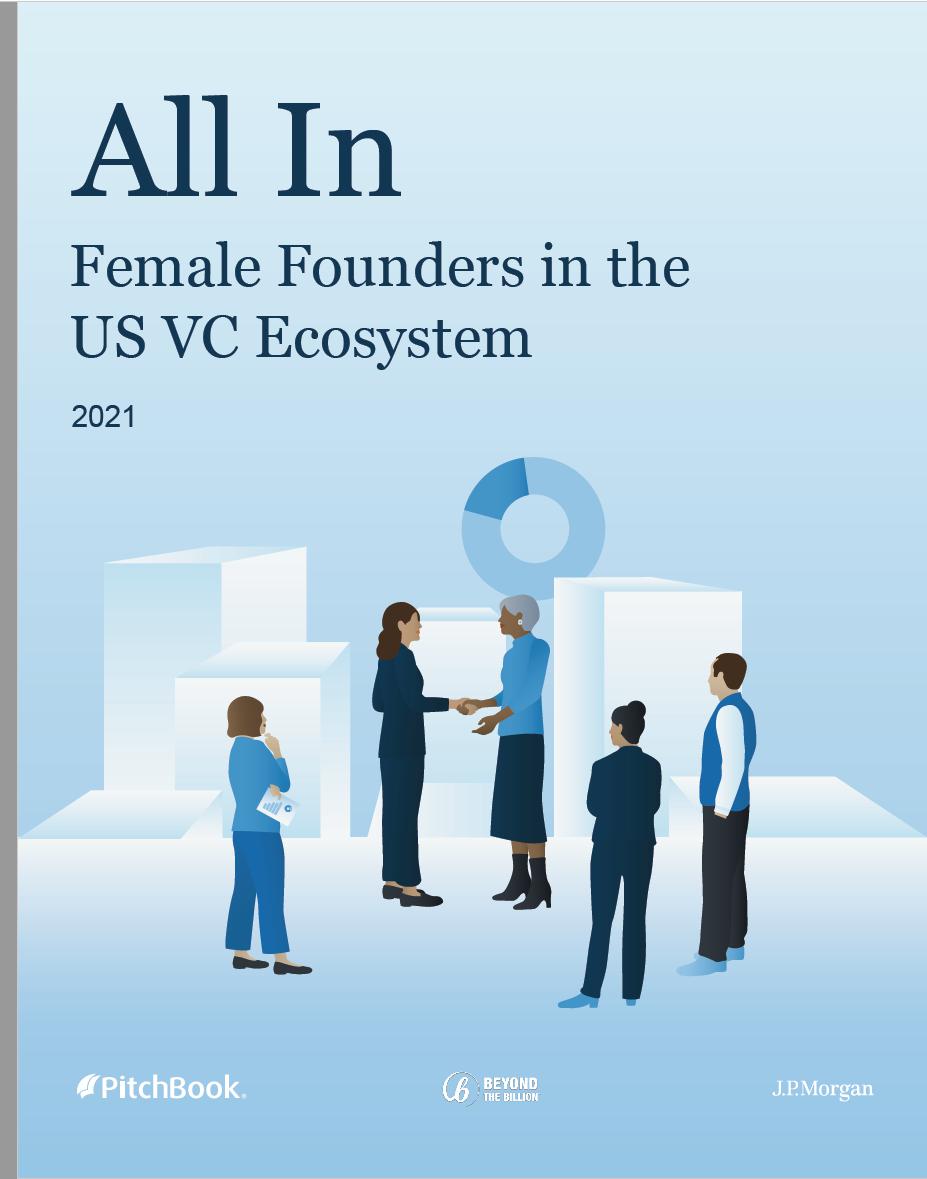 Business Tips For Female Founders From 2021 – New PitchBook Report Gives Hope
Being a woman business owner has always been a bumpy ride, not meant for the faint of heart, yet over 12 million women-owned businesses in the U.S.. are embracing the entrepreneurial journey, perhaps inspired by the 26 self-made women billionaires.
Though bold, brilliant, and innovative women continue to change the zeitgeist around women's roles, power and impact on the workplace — leading to more and more women occupying the top ranks of companies, universities, and governments — female entrepreneurs in 2021 are still held to different standards.
"Men are presumed to be capable and to have done their homework…(and) questioned about potential… Women…(on the other hand, get) challenging questions, like 'Why are you qualified?'" Shelly Porges explained on my Electric Ladies podcast. She's cofounder and managing partner of Beyond The Billion, an organization catalyzing investment in female founders, and a former senior executive at Bank of America and the U.S. State Department.
In 2020, during the pandemic, venture capital (vc) funding in the U.S. grew by 16% overall, but it actually dropped 3% for companies founded by women. That's according to a new report by PitchBook, in collaboration with Porges' Beyond the Billion and sponsored by J.P. Morgan. In other words, the already tiny piece of the vc funding pie that female founders received shrunk even more.
What makes this even more puzzling, is that women-owned businesses earn a whopping 63% higher return on investment than male-only founded firms, according to Porges and First Round Capital.
Light at the end of the tunnel?
Maybe investors in 2021 are starting to wake up to the opportunities in funding women. "Female-founded companies raised $40.4 billion across 2,661 deals through the first three quarters of 2021, shattering the previous annual deal value record of $23.7 billion in 2019," the PitchBook report's press release says.
To help women business owners capitalize off this optimism for increased access to capital in the new year, here are nuggets of insightful advice from women investors, advisors, and successful entrepreneurs of both family-owned companies and startups. All of them favor mission-led businesses, and all were guests on Electric Ladies Podcast:
1. "Make sure that your own financial basis is in a good place…(and) take advantage of opportunities that are presented to you…be open…Don't let what you can do now stop you" from using what you know in new ways. Shelly Porges, Beyond the Billion
2. Learn how to raise money: "Learn that skill of raising money. I think that's the biggest problem that happens when women do start their own businesses, that they started on a shoestring…A lot of businesses do need some upfront money to invest in things to make sure it's a healthy, successful business before you can really start to be profitable." Jenny Kassan, attorney and fundraising consultant for entrepreneurs, Jenny Kassan Consulting
3. Be sure you have a customer: "Too often people have a great idea but don't realize that maybe it's too expensive for somebody to buy… You have to be sure without any doubt that you have a customer." Connie Stacey, founder and CEO of Growing Greener Innovations (renewable energy technologies) and winner of a U.S. Defense Department award
4. Make it useful: "One important thing that distinguishes just kind of random, mind-wandering, day-dreaming from genuine creativity or innovation is that, that new idea… also has to be useful." Angela Duckworth, author of the best-selling book, "Grit: The power of passion and perseverance," TED Talk star, Founder and CEO of The Character Lab, and professor of psychology at the University of Pennsylvania.
5. Learn the room: "Listening, observing a room, learning the room, learning where your biggest obstacle could be, learn who is connected to something you need to understand…Try to understand the audience and the pitfalls in advance….I'm bringing the stuff out from under the table before they do." Cindi Bigelow, CEO of Bigelow Tea Company, founded by her grandmother in the 1940s.
6. Have diversity in many dimensions: "Diversity matters. Building diverse boards, building diverse suites, ensuring you have diversity. And I mean in the broadest sense, it's not just gender, it's every aspect. It's life experience, it's geographic it's age." Bonnie Gwin, Vice Chair, Heidrick & Struggles executive search firm and comanaging partner of Global CEO & Board Practice
7. Grow and leverage your network: "Your network is critical, because those are the people who know you and support you and can open doors on a regular basis… and you gotta be willing to take risks… I have learned more about myself in the startup process than I ever have working at any other company and in defined roles." Laura Pagliarulo, Founding Member and President of SolaREIT
8. "Understand what your risk fingerprint is…That, in turn…through very, very uncertain times will help you to make the choices that you need. That risk fingerprint is like your north star and your anchor." Michele Wucker, author, "You Are What You Risk: The New Science and Art of Navigating an Uncertain World."
And, Colleen Biggs, founder and CEO of LeadUp for Women, consulting and membership organization (and former corporate executive) reminds us to:
"Believe in yourself": "We only have one life and you only have one chance to be you… Live the life of your dreams…find something you feel passionate about… (and) believe in yourself."
Listen to the full interviews with all these women – and many more – on Electric Ladies Podcast here, or wherever you like to listen to podcasts.
Click here for Timeless Career Advice for Women at Any Stage from 2021 too.