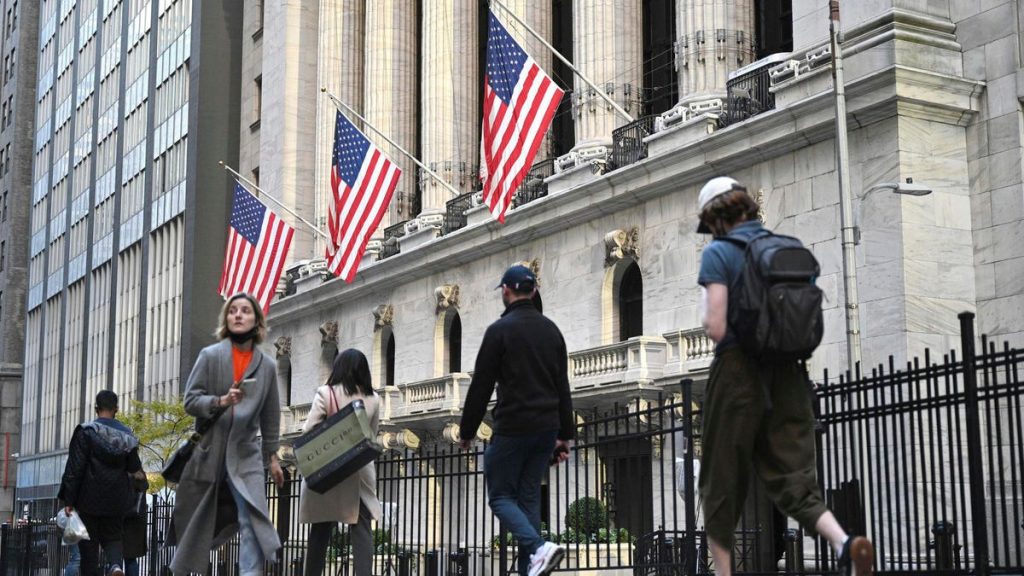 Topline
The stock market finished higher on Monday—rebounding from its biggest selloff of the year on Friday—as investors reassessed the Covid omicron variant's potential impact on markets following optimistic comments from President Joe Biden.
Key Facts
The Dow Jones Industrial Average rose 0.8%, over 250 points, while the S&P 500 gained over 1.4% and the Nasdaq Composite 1.9%.
The market rallied after President Joe Biden said in a press conference Monday that "there's no need for lockdown" in response to the new Covid omicron variant.
Stocks rebounded from Friday's holiday-shortened session, which was the market's worst day since October 2020: The Dow slid over 900 points, around 2.5%, the S&P 500 and Nasdaq both more than 2.2%.
Friday's selloff came after the World Health Organization labeled the Covid omicron strain—first reported in South Africa and now emerging in other countries around the world—as a "variant of concern."
While that news spooked investors last week, stocks that were hardest hit in the selloff—namely, travel stocks like cruise lines and airlines—are largely rebounding on Monday.
Shares of vaccine makers, which jumped on Friday amid the Omicron news, continued to rise on Monday as Moderna jumped over 11% and BioNTech 4%.
Tangent
Shares of social media platform Twitter fell 2.6% after reports that cofounder Jack Dorsey will step down from his role as CEO. Dorsey has a net worth of $11.8 billion, according to Forbes' estimates.
Crucial Quote:
"Early reported data suggest that the Omicron virus causes 'mild to moderate' symptoms (less severity) and is more transmissible," said billionaire hedge fund manager Bill Ackman in a Tweet on Sunday. "If this turns out to be true, this is bullish, not bearish, for markets."
What To Watch For:
"The economic recovery has been quite impressive and the one thing that could knock it over completely would be a more dangerous variant," says Ryan Detrick, chief market strategist for LPL Financial. "Time will tell how worried we should be."
Key Background:
The new coronavirus variant discovered by researchers has sparked worldwide concern about a new resurgence in cases. Investors are now increasingly concerned that new outbreaks may hinder the economic recovery. Several vaccine makers said last week that they are already working on vaccines designed to combat the omicron variant, as most health experts have been cautious in predicting how dangerous it will be.