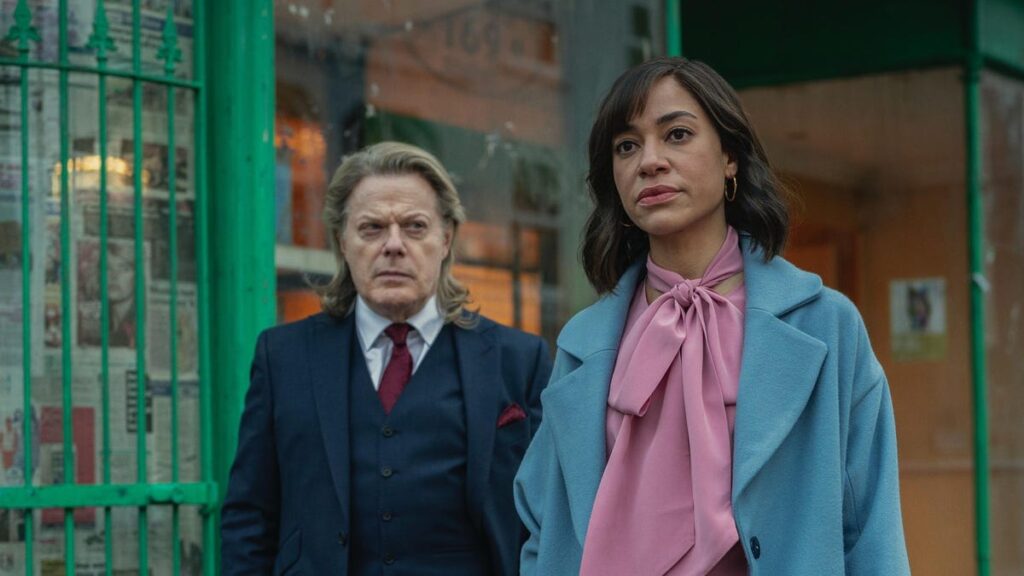 'Stay Close': A New Harlan Coben Thriller On Netflix
Harlan Coben fans will be thrilled to learn that a new series adaptation is now available to binge on Netflix NFLX . Stay Close, starring Cush Jumbo, Richard Armitage, James Nesbitt, Eddie Izzard and Simon Armitage, is on the streaming platform since December 31. As per the Coben trademark, this is a gripping eight-part series with hidden past lives being uncovered.
Megan (played by Cush Jumbo) is a content mother of three about to get married to her long-term partner Dave (played by Daniel Francis). She is living a suburban life with a big house and a happy family. Ray Levine (played by Richard Armitage) is a war-time photographer who has now turned into a paparazzo for hire. He is heartbroken, unable to get over the day his fiancée Cassie walked out of his life. Michael Broome (played by James Nesbitt) is a police detective. Seventeen years ago, a family man named Stewart Green disappeared. Broome, who was on the case, has never given up looking for him. Megan, Ray and Michael are each somehow connected, but each are concealing dark secrets about their past.
Stay Close is a fast-paced eight episodes that point towards the unravelling of characters with hidden pasts. If you love Harlan Coben thrillers, which are always about the uncovering of past crimes and secrets, you'll enjoy this new adaptation that also boasts the unusual inclusion of a creepy pair of dancing killers.
Stay Close begins with the disappearance of a young man named Carlton Flynn. It is this new crime case that will bring into motion everything that will follow. Detective Michael Broom and his partner Erin (played by Jo Joyner) are called to investigate. Broom immediately sees a connection with the 17-year-old unsolved case of Stewart Green's disappearance. Megan meets an old friend at her daughter's tennis match. Lorraine (played by Sarah Parish), used to work with Megan, back in the day when she was called Cassie. Lorraine tells Megan that Stewart Green, a man from her past, is after her. Megan seeks Harry Sutton (played by Eddie Izzard), who used to be her lawyer, to help her make sense of this. Meanwhile, photographer Ray is mugged. Only his expensive camera is taken. As he looks through the images that were saved on The Cloud, he discovers that he photographed the missing young man, Carlton Flynn.The moment Ray zooms in on his photograph to see the face of Carlton clearly may remind you of Michelangelo Antonioni's Blow Up, but the resemblance ends there.
Much like Harlan Coben's other thrillers, Stay Close knows how to use suspense in quite an effective way to grab the viewers' attention. Coben knows the recipe to a good thriller, and just uses different ingredients each time. As usual with Harlan Coben's thrillers, what appears straight forward always twists and turns into something unexpected. Each episode ends with the biggest cliffhanger, enticing the viewer to move on to the next episode as quickly as possible. The series manages to bring all the subplots—and there are many—together in the end. I think the only major downside of this series is that Eddie Izzard is only there for a couple of episodes.
After the success of The Stranger, which also starred Richard Armitage, the Polish production of The Woods, the Spanish series The Innocent and the French series Gone for Good on Netflix, Stay Close is another British production adapting a Harlan Coben crime thriller that is sure to be popular. A day after its release, the series has already jumped to second place on Netflix's Top 10 in the U.K., and is currently number 5 of its Top 10 Shows in the U.S. and Canada.