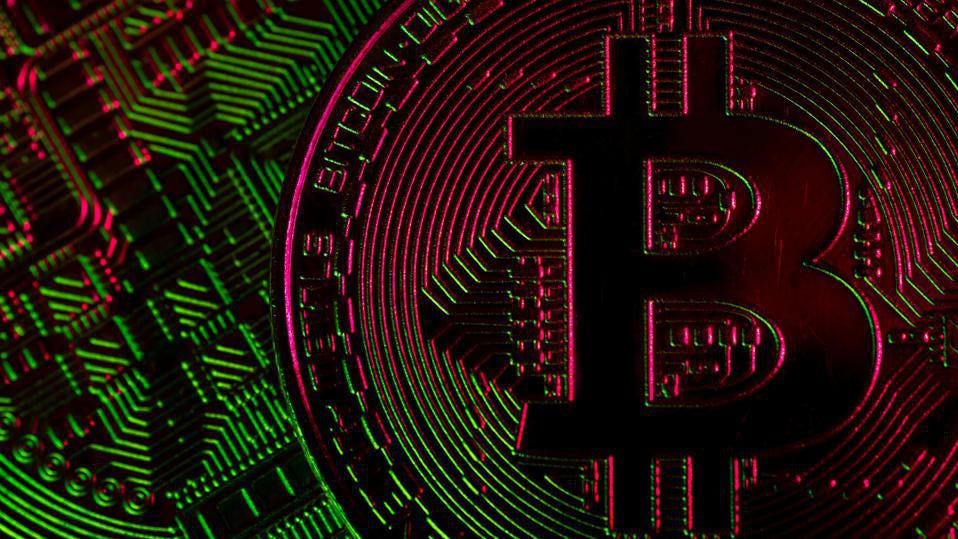 Solana Leads Massive Altcoin Rally As JPMorgan Warns Crypto Markets Are Looking Bubbly Again
Topline
Amid looming fervor over El Salvador's historic bitcoin adoption measure, the cryptocurrency market rallied to its highest level in nearly four months on Monday afternoon, with a slew of so-called altcoins (or cryptocurrency alternatives to bitcoin and ether) surging to meteoric new highs and fueling gains that have prompted JPMorgan analysts to warn current crypto mania suggests the market may be ripe for a correction.
Key Facts
Heading up gains among top cryptocurrencies, the price of Solana's sol token skyrocketed nearly 19% to an all-time high of $164.47, extending a weeks-long rally driven by the cryptocurrency's support for buzzy non-fungible tokens.
Other top tokens leading the rally included Ripple's XRP and Chainlink—up about 7% apiece—while recently high-flying cryptocurrencies like Cardano's ada and dogecoin fell about 3% and 1%.
Though it's been underperforming the broader market in recent weeks, the price of bitcoin ticked up about 2% Monday to surpass $52,000 for the first time in nearly four months.
Nigel Green, the CEO of $12 billion wealth advisory DeVere Group, chalked up the gains to anticipation over bitcoin's debut as legal tender in El Salvador on Tuesday, calling it a "landmark moment in the evolution of digital currency."
In a Monday note to clients, however, JPMorgan Managing Director Nikolaos Panigirtzoglou said retail investors have been propelling altcoins to new highs since early August and pointed out bitcoin and ethereum's share of the market has fallen from 78% on August 4 to about 67% amid waning institutional interest in funds tied to the two top cryptocurrencies.
He points out bitcoin's share of the market in particular looks "uncomfortably low" by historical standards—a likely reflection of "froth and retail investor mania," as opposed to sustainable gains.
Crucial Quote
"The August rally in non-fungible tokens and the pickup in decentralized finance activity have helped not only ethereum but also alternative cryptocurrencies that facilitate or plan to facilitate smart contracts, such as Solana, Binance Coin and Cardano," Panigirtzoglou said Monday. "The previous phase of retail investors' mania into cryptocurrency markets was between the beginning of January and mid-May… and retail investors are making cryptocurrency markets look frothy again." After the bouts of retail-investing mania in January and May, crypto markets crashed about 13% and 50%, respectively.
Tangent
All told, the value of the world's cryptocurrencies jumped nearly 2% Monday to a total of about $2.3 trillion, marking its highest level since days after prices started crashing from all-time highs in early May, according to crypto data website CoinMarketCap.
Surprising Fact
In a matter of months, cryptocurrency markets plunged more than 85% after altcoins' market share reached an all-time high of 55% in January 2018, Panigirtzoglou notes.
Key Background
Alongside the buzz around NFTs, ongoing institutional adoption and heightened inflationary concerns have helped the cryptocurrency market pare back losses since regulation in China sparked a nearly 50% crash in early May. The market is still down about 10% from its all-time high, but it's skyrocketed more than 45% over the past month. According to research from crypto hedge fund Nickel Digital, 49% of money managers (who have a collective $275.5 billion in assets) believe institutions will turn to cryptocurrencies for the first time this year to hedge against the threat of inflation, which is growing at its quickest pace in nearly 13 years.
Further Reading
Solana Overtakes Dogecoin As Ethereum Price Hits $4,000 For First Time Since $1 Trillion Crypto Crash (Forbes)