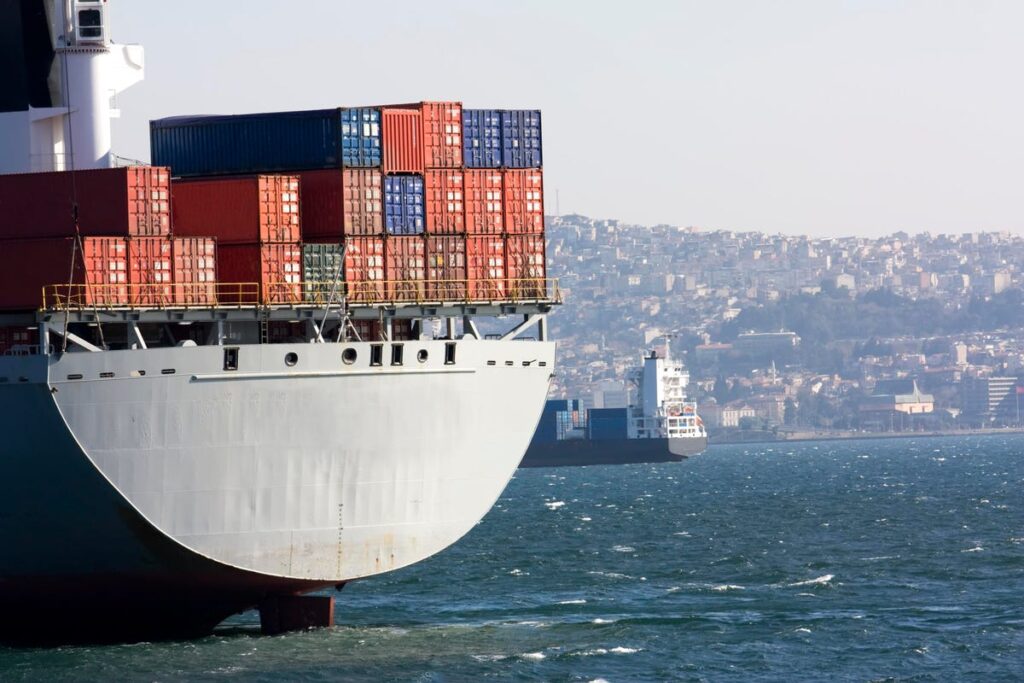 Retailers Face Q1 Inventory Glut As Late Cargos Keep Coming
We're about halfway through retail's make-or-break season and thus far consumers — despite the sudden, fearsome spike in the cost of just about every basic — seem to be in a spending mood. U.S. retail sales were up three months in a row through October, according to the latest report by the U.S. Census Bureau. Estimates for the crucial current quarter forecast a spending surge of more than 5 percent.
"The consumer is in great shape, and the consumer's willingness to spend is very high," Brian Yarbrough, an analyst at Edward Jones, told Bloomberg.
With inventories lean, paired by overdue cargos, retailers are enjoying a period of happy imbalance between supply and demand. Turnover is brisk. Kohl's KSS for example, reported third quarter revenue of $4.6 billion, up 15.6 percent year over year, with percent.
Retail industry profit margins are projected to hit record highs this year, above 13 percent. Noted financial analyst Ed Yardeni recently told Barron's that the numbers prove "cost pressures aren't squeezing margins."
But a month from now, conditions will begin to change and the picture that emerges could be bleak.
Those thousands of containers still stuck in clogged supply chains, filled with seasonal goods that were supposed to arrive in time for the 2021 season? They are going to show up. Then what?
For example, Victoria's Secret — while reporting a third quarter surge of 22 percent for in-store sales — also reported that nearly half of the company's fall merchandise hasn't arrived yet.
According to industry news site RetailDive, CEO Martin Waters told analysts that out of 200 million units ordered, 90 million are in limbo, including large swaths in staple gift categories like sleepwear.
You can't just send back containers. If one assumes this is happening across the industry, the next quarter or two is likely to see heavy discounting and quarterly reports awash in red ink.
Meanwhile, consumers' state of mind is in the tank. The University of Michigan recently reported consumer confidence, undermined by inflation, hit a 10-year low. Depending on the state of the economy in the early months of 2022, the inflationary surge we're experiencing now could be quickly followed by a deflationary slump.
How to cope with the potential for wildly volatile pricing?
As an advocate for customer-centric research, pricing feedback is essential. While most companies claim to prioritize pricing research, 85 percent admit they have "significant room for improvement," according to a Bain & Company report.
"With significant margin upside at stake, companies cannot afford to continue pricing by guesswork or rules of thumb." Bain said top-performing companies "tailor pricing at the transaction (read 'customer') level."
Another key element is the customer experience, which includes everything from ease of shopping and purchase to sustainability. For example, in research we conducted for a denim label, we learned that consumers were put off by the fact that the company's jeans came with 14 different tags that they had to remove. Today that same pair only has three tags.
Customer preferences about products and brands is important to the process of designing and developing merchandise, and pricing research is how you maximize margins. But in the end, all of it falls under the heading of customer experience.
Consumers may forget what they paid for an item, but they will remember and often share how a particular retailer or brand made them feel.