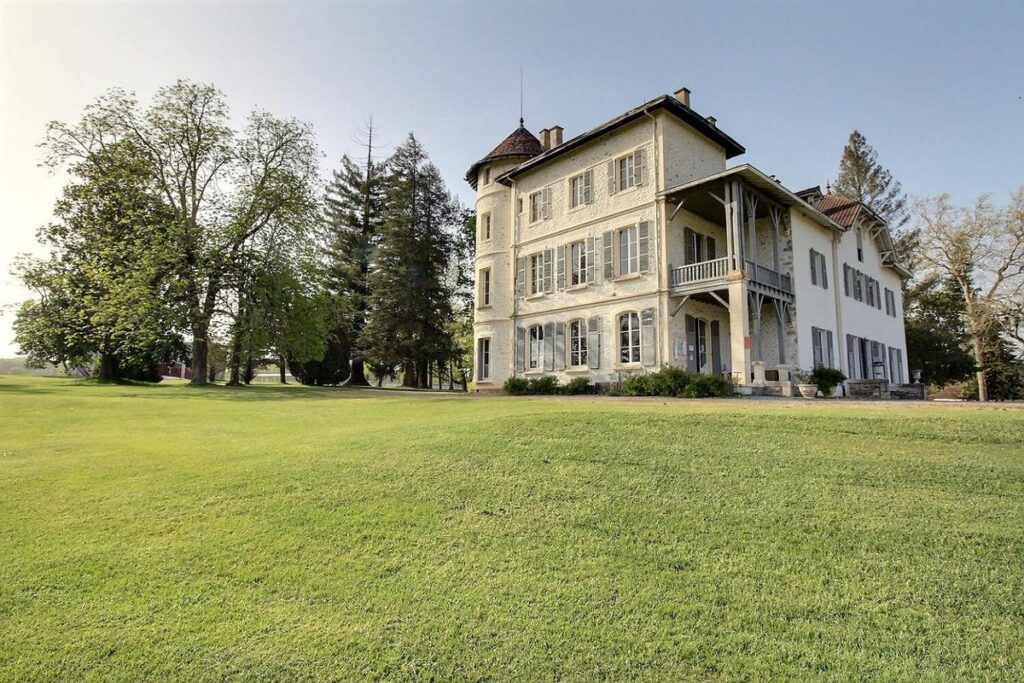 Readers' Picks: Top-Viewed Listings On Forbes Global Properties In 2021
The readers have spoken – that is, if clicks can talk.
Most of the top-viewed homes of 2021 among Forbes Global Properties listings were located in the U.S. But among those in France, a 19th century stone chateau with an 18-hole golf course took the win. The Groupe Mercure offering is currently priced at nearly 9 million euros or about US $10.4 million.
In Dubai, a residence with an underwater bedroom level was awash with views. Listed by Driven Properties now at US $2.5 million, the 4,000-square-foot residence is moored off World Islands, a development of man-made land masses.
And several locales as places to live, visit or invest in real estate intrigued aspiring readers: The hot spots that received the best reception were Malibu, California, and San Miguel De Allende, Mexico.
Here, in descending order, are our five most-viewed stories of last year:
A Rocker's Hawaii Haven
Rounding out the Top 5 was the Hawaii home of singer-songwriter Anthony Kiedis of Red Hot Chili Peppers fame. The custom-built house along Kauai's North Shore was priced at $9.975 million and completed in 2008.
The nearly 3,000-square-foot contemporary sold within a few months for $8.25 million. Tiffany Spencer and Ben Welborn of Hawaii Life were the listing agents. Roberta Haas, also with Hawaii Life, represented the buyer.
The Legendary Hearst Estate
Coming in at No. 4 was the May listing of the legendary Hearst Estate in Beverly Hills at $89.75 million. The iconic mansion takes its name from early owner William Randolph Hearst, who lived there with actress Marion Davies during their 30-plus-year affair.
The 37,000-square-foot mansion with museum quality interiors sold at auction in September for $63.1 million. Gary Gold of Hilton & Hyland was among the listing agents.
An L.A. Trophy Mansion
A newly built Georgian-inspired custom home billed as the next legendary estate in Los Angeles came on the market in Bel-Air for $55 million. No doubt piquing interest was the fact that the interiors of the eight-bedroom residence were done by television personality-designer Kathy Hilton in collaboration with Nicole Gordon Studio.
Adding further Hilton cachet: The listing agents are Barron N. Hilton and Tessa Hilton, both of Hilton & Hyland.
Monet's Gardens Revisited
Landing at No. 2 was a $35-million compound centered on a 16,000-square-foot main residence in the San Diego area community of Rancho Santa Fe. Villa Nafissa encompasses close to 40 acres of parklike grounds with a private lake, waterfalls, more than 3,000 species of flora and gardens designed to evoke impressionist painter Claude Monet's famous water garden in Giverny, France.
Jerome Kerr-Jarrett and Jeff Hyland of Hilton & Hyland and Monica Sylvester of Willis Allen Real Estate are the listing agents.
And The Toast Of 2021 Is …
A mind-blowing asking price of $250 million for a yet-to-be-built compound in Beverly Hills takes top honors. The largest home ever permitted in Los Angeles County— with nearly 80,000 square feet of total living space – is expected to be completed in under 24 months.
The project is spearheaded by real estate developer Mohamed Hadid. Hilton & Hyland real estate agent Rodrigo Iglesias has the listing for the 38-acre trophy property.
---
Groupe Mercure, Driven Properties, Hawaii Life, Hilton & Hyland and Willis Allen Real Estate are founding members of Forbes Global Properties, a consumer marketplace and membership network of elite brokerages selling the world's most luxurious homes.