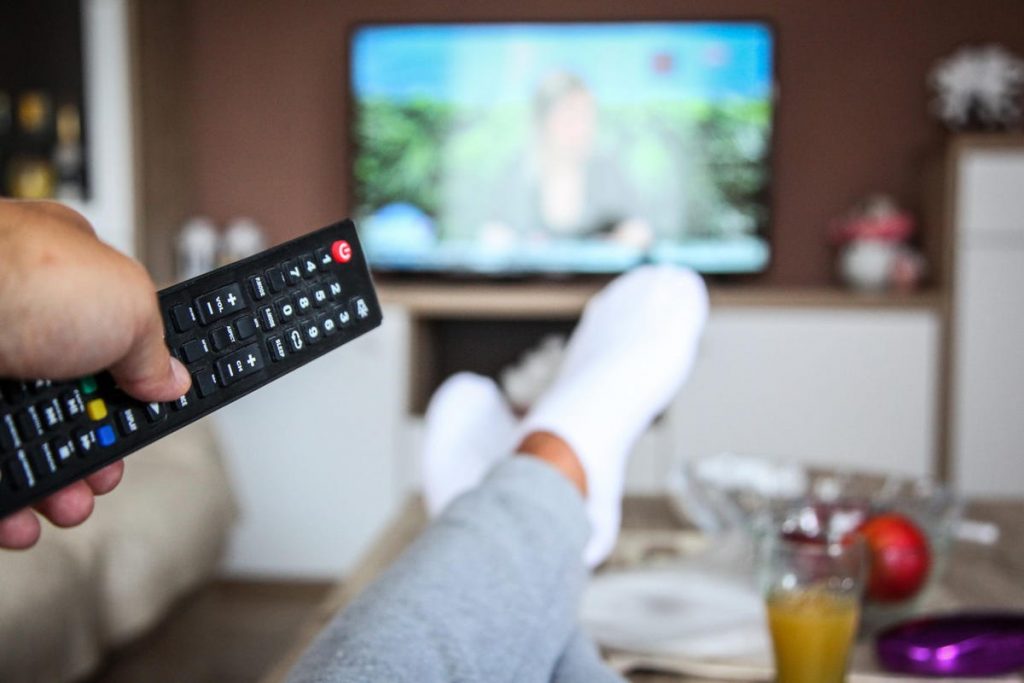 Performance Activism Personified: Why CBS's New Show 'The Activist' Is Extremely Problematic
It was recently announced that CBS will be debuting a new show called The Activist. The show "pairs advocates from the worlds of health, education, and the environment with famous figures in a series of competitions that'll take the winners—and their ideas of seismic world change—to the G20 Summit in Italy." The show will be hosted by three celebrities: Usher, Priyanka Chopra Jonas and Julianne Hough and will premiere on October 22nd, according to their press release. The first question that comes to mind when the announcement was made was what went into the network's decision to allow Usher, Priyanka Chopra Jonas and Julianne Hough to be the co-hosts? Priyanka Chopra Jonas has faced backlash in the past for promoting skin lightening creams, although she has since apologized. Julianne Hough is also an interesting choice of co-host as she was embroiled in a blackface controversy in 2013. Hough dressed up as Crazy Eyes from Orange Is The New Black, darkening her skin as part of her costume, and rightfully faced public backlash. Co-hosts aside, there are several reasons why the show and its premise are extremely problematic.
A show that has activists compete in a series of competitions to essentially determine who can be the "better activist" centers the individual and not the most marginalized groups that the activists are supposedly advocating for. It's likely that there are some people who are coming on the show for money, fame, clout, and notoriety. What determines who is actually an activist? What's even more maddening is that there are many countries (the United States included) where actual activists are silenced, jailed and even killed for trying to bring about change. Malala Yousafzai is a well-known activist, who at the age of 15 was shot in the face for being an outspoken proponent of education for girls. Girls were prohibited from attending school in the region of Pakistan where she was from. Malala survived the horrific incident and continues to be an outspoken advocate for social justice. Many of our immortalized civil rights leaders were murdered for their activism. Medgar Evars and Dr. Martin Luther King Jr. are just a few examples. Being an outspoken voice against oppression can put you in harm's way as you gain more notoriety and visibility. In June of 2020, it was reported that Black Lives Matter activist Oluwatoyin Salau's body was discovered in Tallahassee, Florida. A 49-year-old man named Aaron Glee Jr. was later charged with her murder and kidnapping. Activism isn't a cute little hobby. One should use the label 'activist' with the understanding that it's not all sunshine and rainbows. Many people lose their lives advocating for the most marginalized. These individuals should be amplified, venerated, and celebrated—not the folks who join a show to win a competition. If you're going into activism for fame and popularity, then is it really activism?
Another reason why a show like this is problematic is because it centers the activist and not the actual broken systems that the activist it attempting to transform. If we want to see changes and the dismantling of oppressive systems, we have to examine these structures to uncover how these broken systems are able to continue. One of the industries that the activists will be focusing on is health. The healthcare system within the United States, in particular, is riddled with inequities. From the abysmal Black maternal mortality rates to discrimination in pain perception and treatment. Books like Harriet Washington's Medical Apartheid should be required reading for healthcare professionals in the United States. The medical system has not been kind to Black, brown and Indigenous folks and yet we are focusing on those attempting to change the system (whether through altruistic or nefarious reasons) rather than interrogating how these inequities are able to grow and persist. A show like this will have people joining to win money but not questioning their own role within these oppressive systems. One can be advocating for the dismantling of unjust systems while simultaneously contributing to these systems. Putting individuals on a pedestal for their "activism" may discourage the necessary self-work that each person advocating for change must engage in.
In a world and a society that will commodify and capitalize off of any and every thing, are we really surprised that being "woke" and caring about our fellow humans has now become performative and profitable? If the purpose of this show is pure, there should be a re-evaluation and rethinking of this show. What are the intentions behind this content? How is this show actually going to remedy the broken systems within education, health, and the environment? The very structures that the "activists" will be trying to change will take time. It is a marathon and not a sprint. There should be no prize for doing the right thing, other than knowing that you are reducing harm and removing barriers for the next generation. Will this show encourage people to do the right thing or to do what's good for others when one stands to gain from it? These and many other questions are left unanswered.