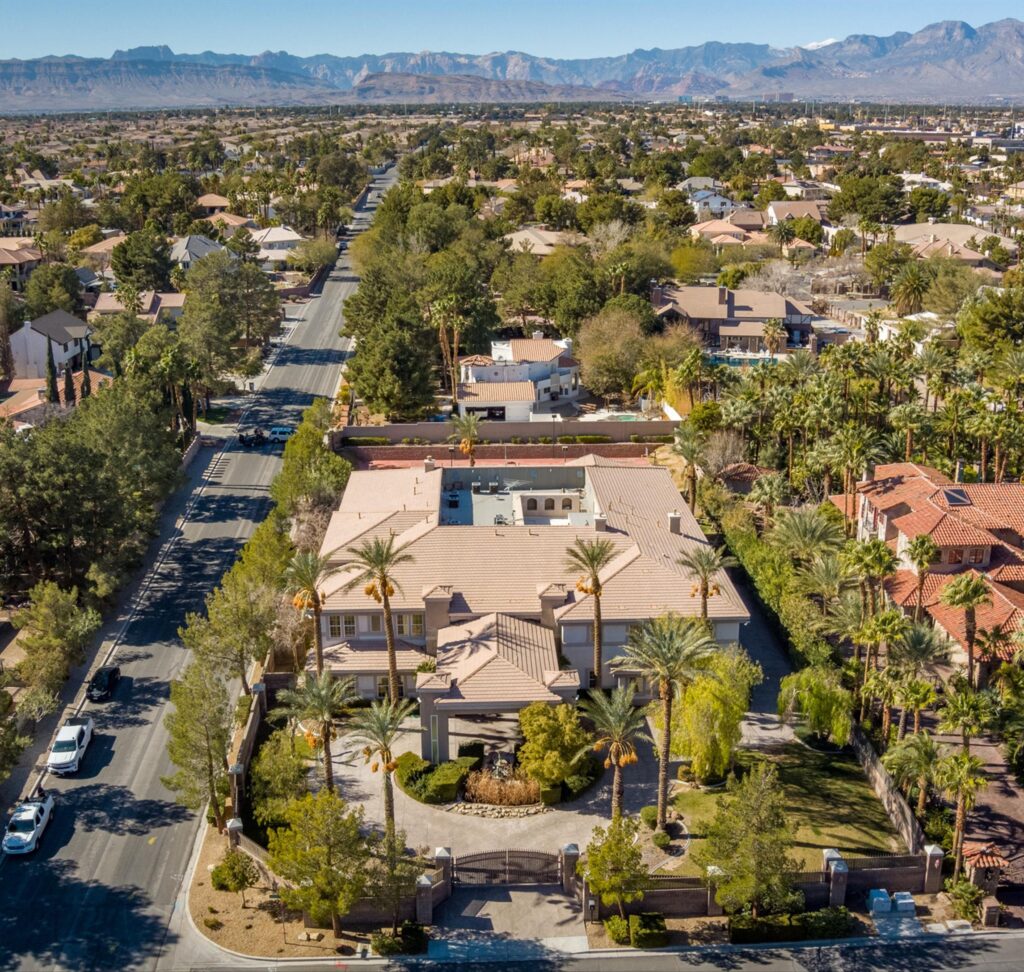 Onetime Las Vegas Home Of Michael Jackson Is On The Market For $9.5 Million
A Las Vegas mansion that was once home to the late pop music icon Michael Jackson has hit the market for $9.5 million.
Jackson leased the estate for about a year starting in 2006, paying $50,000 a month, according to listing agent Zar Zanganeh of The Agency, who represented him in the transaction. According to Zanganeh, Jackson moved into the Las Vegas home when he returned to the United States after spending time in the Middle East and Ireland.
The property, which spans about an acre, is on the west side of Las Vegas and about seven miles from the Las Vegas Strip. It is surrounded by a wall about 10 feet high.
The current owners are Dong Xue and his wife, Jeanette Zhou. They bought the home in 2010 for $3.1 million. The home, which spans about 17,000 square feet, used to cover 16,000 square feet, but the couple enclosed a balcony in the primary suite, which is over 2,500 feet with a huge closet. Additional highlights include an office wing with two executive offices, a meeting room with a separate access gate and a safe room.
Amenities are plentiful for indoor-outdoor entertaining, including a theater and a ballroom with a spiral staircase that leads to an orchestra loft. Outside there is a rooftop deck, pool, spa, tennis court with lights and covered outdoor kitchen. Some furniture in the home was used by Jackson, including a dining table and sofa.