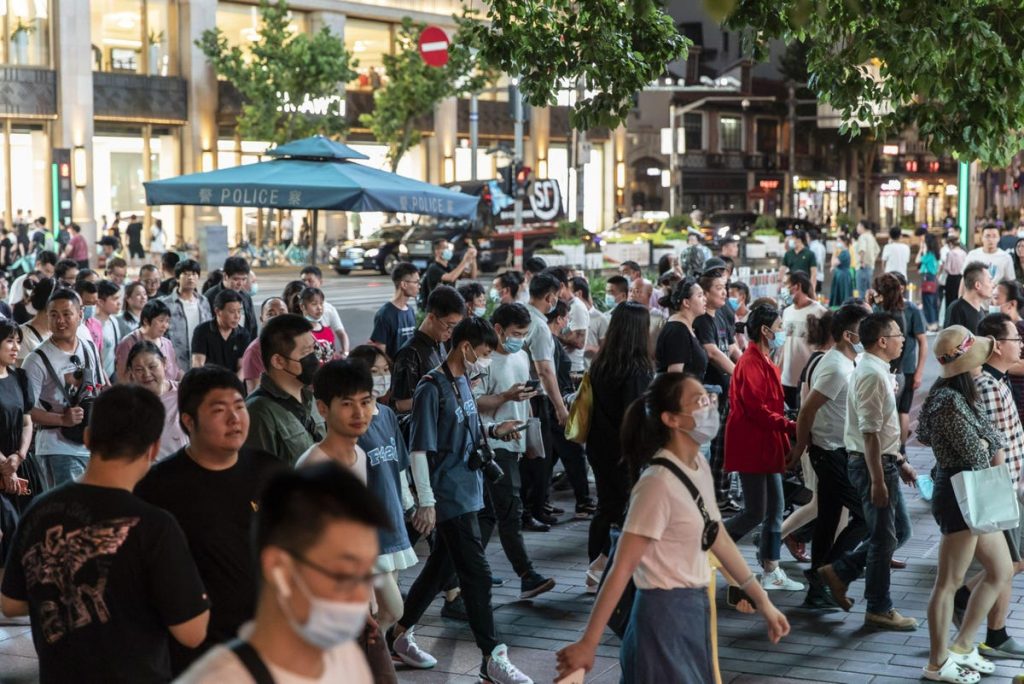 New AmCham Shanghai Survey Finds U.S. Multinationals "Bullish On China"
A new survey out today underscores a gap in thinking about China between U.S. multinational companies on the ground in the country and Americans back home. Whereas surveys taken among Americans as a whole tend to find negative views, "U.S. MNCs are bullish on China," according to the 2021 China Business Report released by the American Chamber of Commerce in Shanghai today.
According to the report, 82% of companies expect revenue to grow in 2021. That figure increases to more than 90% for companies in the pharmaceuticals and medical device, automobile and non-consumer electronics industries. Some 77% of the 338 respondents (out of 1,400 member companies) expect to make money this year in the country. Almost 60% of respondents are increasing investments this year compared to 2020, up from only 20% of members in 2020.
Nearly 55% of respondents believe that improvements in U.S.-China relations in the next three to five years will benefit their business, the report said. Some 51% expect growth in China's consumer market during that period will benefit them. "The tenor here is rebound," Chamber Chairman Jeffrey S. Lehman said at a press conference. "The tenor is optimism."
Perhaps not surprisingly then, the survey found that recent trade disputes between the two countries and Covid fallout aren't leading a majority of respondents to shift factories back home. "Speculation that some U.S. companies might move production or supply chains out of China in the aftermath of Covid proved unfounded," the report said. Among 125 respondents that said they manufacture in China, fully 72% said they have no plans to move any production out of China in the next three years. Of the remaining 28% that do plan to move at least some production, only two companies (1.6%) will move all production out of China in the next three years. Overall, about half of those surveyed are producing goods and services for customers in China, Lehman said.
Long-term optimism about China has returned to pre-Covid levels. Over the next three to five years, some 70% of respondents expect revenue gains in China to exceed their companies' worldwide growth, while only 10% expect it to be lower. Almost 78% of companies described themselves as either optimistic or slightly optimistic about the five-year business outlook, a return to 2015-2018 levels, AmCham said, concluding "sunny skies ahead." By contrast, only 9.8% of companies were pessimistic, versus 18.5% in 2020 and 21% in 2019, the height of the U.S.-China trade war.
Behind some of the optimism is economic prospects in China, the world's second-largest economy and most populous nation. GDP growth will exceed 8% this year, according to Goldman Sachs. To date, China has had relatively few Covid-19 cases compared with other populous nations, but has achieved that in part with restrictive entry policies.
The biggest problem facing American companies surveyed isn't so much finding business in China, it's bringing in overseas colleagues to help run companies given travel and visa restrictions. "Foreign companies are having difficulty bringing staff to China because of the strict quarantine requirements," the survey found. More than half of companies (53%) said Covid-related travel restrictions hurt their ability to attract and retain foreign talent. Nearly half (45%) of respondents reported Covid-related restrictions negatively impacted their operations, AmCham said.
After improvements in China's regulatory environment over the past few years, companies were less positive about regulatory progress this year, the survey said. In 2020, 51% of companies called the regulatory environment transparent, a 9.5% increase over 2019. This year, that number dropped to 46.7%. Industries that most encountered some or strong favoritism toward local companies, AmCham found, included technology hardware, software and services (75%), pharmaceuticals, medical devices and life sciences (69.6%), and automotive (69.5%).
"Business in China recovered quickly from last year's lockdown. However, we are still feeling the pandemic's effects, with members continuing to be negatively impacted by China's travel restrictions. Overall business performance is good but there are signs of nervousness. The regulatory environment on both sides is tightening, which narrows the space in which companies can operate," American Chamber Commerce in Shanghai President Ker Gibbs in a statement. "Further hindering our members, many regulatory changes were enacted after our survey closed. While well-intentioned, they were announced with little or no warning, which has unsettled companies. To continue attracting U.S. businesses and investment, China must endeavor to create a stable business environment."
Another problem: Rising competition from nimble Chinese businesses in the e-commerce space. Some 55% of retail respondents said local rivals had better digital strategies than they did; 70% said locals are faster to market.
AmCham in Shanghai is one of the world's largest overseas AmCham groups with more than 3,000 members. They include Deloitte, Ford, Cisco, Apple and PayPal. BlackRock recently became the first foreign-owned company to set up a wholly owned mutual fund management business in the country. Its expansion was denounced by investor George Soros as a "tragic mistake" in a Wall Street Journal opinion piece. U.S.-based Universal Studios, underscoring the potential of the country's tourism business, this weekend formally opened the world's largest Universal Studios theme park in Beijing, a rival to Disney's park and resort in Shanghai.
Optimism also contrasts with U.S. surveys about the general perceptions of Americans toward China. The prestigious Pew Research Group in a report in February, for instance, found that 67% of Americans polled felt "very cold" or "somewhat cold" toward China. Concerns about cyberattacks, loss of jobs and growing military power were the three top problems.
See related posts:
Investors May Be "Left Smarting" Further After Evergrande As China Retools Economic Policy
@rflannerychina