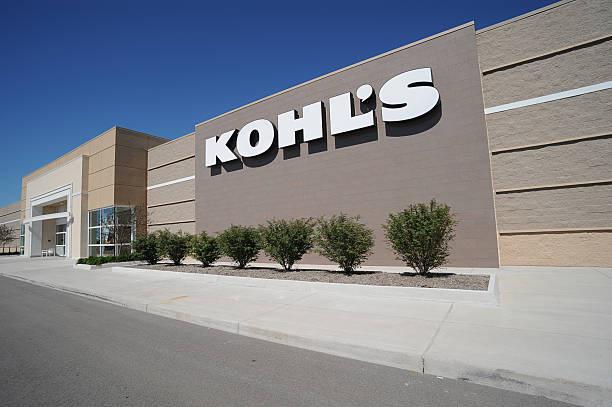 Kohl's stock spiked 36% Monday morning because of two takeover bids in the past few days. Private equity firm Sycamore Partners appears to be willing to pay $65 per share, upping the $64 per share offer that lesser-known Acacia Research, backed by activist investment firm Starboard Value offered for Kohl's last week.
Sources told CNBC that Acacia and Starboard would likely partner with Oak Street Real Estate to sell off Kohl's real estate assets to raise capital. Kohl's board had considered such a sale and lease-back move in the past and discounted it. According to a Cowen Inc. research report a $64 bid would require monetization of $3 billion of real estate via leaseback, and a $2 billion equity contribution.
This all comes on top of another activist hedge-fund Macellun Advisors, which had accumulated a 5% stake in the company, sent an open-letter to Kohl's shareholders imploring the retailer to explore strategic options, including a sale, if it does not improve its business to boost its stock price. Credit Suisse analyst Michael Binetti believes, according to CNBC that Kohl's could warrant a per-share value of between $70 and $80, based on the valuation of its retail operations."
Macellun had also been pushing Kohl's to consider splitting off its brick-and-mortar stores from its e-commerce business into separate companies. This notion received near unanimous loathing by the retail press as most (myself included) find such a notion to be a death wish in this era of unified commerce.
Sycamore has a long history for buying retailers such as Ann Taylor Loft, Express and Staples in 2017. Recently Sycamore made an offer of $1 million to purchase the consumer portion of Office Depot as well. ODP, the owners of Office Depot and Office Max said that it "remains in conversation with Sycamore as it further evaluates the potential value and regulatory risk of Sycamore's proposed transaction." Such a move would almost certainly result in closing down a significant number of the combined retail units, as I had suggested in a Forbes.com article in April, 2019.
It is yet unclear as to just how much Sycamore would be willing to pay for Kohl's, or even what lengths they might go to "extract more value" from the brand. Sycamore, with approximately $10 billion in assets under management, has a reputation for buying and often quickly "turning around struggling brands" with aggressive and sometimes painful cost cutting.
Kohl's has responded back to activists emphatically stating that their board has the correct mix of expertise and fresh perspective to continue building their omnichannel operation, to gain further traction. Kohl's had recently raised its full-year earnings-per-share guidance to between $7.10 and $7.30. This is up from its previous forecast of $5.80 per share to $6.10 per share.
Year to date they delivered $1.3B of free cash flow and reduced their long-term debt by $541 million while investing $426 million in the business and paying $114 million to their shareholders. Along with these improvements, and other initiatives such as their 850 planned Sephora shops by 2023, it is not likely that it will dissuade the raiders from raiding, in fact it is only feeding the frensy. I fully expect these discussions to continue and get even more frothy, and hope that Kohl's does not end up in the retail "chop shop."