THE 25-YEAR-OLD "TITAN OF TOMORROW" WHO WANTS TO MAKE A FORTUNE SO THAT SHE CAN GIVE MOST OF IT AWAY
You may have heard of her since she's been a headline on many media outlets such as Yahoo
Finance, MarketWatch, New York Times Daily, The Washington Mail and TIME Magazine Paris.
Calynn M. Lawrence, Miss United States Universe Tourism 2021 is the Founder of the digital
marketing firm, the Calynn Communications & Creative corporation, that owns the nonprofit
the initiative, The Fresh Faces Project, the 5-star rated web series "Chicago Talent," and several
online publications including What's Good Weekly, Millionaires In The Making and Icons In The
Now.
At 25 years old, she alongside her team has managed to amass seventeen awards at the
regional, national and global levels for her work. Some of these include four RCCI Academy
Awards/Chicago Oscars, four Virtual Visionary Awards, Woman of the Year and three national
awards for her humanitarian service to the community. She is also a pageant queen wrapping
up the second half of her ambassadorship for the world's Miss Tourism Organization. This is
her second prominent pageant title as the former Miss World America Nation 2020.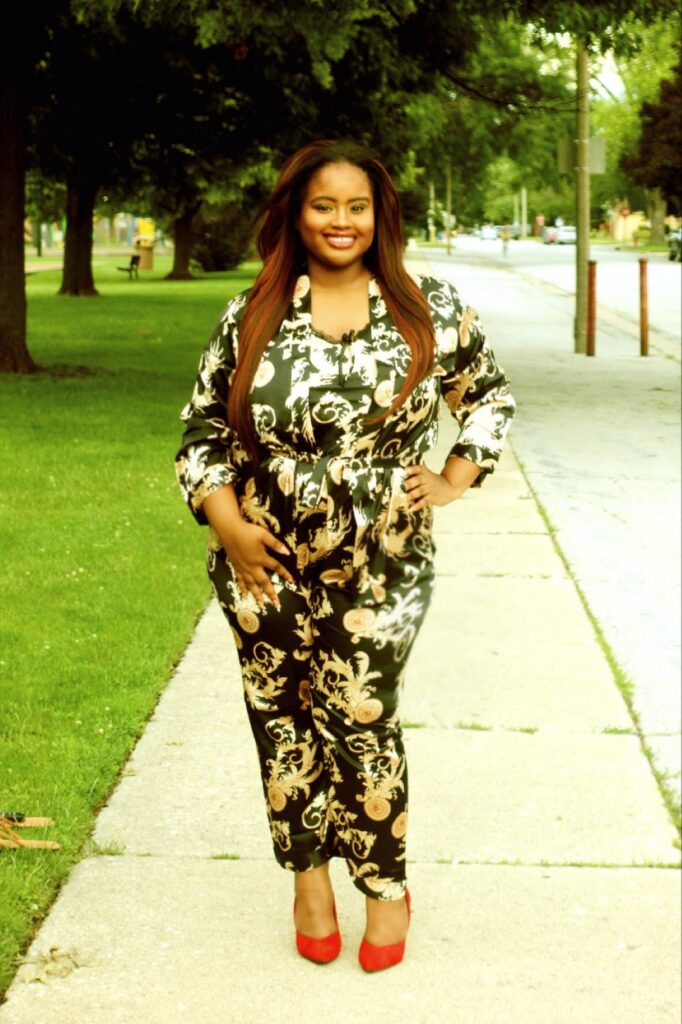 Needless to say, her passion for philanthropy and heart for humanity is beyond evident! Her
collective of community service enterprises is compelling and has captured the support and
attention of many individuals and organizations alike. Her nonprofit initiative, The Fresh Faces
Project, recently made history in early 2021 as one of the largest pro-bono "marketing
agencies" in the world, having provided assistance to over 500 small businesses, creatives and
causes! Some of the options available to participants include being spotlighted on her firm's
publications and partnered media outlets, being cast and interviewed on their web series, and
the most coveted of being recognized at their annual awards ceremony as an ambassador or
honoree, where they admirably charge no entry fees, nomination fees or ticket sales.
With a notable list of accolades and achievements, she has undoubtedly made a dent in the
humanitarianism space and is on track to accomplish much more! What's even more
remarkable is her motivation behind all of her hard work and dedication to gaining
monumental success. When asked what her driving factors were, she speaks passionately
about wanting to build an empire that serves the community more than it does its originators.
Her plan to tackle this obstacle is to create as many passive streams of income and gain as
many paid clients through her firm as possible. Given the rave reviews on her firm's website
including client quotes from industry giants like Chick-fil-A, The Ms. International World
organization and The Miss Black America organization, it's undoubtedly possible for her firm
to scale from its present state to a multimillion dollar conglomerate! Once this happens and
she can afford to take a step back from the business operations, she plans to be a full time
philanthropist, spending majority of her time hosting and attending charity functions, creating
jobs for underprivileged/underrepresented communities and marginalized groups, and giving
grants, scholarships and resources to budding entrepreneurs and artists all around the world.
Her firm currently invests about a quarter of their profits into self-funding their nonprofit
works. Whereas, her goal is to amp that number up to at least 60% once they reach a high
enough threshold of earnings. Within the next ten years, she envisions this as her soon-to-be
reality.
Currently, she is in the middle of a sizable career shift, having recently left a corporate
leadership role in marketing for a sports medicine and physical therapy chain. She's now
completing her clinical training hours to become licensed to practice as a pediatric behavior
therapist this summer, a role where she can fulfill her innate need to make a difference in
people's lives while earning a liveable salary with a flexible schedule to tend to her
entrepreneurial and personal obligations. Immediately after which, she plans to start
coursework to obtain her M.B.A. with a concentration in Public Relations & Policy. While this
wasn't what she foresaw her life being six months ago, she's elated that she wound up on this
path and looks forward to a luminous future!
As a shark of showbiz PR, she's helped many people actualize their aspirations in such a small
period of time with limited financial capital and no investors through her marketing & media
work. Constantly grateful for the love, encouragement and support of her parents, siblings,
relatives, friends and loved ones, she highly values the close relationships in her life that she
claims keep her grounded, sane and happy! The only thing "missing" in her personal life is a
qualified long term partner to share in her success and help build the dynasty that will outlive
her physical body but perpetuate her treasured spirit. While she is quoted several times
throughout the past couple of years as longing for the day she finds "the Joker to her Harley,"
her reputation speaks for itself and is sure to attract a suitable companion sooner or later. She
is a "titan of tomorrow," as her publication Icons In The Now would call it, and the writing isn't
only on the wall, but quite literally all over the internet and in the press.
To keep up with Calynn and her entrepreneurial progress, you can follow her on social media
@calynnmlawrence or go to her firm's website at www.caycomcreate.com