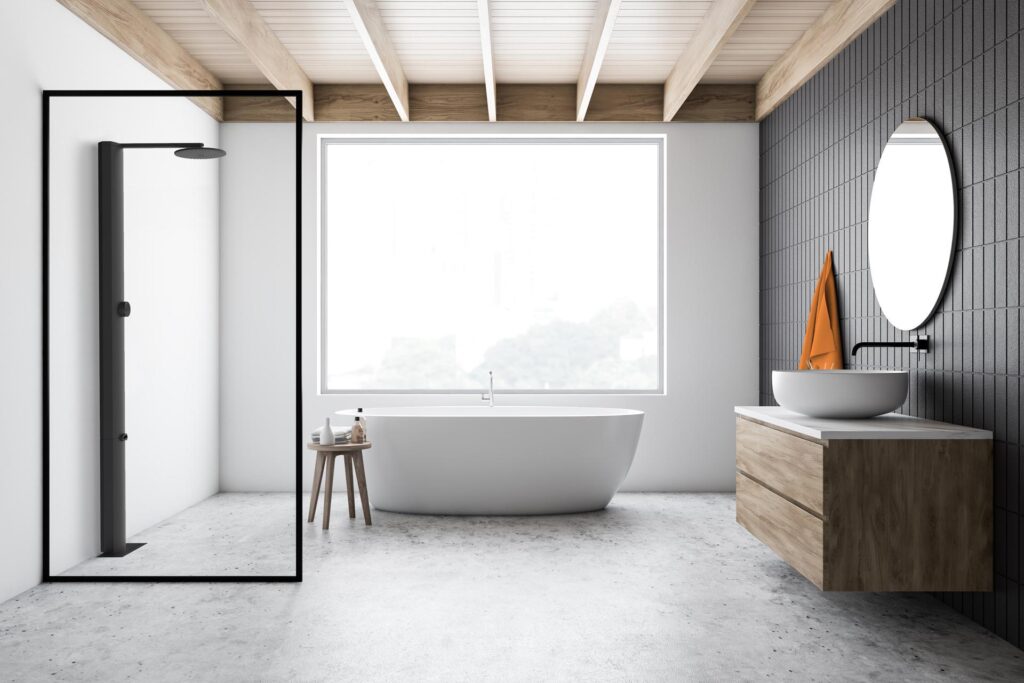 Kitchen And Bath Industry Show Awards Honor Wellness And Innovation
The 2022 Best of KBIS award winners spotlight wellness design for kitchens and bathrooms, as well as new technologies, configurations and features. Judging the products exhibited at the annual Kitchen & Bath Industry Show, which took place from February 8 through 10 in Orlando, was a panel of four experienced design members of show owner National Kitchen & Bath Association.
The products this year span global brands like Miele and Signature Kitchen Suites (LG's upscale line), and smaller firms showcasing new product types, like RainStick Shower's innovative recycling shower system. These were the winners.
Bath Gold: Kohler – Avoir Toilet
This award went to Kohler's Avoir Toilet, a sleek tankless model with quiet closing lid and seat. The comfort height makes it more accessible for adult use, and the concealed trapway creates an easier cleaning experience.
Bath Silver: Airmada Drying Solutions – Airmada Drying System
This represents a new category for the show and industry, designed to reduce maintenance in the bathroom and create a more hygienic space. Airmada's system can be added to showers or tub/shower combinations and eliminate the need for a post-bathing experience wipe-down. That makes life easier for someone with mobility or balance issues and saves time. It also reduces the potential for germ spread by reusing a squeegee or comparable device.
Kitchen Gold: Signature Kitchen Suite (SKS) – 48" French-Door Refrigerator with Convertible Drawer
LG's premium brand introduced a new size to the built-in refrigeration category. Taking the popular bottom mount French Door style to a larger width, Signature Kitchen Suite* packs a lot of features into this model. There is a convertible drawer that can segue from fridge to freezer to wine chilling, depending on the homeowner's needs. There is also a freezer drawer that offers standard and craft ice, an increasingly popular industry trend.
Kitchen Silver: John Michael Kitchens – CORE: Luxury Metal Cabinetry
Metal cabinetry provides a lasting, low maintenance storage option for homeowners — especially in increasingly-popular outdoor kitchens. This marine grade line with built-in Bluetooth speakers, lighting and hoods from South Carolina manufacturer John Michael Kitchens offers a range of colors, textures and materials new to the industry, the judges observed. Healthy outdoor entertaining has definitely taken on more importance with the advent of COVID and new offerings are welcome to specifiers and homeowners alike.
Connected Home Technology: PuriCare™ AeroTower™ Air Purifying Fan
Air purification was a widespread trend at the show, driven no doubt by the pandemic. This new air purifying fan from LG* features quiet operation suitable for a bedroom or home office, HEPA filtration for maximum capture, remote operation through its app and various air modes from wide to narrow.
Impact Award (Judge's Choice): RainStick Shower – RainStick Shower
RainStick's recirculating shower system from reduces water use by up to 80%, while treating that water with UV light for purification and doubling flow even in conservation-mandated areas for a more luxurious shower experience. It also connects with an app that lets you monitor your usage, ideal for the environmentally-minded homeowner. This innovative product should appeal to clients who are both wellness and sustainability-minded – a hallmark of Generation Z consumers entering the home buying space.
Best in Show: Miele – Miele Generation 7000 Artline 30" Combi-Steam Oven
Convection-steam ovens, often called combi-steam ovens, have become increasingly popular among health-conscious home chefs. Luxury brand Miele's* latest offering in this category adds intuitive multi-mode cooking with its connected features. That means getting perfectly browned and crisped food, where desired, as well as intuitive convenience, such as remote camera and shut off, door opening to avoid overcooking and easy self-cleaning. It also offers some of the sleekest style on the market today for modern design enthusiasts.