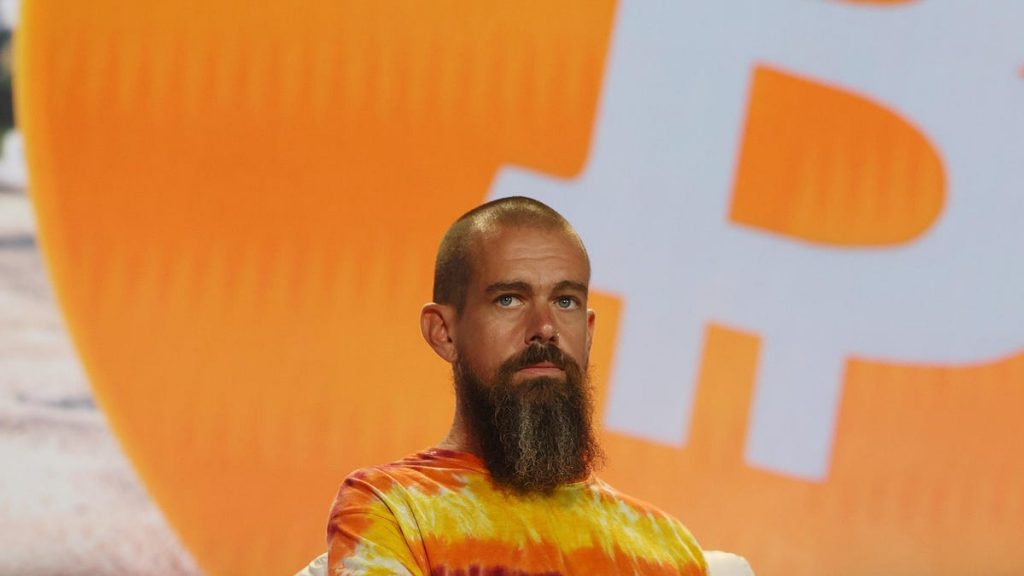 Jack Dorsey-Led Square Changes Name To Block, Doubling Down On Crypto Focus
Topline
Square said Wednesday it will change its company name to Block, referencing the blockchain technology that powers cryptocurrencies like bitcoin and continuing an eventful week for Square founder and CEO Jack Dorsey, who resigned Monday as the CEO of Twitter, another company he founded.
Key Facts
The company will continue to trade on the New York Stock Exchange under the ticker SQ and its original digital payment platform Square will retain its name.
The name change continues the trend of Dorsey bringing cryptocurrency to the forefront of the business, as the company has invested in numerous new cryptocurrency arms and has $220 million in bitcoin in its treasury, according to the Wall Street Journal.
Block holdings also include mobile money transfer service Cash App, music subscription service TIDAL, and cryptocurrency businesses Spiral and TBD54566975.
Key Background
Square is the latest Silicon Valley company to change its company name in an effort to distance itself from its most famous product. Social media giant Facebook changed its name to Meta in October to reflect its expansion into augmented and virtual reality. In 2015, Google renamed itself Alphabet to similarly reflect an expansion of business holdings.
Tangent
Dorsey, worth $10.8 billion according to Forbes' estimates, is one of the most influential cryptocurrency advocates in the world. He said in June that bitcoin "changes everything" for him, continuing, "I don't think there's anything more important in my lifetime to work on and I don't think there's anything more enabling for people around the world."
Further Reading
Square Changes Name to Block, Days After CEO Jack Dorsey Leaves Twitter (Wall Street Journal)
Facebook Becomes Meta—Here Are The Other Major Companies That Took The Dramatic Step Of Changing Their Names (Forbes)