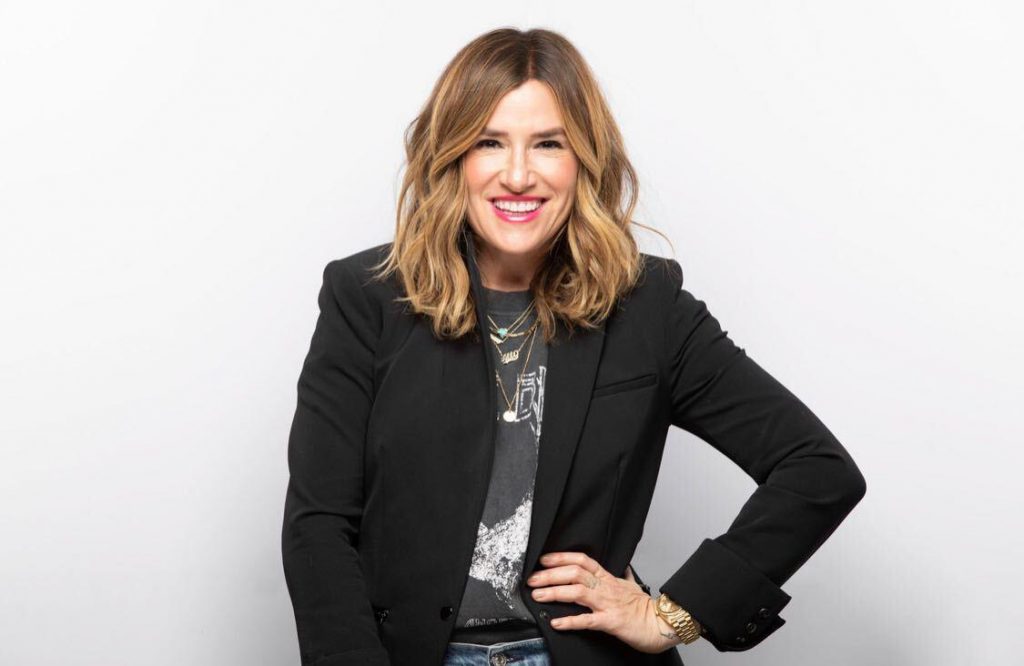 How This Multi-Million-Dollar Business Owner Recreated Herself And Built New Businesses
It takes a lot to build a successful business from the ground up. A lot of sweat equity and hard work goes into building a multimillion-dollar revenue-generating business, and Alli Webb, founder of Drybar and current founder of Squeeze Franchises, Becket & Quill, and the Impact Series would know.
Alli Webb built Drybar to much success and became a well-known name with celebrity status. After a painful divorce and pulling back from Drybar, just as the world was entering a pandemic, Alli reinvented herself and her career.
The pandemic gave Alli plenty of time to reflect on her life, what it had been and what direction she wanted to move in.
Alli admits to being a reformed control freak and reflects on her identity as the executive she was when running Drybar, and today has found a new balance of calmness and happiness in her life.
Alli made changes that include that she no longer leaves her house every day to go to the office, she's home when her kids are home, she has found new love and has never been happier.
Having founded Squeeze, a massage therapy salon focused on offering a better massage experience, Alli offers franchise opportunities for business owners seeking a turn-key investment.
With the launch of her new jewelry line, Becket & Quill, offers a direct-to-consumer selling experience that cuts out the middle person. You can order beautiful and accessible jewelry right off their website and have it shipped to your home.
Alli has partnered with her fiancé Adrian Koehler, an executive leadership coach, to help busy but serious and dedicated entrepreneurs grow and scale their existing business through their Impact Series events. The coaching events are a two-day retreat where you get direct access to Alli and other highly qualified and experienced business coaches to help you through pain points in your business and create and build the company of your dreams.
How does Alli manage the time to commit to these three endeavors? She says by staying focused and dedicated. She uses a lot of her previous knowledge and past mistakes to help build today's businesses.
Alli shares the following tips with business owners to help them create the businesses of their dreams:
Work hard but let others help
It takes hard work to get to the top, and it will be intense, and it's important to pace yourself to avoid burnout. Hanging on to control can negatively affect your energy level and leave you feeling frustrated. On the other side of giving up control, you can grow your company faster and bigger while offering you relief and freeing up time for you.
Don't react emotionally
Take a step back when things feel like they are exploding and see the problem for what it is. Overreacting to situations does not help anyone and know that the world is not ending. Be aware of how you react emotionally and impulsively, but having your team fear you is not conducive to achieving your end goals.
Working with a business coach is beneficial
Having a business coach in your corner and bounce ideas off will help you get clarity on your vision and help you achieve your goals. A business coach is someone with whom you can have tough conversations, hold you accountable for your actions, and help you create the business of your dreams.
The bottom line is Alli Webb is a seasoned pro who has built and grown a multimillion-dollar business and is on her way to producing more enterprises. She is a force and a risk-taker and enjoys figuring out what works and what doesn't. Not all businesses are created equally, even if the same owner builds them. Each business will have its unique story, and you, as the business owner, need to trust the process and enjoy the journey.