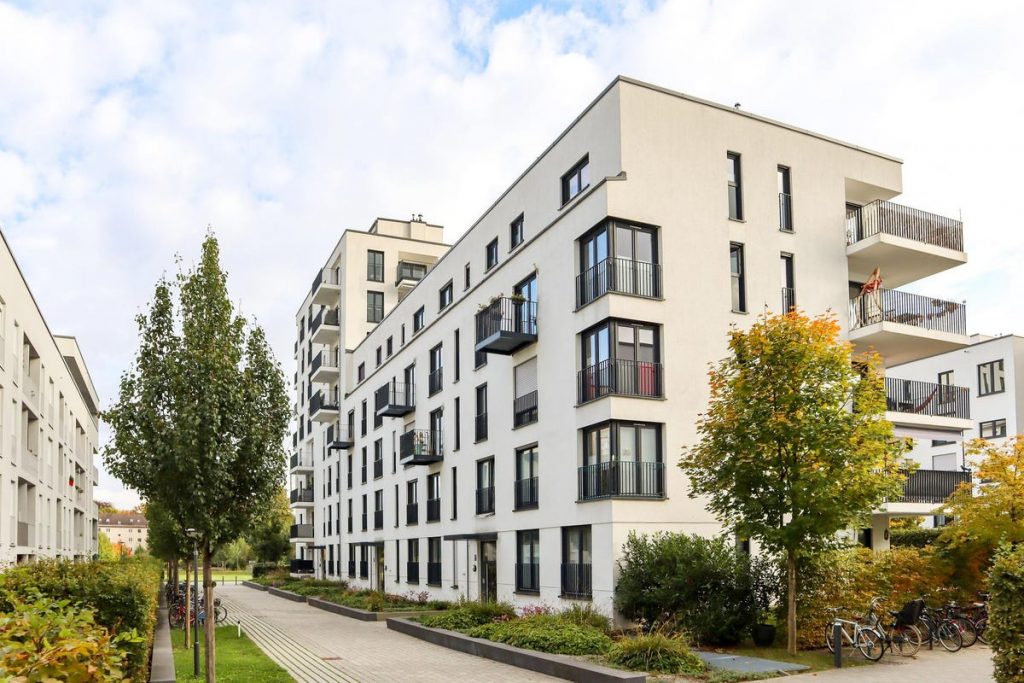 How Tenants' Desire For Personalization Is Reshaping The Multifamily Space
Michael H. Zaransky is Founder and Managing Principal of MZ Capital Partners, an award winning multifamily investment and development firm.
In an August 2021 article on Forbes, which outlined the rise of personalization in the multifamily sector, Trevor Hightower, founding partner of Craftwork, reprised a Winston Churchill quote that is particularly apt: "We shape our buildings, and afterward our buildings shape us."
That is no doubt true, and it is something apartment owners and managers must keep in mind, more than ever. Where we live determines, to a certain degree, who we are and how we experience life — something that has become particularly apparent during the pandemic. As a result, it is essential that those in the industry strive to meet residents' needs, to maximize their day-to-day lives. As Hightower noted, that is part of the larger "experience economy," where customer experience trumps all.
The 2019 "Global CX Insights Report" by Oracle, which surveyed 1,600 professionals, found that nine of every 10 businesses are primarily focused on customer experience. A year earlier, PwC's "Future of Customer Experience Survey" concluded that consumers are willing to pay up to 16% more for an enhanced experience. Two years before that, Deloitte reported that companies centered on the client are 60% more profitable than those that are not.
All of this confirmed a 2013 prediction that customer experience (CX) would, by 2020, be viewed as the pivotal differentiating factor for a brand in any given sector, dwarfing product and price. And certainly, the hypercompetitive multifamily real estate space can be lumped in with all other enterprises on this score.
According to the National Multifamily Housing Council, there are 21.9 million units in the U.S. Prospects have many options, and as Hightower pointed out, property owners are, as a result, compelled to do whatever they can to set themselves apart, whether by offering outstanding amenities, innovative operations or personalizing the experience.
All of them can be tied together. A fitness buff, for example, is more likely to be attracted to a property featuring a top-notch exercise room. A dog owner may be more apt to rent at a place that has a pet run. And when their needs are met, they are more likely to remain as tenants — brand loyalty is established.
The point about pet ownership is particularly applicable now, considering the increase in the number of people who bought or adopted one for companionship during the pandemic. According to the American Pet Product Association's "National Pet Owners Survey," released in June 2021, the number of U.S. households owning a pet increased from 67% to 70% in 2020.
Adjusting to residents' needs along those lines is just one of the many changes multifamily operators have made since the pandemic began. The emphasis has been on safety — partitioning common areas, spacing out equipment in exercise rooms and building private work-from-home spaces, for instance; or providing creative multiuse areas within units themselves, given the amount of time residents are likely to spend there.
Other resident-centered changes had been made well before the outbreak, and have proven valuable now, given the risk of infection. Consider the advent of virtual tours, which continue to evolve. Consider the creation of online portals, which allow residents to pay their rent or schedule service calls. Consider the accommodations multifamily owners have made for package delivery, a big consideration before and a bigger one now, as online shopping has trended upward.
All these things reflect increased personalization. Hightower, in his examination of the topic, referred to a Harvard Business Review article (subscription required) dating all the way back to 1998, in which the authors, Strategic Horizons co-founders B. Joseph Pine II and James H. Gilmore, dissected the way the economy has evolved from a focus on the commodity to the product to the service to the experience.
The example the authors offered was the manner in which birthdays have changed over the years in the U.S. Decades ago, mothers would make cakes for their children from scratch, and spend next to nothing in the process. Then they would buy cake mixes, which cost a little more. Then they began buying cakes from bakeries, which cost a lot more. And now (or, at least, before Covid-19), they throw big parties at places like Chuck E. Cheese.
Birthdays have become, in other words, experiences. Other industries have sought to provide the same in their sectors, and now those operating multifamily properties have taken heed, as they should.
As Pine and Gilmore write in their conclusion to the piece: "The growth of the industrial economy and the service economy came with the proliferation of offerings — goods and services that didn't exist before imaginative designers and marketers invented and developed them. That's also how the experience economy will grow: through the 'gales of creative destruction,' as the economist Joseph Schumpeter termed it — that is, business innovation, which threatens to render irrelevant those who relegate themselves to the diminishing world of goods and services."
Their vision has proven correct. It's all about the customer experience now, and all about personalization. What do consumers want? What can be done to provide it? These are the questions business leaders, including those in the multifamily space, are endeavoring to answer, while at the same time, anticipating questions that have yet to be asked.
---
Forbes Business Council is the foremost growth and networking organization for business owners and leaders. Do I qualify?
---