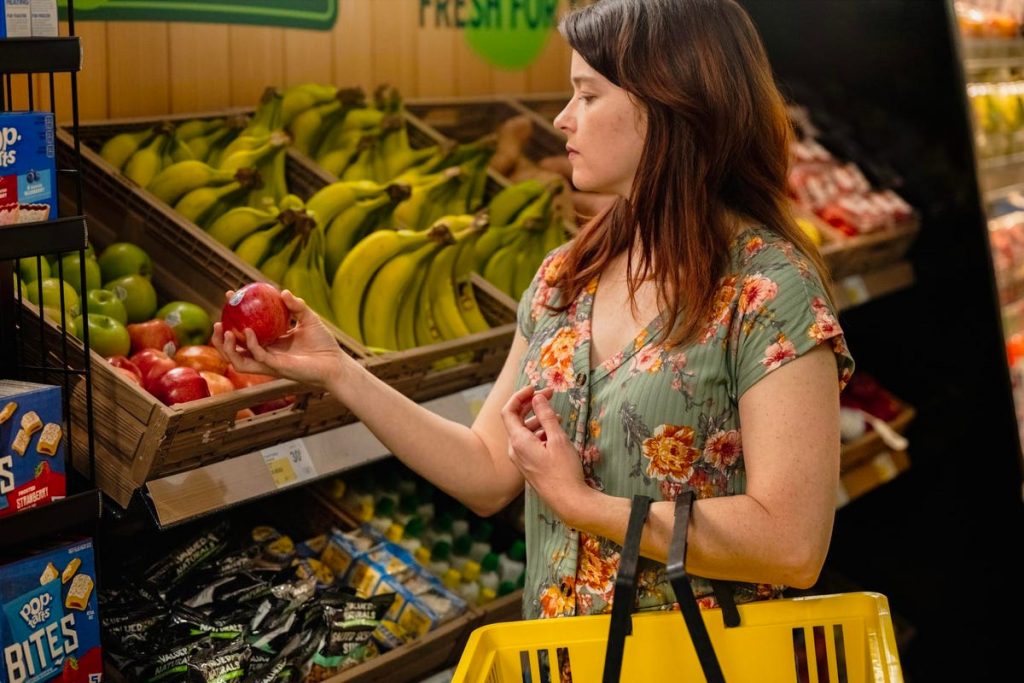 How One Retailer Is Fighting Food Insecurity In U.S. Communities
By Satta Sarmah Hightower
The ability to open the pantry, select food items and prepare a nutritious meal is something many may take for granted, but millions of Americans simply don't have that luxury.
U.S. Department of Agriculture data indicates that 53.6 million U.S. residents have limited access to healthy food (meaning that they live more than a half-mile from a supermarket or large grocery store in urban areas or more than 10 miles in rural areas).
Food insecurity often is a byproduct of both accessibility and affordability. According to Feeding America, 87% of U.S. counties with the highest food insecurity rates are in rural areas where many people simply live too far from stores that sell fresh foods. Metropolitan areas, on the other hand, account for nearly 20% of the counties with the highest food insecurity rates and while urban residents may have better access to grocers, they're often challenged by the cost of purchasing foods necessary to maintain good health.
One proactive retailer with a large national presence is stepping up to help reduce food insecurity across the country. Dollar General is making an impact by offering a variety of food options, including the components of a nutritious meal, at affordable prices in communities that other companies either cannot or will not serve. The retailer has also entered into a partnership with one of the country's most effective and renowned hunger relief organizations.
A Commitment To Serving Others
With approximately 17.4% of the U.S. population confronting food insecurity, it is critical that businesses embedded in local communities make themselves part of the solution, and Dollar General is doing just that on several fronts.
The first is simply by offering quality food items. All 17,600-plus Dollar General stores carry staples to create a healthy and affordable meal, including milk, bread, eggs, dairy products, lean proteins and frozen vegetables. As part of the retailer's DG Better For You program, Dollar General offers recipes and informational call-outs in-store, to make shopping and food preparation of healthier foods that much easier.
In addition, as of July 2021, more than 1,500 Dollar General stores offer fresh produce. That number is expected to rise to slightly more than 2,300 by the end of January 2022. And that's not all. The chain also expects to eventually expand its selection of fresh produce to 10,000 stores with a meaningful number of those in "food deserts," or areas that lack access to fresh, affordable foods.
Providing fresh produce to so many stores is a massive logistical and operational challenge, but it's one that the chain is eager to take on.
A second way Dollar General is tackling food insecurity is by locating its stores in both rural and urban communities that, for a variety of reasons, other stores often bypass. Dollar General's chief merchandising officer, Emily Taylor, says the company is especially grateful for the chance to open and maintain stores in exactly those communities. As of July 2021, the company has more than 17,600 neighborhood stores nationwide—with a retail footprint so expansive that nearly 75% of Americans live within five miles of a Dollar General.
Taylor says the company spends a tremendous amount of time listening to its customers and energy delivering what they need in a consistent and affordable way.
Offering merchandise that includes fresh produce and maintaining a presence in communities that need a reliable general store and might not otherwise have access to one are just two of the ways Dollar General is helping confront America's food insecurity challenge.
A third way DG is positively contributing is through its partnership with Feeding America, the nation's largest domestic hunger-relief organization, whose more than 200 food banks across the country feed nearly 40 million people.
Partnering With A Standard-Setting Nonprofit
Dollar General is a strong partner for Feeding America, donating $1 million and working with the nonprofit to increase access to much-needed foods in local communities. And the retailer is well situated to use scale to help tackle rural food insecurity.
Dollar General aims to provide Feeding America's food banks with up to 20 million meals through in-kind donations of perishable and nutritious products from its stores and distribution centers. In 2020 alone, Dollar General donated more than 2.4 million pounds of food—the equivalent of 1.7 million meals—to Feeding America food banks.
Taylor says that nearly all of Feeding America's 200 food banks will benefit from the partnership once it is fully operational across Dollar General's footprint.
"We are bringing together the nation's largest domestic hunger-relief organization and the nation's largest retailer by store count to act on our unique, collective ability to tackle food insecurity," Taylor says.
She stresses that the partnership is putting a particular emphasis on rural America, "where currently the majority of the most food-insecure counties in the country are located."
A Long-Established Corporate Mission
Whether it's building neighborhood stores in underserved communities or expanding access to healthier foods, including fresh, affordable produce, Dollar General has made service a key pillar of its business. Through its partnership with Feeding America, Dollar General will be able to drive even more impactful change.
"Our mission of serving others is not lip service. It's an authentic and integral piece of our culture," Taylor says. "We plan to continue living our mission, and as long as there is a need, we'll be there looking for ways to serve others."