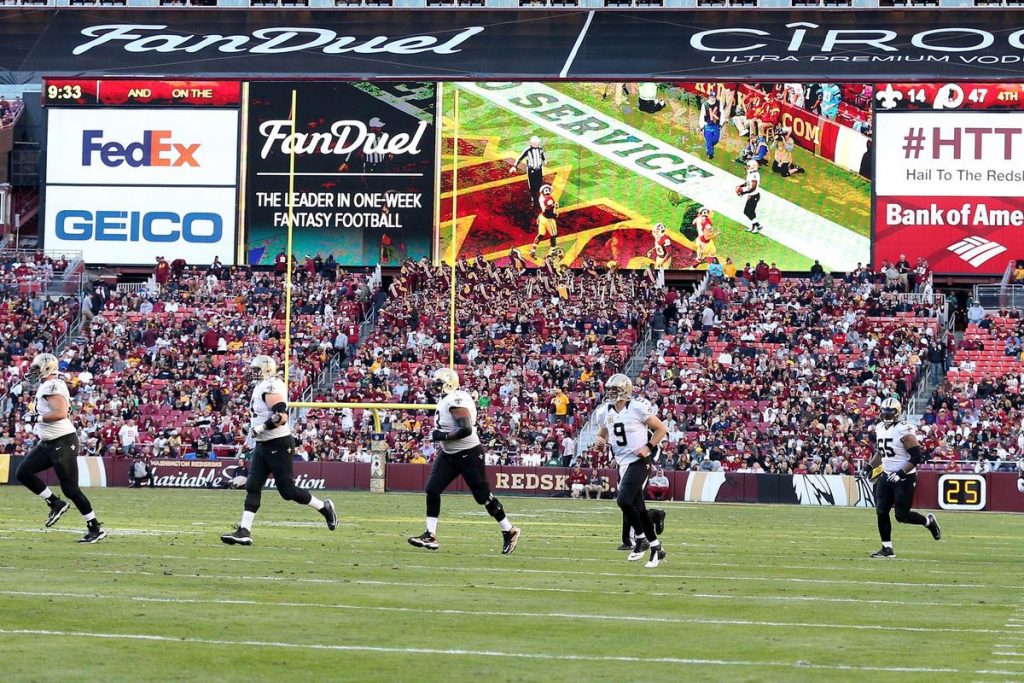 How Blockchain Brings A New Era Of Innovation To Fantasy Sports
Over the last two decades, Fantasy Sports has become one of the most rapidly growing and lucrative online industries, with a current market size of US$18.6 billion and an expected growth of $48.6 billion by 2027. As more players are staying at home, the recent pandemic has further bolstered sector outlook, with over 59 million people actively participating in gaming in the U.S. and Canada in 2020.
For those new to the sector, Fantasy Sports are online competitive games where the 'manager' can put together a virtual team of real-life sports players. Fantasy points are then earned based on real-life statistics, and managers put up their teams against other managers' teams. Like real-life professional team sports, the player managers their roster by adding, dropping, trading and selling players to keep their stats up to date.
The online Fantasy Sports industry is expected to continue to witness a high growth rate, mainly driven by the launch of new mobile applications, such as those recently launched by DraftKings, MPL and Dream11. These industry leaders, however, face the same issues that are common in other similar forms of online gaming – information asymmetry. The platforms make revenue based on a percentage of the rake that depends on the number of players, while the number of players and their respective bets is non-transparent and requires blind faith by the contestant.
Game creators have often been criticized for displaying outsized payouts or boasting fake winners to create a "fear of missing out." As a result, Fantasy Sports is renowned for its propensity toward betting fraud, point shaving, game fixing and data manipulation for the benefit of the game creators. One example of this was the 2015 NFL season scandal, where an employee at DraftKings was suspected of using insider information to place bets at rival company, FanDuel. The employee took home $350,000 on a $25 bet, kickstarting a series of probes into both companies by the New York State Attorney General. Both companies were suspected of using insider information for team creation.
The lack of transparency in the industry makes it a perfect candidate for blockchain innovation, as the technology can help track data associated with teams, winners and prizes in an immutable way. Many of the biggest brand names in the gaming industry are already adopting blockchain technology to enhance their user experience. Fantasy Sports platforms Sorare, MLB Champions and NBA Top Shots, have already amassed over $10 million in sales by incorporating blockchain technology.
According to Messari's Mason Nystrom, "Digitally native ecosystems will experience the most immediate synergies with crypto-networks. In the sports industry, this means crypto will first intersect with the esports world and – the physically adjacent – fantasy sports industry."
The newest player on the scene, DeFi11 is setting out to capitalize on this trend by utilizing blockchain technology to check abuse in Fantasy Sports, using Ethereum Layer-2 Matic's Polygon. Backed by crypto accelerator TDeFi, DeFi11 is launching a decentralized gaming ecosystem and is creating games with full transparency around player data, time-stamps, team selection process and more. Using smart contracts, winners can be verified while retaining privacy and without divulging any identifying information. Amounts in winning pots can also be verified on-chain, thus eliminating the financial risk typically involved in betting. The company has already partnered with the DeFi Gaming Coalition, popular gaming platform VulcanForged, and art platform, Artefy.
DeFi11 is led by New Delhi entrepreneur Ritam Gupta, who, in a typical 'rags to riches' story, started his career in blockchain technology, with limited experience but plenty of drive. Graduating from the Maharaja Surajmal Institute of Technology, Gupta worked his way up the ladder in banking, cybersecurity and Deloitte's EMEA Blockchain Lab. Gupta has since moved his team to the UAE, building his vision in the growing blockchain hub of Dubai.
"DeFi11 was never just an idea for me: it has always been an effort to build a real world utility for blockchain. We are firmly convinced that the gaming industry is one of the best ways to incorporate blockchain in the life of the common consumer, and in time, blockchain will revolutionize gaming," Ritam Gupta, founder & CEO of DeFi11.
DeFi11 is backed by a global roster of investors including GBV Capital, Kyros Ventures, Protocol Ventures, AU21 Capital and A195 Capital.
"DeFi11 is a pioneering gaming platform that puts all the best ways to enjoy Fantasy Sports – blockchain gaming, betting, NFT, and DeFi – at every fan's fingertips. We're excited to work with DeFi11 to advance technology innovation and reshape the future of Fantasy Sports," Leslie Tam, Partner at GBV Capital.
As blockchain technology, NFTs and cryptocurrencies continue to move into the mainstream, gaming becomes a natural touchpoint for first-time users. The best applications will build the foundation for digital ownership and monetization, offer a high level of trust, and, most importantly, will not feel like we are using blockchain technology at all. The space continues to be open for innovation, with celebrities and gaming giants taking the lead.