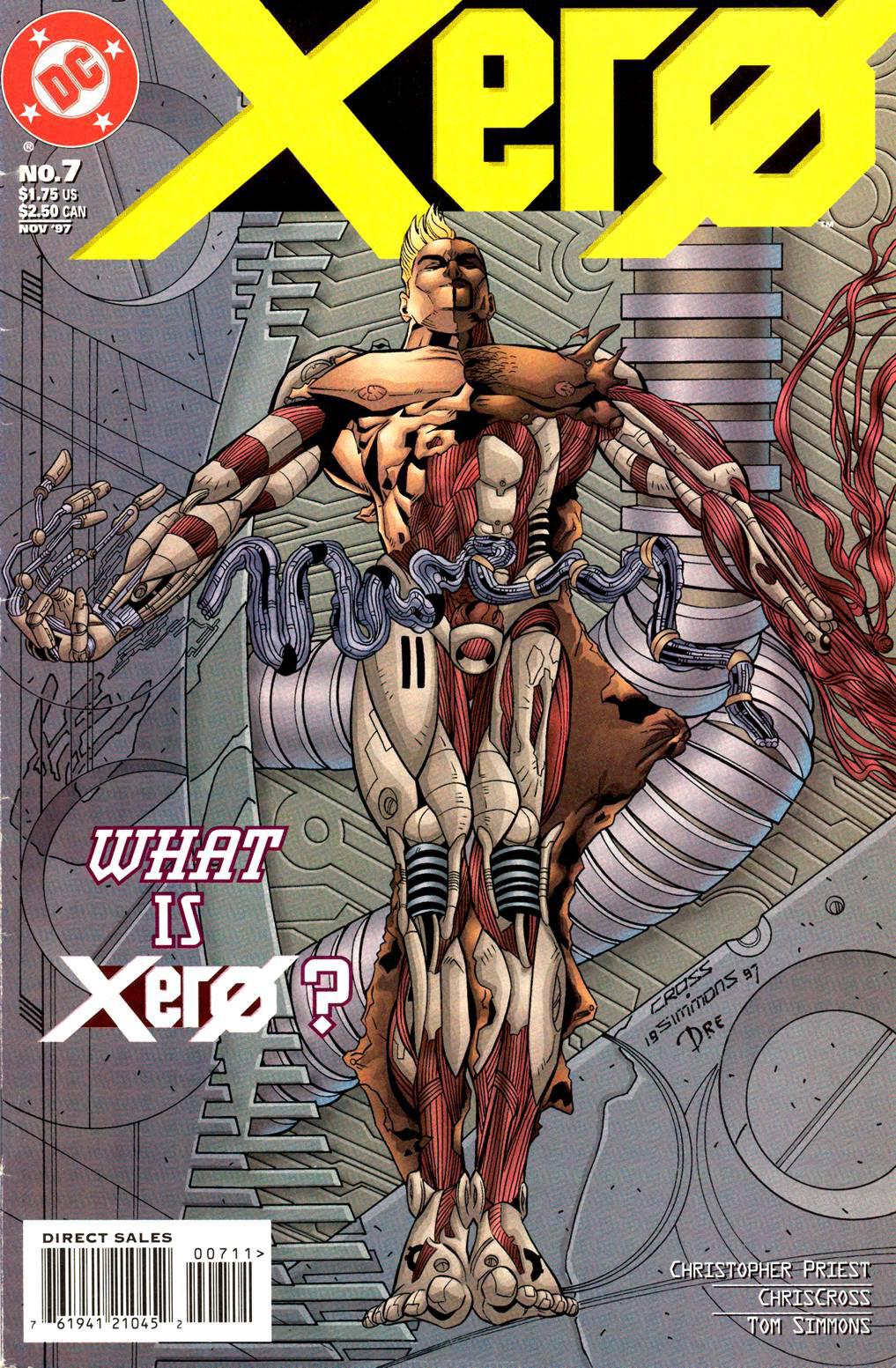 How A DC Character Is Coming To The Screen Without Warner Media's Involvement
In the late 1990s, as the comic industry was reeling from the bursting of a speculator bubble that put many retailers and distributors out of business, DC Comics quietly experimented with a number of interesting concepts from auteur-oriented creators, most of which died lonely and forgotten. Xerø, a racially-charged action thriller from Christopher Priest, a Black comics pioneer best known for his work on Black Panther, was one of those books, running for 12 issues in 1997-1998.
Now the title is destined for a bigger stage. On Friday, news came that Curtis "50 Cent" Jackson's film and television production company G-Unit, in collaboration with Color Farm Media and Illuminous Media, is developing Xerø into a film franchise. And Warner Media, DC's parent company that has been aggressively adapting the imprint's pantheon of heroes in films, broadcast and streaming media, is nowhere to be seen.
The comic, drawn by ChrisCross, told the story of a Black government assassin, or "closer," who can disguise himself as white using bio-organic implants. Coltrane "Trane" Walker is, by day, a star basketball player in St. Louis, and the story follows his struggle to reconcile his dual identities and reclaim his Black personhood from the programming of the white power structure in which he was operating. It was heady, powerful stuff, particularly in the 90s, and it actually came from a concept that Priest had nurtured since he was a teenager decades earlier.
Illuminous principal Joseph Illidge describes as a cross between Daniel Craig's James Bond and The Wire.
What's highly unusual, if not unique, about this situation is that Xerø was not part of DC's Vertigo adult-oriented comics line, where certain creators maintained at least partial ownership of their characters like iZombie or Preacher, nor was it on Paradox Press, DC's graphic novel imprint that originally published Road to Perdition. Xerø was part of the established DC universe and interacted with corporate-owned characters, even as Priest was listed as co-copyright owner in the comics' indicia. The rights to the character reverted to Priest in 2016, and the creator was free to strike his own deal.
"DC's loss is our gain," said actress/writer/producer Erika Alexander, one of the partners in Color Farm Media. "This is how it always happens: marginalized voices are devalued and underestimated. DC allowed it to revert to Christopher because they didn't think it was valuable enough to keep, and that worked to Chris's favor, because now, in a post-Black Panther world, everyone is looking for properties with this kind of reach and relevance."
Contacted for this story, DC's publisher at the time said he had no recollection of the details of the company's arrangement with Priest or how the Xerø rights were allowed to revert.
Alexander said the idea of putting a DC character on screen without DC's involvement was a huge selling point for Jackson. "50 is a kid at heart, a huge DC and Marvel fan. Everyone else was talking about Xerø as a streaming series, but 50 thinks big about everything and saw its potential as a full blown film franchise."
"There's no one better than Christopher Priest to bring G-Unit Film & Television into the world of comic book superheroes," said Jackson. "Watch as we build Xerø into a franchise alongside Christopher and Color Farm Media. I can't wait for the world to meet Trane Walker in an all new way."
"Xerø depicts a slow-moving car wreck at the intersection of race and class," said Priest. "The commonality of struggle represented by the life experiences of Curtis '50 Cent' Jackson, G-Unit Film & Television and Color Farm assure a broad depth of first-hand appreciation for that delicate balance. It's exciting to be working together to create this new world."
"Xerø speaks to universal themes," said Illidge, a longtime comics editor who is now turning to media production. "His duality is the Black experience in America, of having to appear one way to get along in the system, and then losing touch with his own community. On one level, Xero is a sophisticated spy-adventure story. On another, it's an exploration of what it means to have your Blackness taken from you. That was pretty far ahead of the curve in 1997, and even now, it will probably ruffle some feathers."