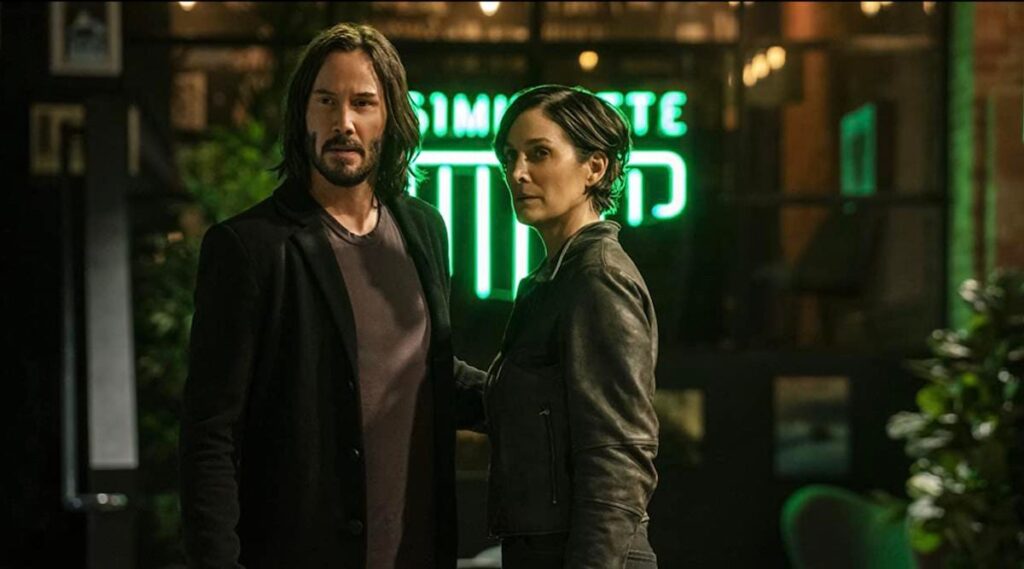 HBO And HBO Max Reel In 73.8 Million Subscribers For 2021, Topping Own Forecasts
HBO and streaming sibling HBO Max ended 2021 with nearly 74 million subscribers, beating internal forecasts by adding 4.4 million subscribers in the year's final quarter, parent company AT&T T said in a regulatory filing this morning.
"AT&T ended the year with approximately 73.8 million total global HBO Max and HBO subscribers, ahead of management's prior guidance," AT&T said.
The numbers suggest some measure of validation for Jason Kilar, CEO of WarnerMedia, who decided to release the entire 2021 slate of Warner Bros. movies in theaters and on HBO Max simultaneously.
Kilar took over WarnerMedia about the time HBO Max launched in April 2020, amid the early awful months of the pandemic. The launch was poorly handled, with many planned original shows delayed by the pandemic. In response, Kilar dramatically reorganized the company's many largely independent units to focus more on streaming. The subsequent day-and-date strategy was another bold move, unique among the major Hollywood studios, and enraged many Hollywood denizens, most notoriously Tenet director Christopher Nolan.
But the strategy also provided a reliably steady stream of big-name movies to whatever theaters remained open amid last year's pandemic ebbs and flows, while also giving those staying home a high-profile reason to subscribe to what has been one of streaming's most expensive subscriptions.
Among the notable films in the fourth quarter affected by the day-and-date approach were Oscar contender Dune and long-in-coming sequel The Matrix Resurrections.
The service also has benefitted from a strong slate of episodic series all year, including several that dominated pop culture conversations, such as Succession, Mare of Easttown, The Sex Lives of College Girls, the Friends reunion, and the Sex and the City sequel And Just Like That.
"It's not one series or one movie that drove the growth throughout the year, it really was consistent execution throughout all four quarters," Kilar said. "The business is not about what you do, but about what you do consistently."
Executives said one big factor in the growth has been HBO Max's international rollout. It began in early 2021 with Latin America and more recently with its first European markets, part of a strategy to make HBO Max one of the core streaming services across the planet. HBO Max is now available in 46 markets. Rival Netflix NFLX has more than 214 million subscribers in at least 192 markets.
"We have seen growth in all the markets, in all the regions, and that includes Europe, Latin America and that includes the U.S. market," Kilar said.
AT&T CEO John Stankey, speaking during an investor conference Wednesday, credited the growth to "really good" international launches, especially a "really strong" initial rollout in Europe.
The company also launched an ad-supported version of the service that costs $5 less per month.
"We have seen very healthy adoption of that (ad-supported) version of the service," Kilar told The Hollywood Reporter. "I think that's a really good situation for customers. So we are seeing a lot of consumers choose the ad-supported option, and it's early days, it's only been about six months. But we are quite excited with the response that we have seen and very excited about where it's going to go in 2022."
The numbers are even more notable given that WarnerMedia ended a distribution deal last summer with Amazon AMZN Prime Video's Channels program, so it could claw back user data and direct consumer relationships for its own purposes. That strategic move at least temporarily cost the company an estimated 5 million Amazon-funneled subscribers.
The big numbers also come as AT&T is cutting its debt by spinning off WarnerMedia in a merger with Discovery DISCA that is under regulatory review. Discovery CEO David Zaslav is set to become chief of Warner Bros. Discovery, should it clear what may be a highly critical and closely watched antitrust review by the U.S. Department of Justice and Federal Trade Commission.
The merger would create an even bigger streaming behemoth, with something like 200,000 scripted episodes, reality shows, and movies. WarnerMedia unit CNN is also preparing to launch its own subscription streaming service, perhaps by the end of the first quarter.
The companies said in a regulatory filing late last year that the merger is expected to generate between $3 billion and $4 billion in "synergies," corporate-speak for mostly layoffs of redundant personnel. Kilar is expected to be among those leaving the combined company.