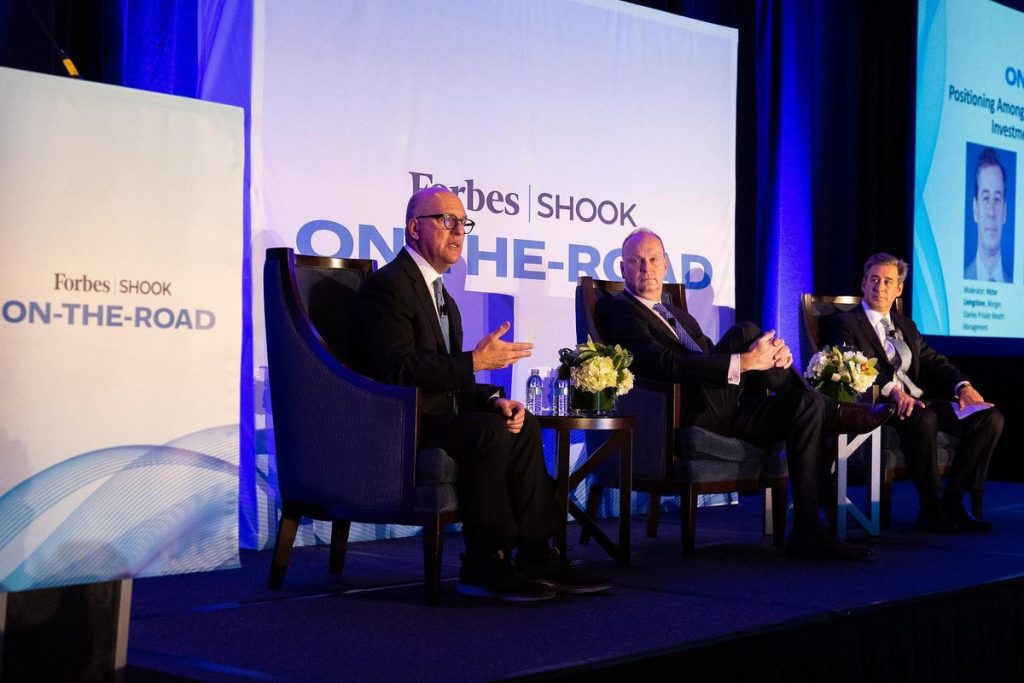 Expect Rates Hikes To Fight Inflation, Says State Street Chief Strategist
State Street Global Advisors chief investment strategist Mike Arone predicts two interest rate hikes and a tapering of bond buying by the Federal Reserve in 2022, with more aggressive actions possible as investors and markets continue to worry about ongoing inflation.
Speaking earlier this month at a Forbes/SHOOK regional conference in Boston, Arone said that Federal Reserve Chair Jerome Powell is "behind the curve." Citing recent consumer price index and producer price index figures, he added that the Fed "got it wrong" by anticipating transitory inflation. However, he doesn't expect the central bank to waver on it's assessment as it would undermine credibility and spook markets.
With expectations of a taper and a couple rate hikes, Arone says that the market has seen distorted prices in overpriced markets from cryptocurrency and NFTs to private equity and private credit being fueled by such prolonged low rates.
As for hedging against inflation, Arone cautioned that it is not good enough to simply buy gold.
"What I often find working with financial advisors and wealth management teams is they will use a singular item to help manage that inflation expectation, such as gold or real estate," he told the crowd at the Boston Long Wharf Marriott. "I often advise to think more holistically and look for broader, more diversified exposure to real assets. That includes commodities, natural resources, real estate, treasury inflation-protected securities and gold, rather than a singular solution, because I don't think that any one solution helps to solve that inflation problem."
Setting the stage for the discussion, moderator Victor Livingstone, a Forbes/SHOOK Top Advisor who manages $2.2 billion in Boston with Morgan Stanley Private Wealth Management, noted that the playbook enacted by the Federal Reserve in the midst of the Covid-19 pandemic has mostly worked, bringing new market highs and a largely recovered economy. However, there has been a resulting supply chain disruption that has proven difficult to remedy and has left many investors not positioned for inflation.
Richard Bernstein, the CEO and chief investment officer for the eponymous Richard Bernstein Advisors, noted that many veterans of financial services have never had to worry about inflation during the past few decades and have thus focused on real GDP growth of 2% or 3% and that if inflation persists, that focus will have to shift to nominal growth, factoring in price changes from inflation into the equation.
"Portfolios are not prepared for what could be a major secular change, something we haven't seen in my entire career," Bernstein adds, comparing the current supply chain issues to the oil embargo in the 1970s. "The supply disruptions we are seeing now, which sound benign, have lasted longer than the 1973-74 oil embargo which lasted only four months and caused a major inflation spike."
The question is not whether inflation is transitory, according to Bernstein, but rather what the economic picture will look like afterwards. "I would argue no one is ready," he says.
Similarly to Arone, Bernstein sees overpricing in long duration assets as a result of the central bank which he says has "cornered the 10 and 20 year treasury market." He expects P/E ratios to contract as interest rates go up next year.