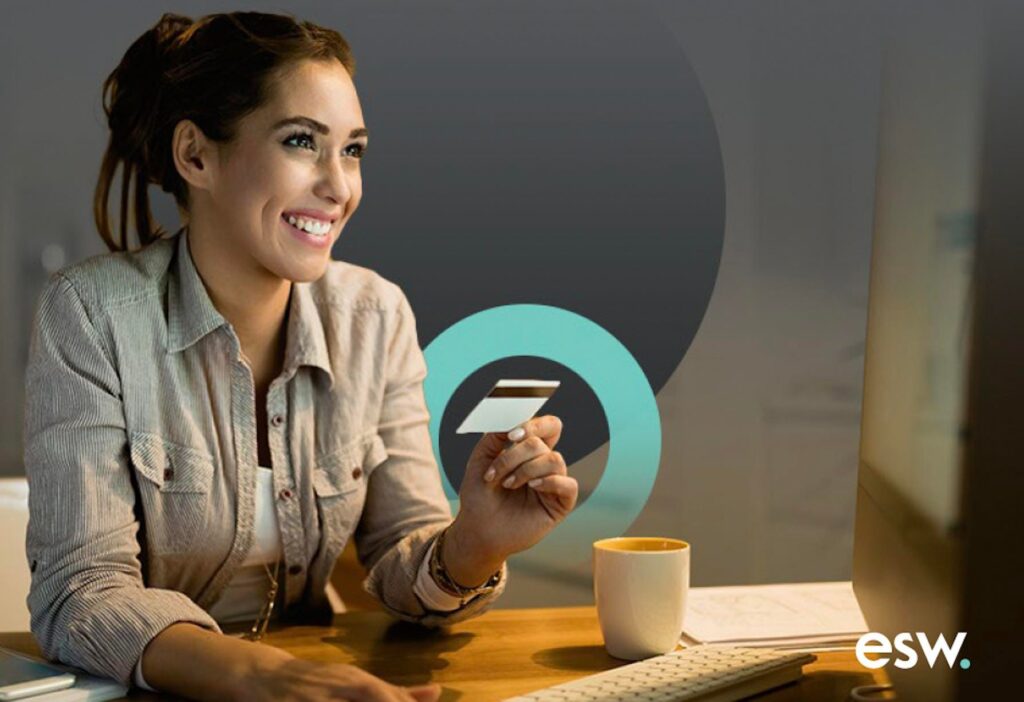 ESW Survey Finds Gen Z And Millennials Loathe To Return Unwanted Products
Consumers in 2020 returned products worth $428 billion or just over 10% of total retail sales. The National Retail Federation estimates the cost of returns at about $101 billion, an amount that was exacerbated during the Covid-19 pandemic when consumers of all ages flocked to e-commerce. But two groups, Gen Z and Millennials are not returning unwanted items at a rate of about 60%, according to a new survey from ESW – formerly eShop World – a leading global direct-to-consumer e-commerce company.
"Global Voices: Cross-Border Shopper Insights," queried nearly 15,000 consumers and the results don't bode well for retailers that haven't streamlined their return policies. The study found that Gen Z and Millennials find returns inconvenient, expensive, and bad for the environment. Gen Z and Millennials combined make up 60% of cross border shoppers, yet, more than half of each of the two cohorts admitted that they bought products from international retailers that they didn't want, and ultimately chose not to return them.
Other reasons cited for not returning items included unclear return policies, no local collection points, and insignificant cost of the unwanted products. The markets where consumers overall are most likely to avoid returns included China, at a 67% clip, India, 64%, and UAE, 64%.
Of course China, India and UAE are very different markets. What they do share are similarities when it comes to reverse logistics. "Those are markets where to organize an efficient return is more complex than the inbound, and therefore that's one commonality you'd see across the three markets," Patrick Bousquet-Chavanne, ESW's president and CEO, Americas, told me. "The return processes are not as efficient as buying overseas on the inbound. In this case, you can see that consumers have a higher degree of keeping the products. They aren't going through the difficulties and the hassle of returning the items. They're also less likely to go back to those brands that haven't solved the return process for them."
The U.S. falls father down on the list of countries where Gen Z and Millennials are likely to keep unwanted items because it's a more developed market, Bousquet-Chavanne said, adding that in the U.S., consumers ordering across borders, whether it's from international department stores, including European and British department stores, as well as luxury brands that the cohorts buy directly from their parents' web sites, have standards of returns that by now have evolved very nicely.
"You wouldn't see the U.S. at the top of that chart because it's a more mature market and there are better experiences for U.S. consumers wanting to buy cross-border," Bousquet-Chavanne said. "We see that as a big trend. We saw that during Covid, especially that members of Gen Z, will go and buy a product, and regardless of what the product is, they want the brands to make it easy and simple for them to return the item."
Rather than having a sense of entitlement, Bousquet-Chavanne said Gen Z and Millennials abhor waste, but they do also want instant gratification. "They're looking for fast, efficient returns," he said. "They're concerned about goods perishing, and therefore, they don't want to wait. This is a generation that is anti-wait.
"They're probably [invested in] the sharing economy and a big part of their wardrobes are coming from sharing and recycling clothes," Bousquet-Chavanne said, adding that there's also the element of value, which comes into play. The consumers are getting access to branded products at substantial discounts when shopping resale web sites. "They're getting access to branded products at a substantial discount and some of those products, being accessories, handbags, footwear and premium fashion, are accessible at a lower price point and at a great value."
While the consumers' mindset is very much one of hating waste, they also detest reading the fine print of return policies, and like all shoppers, eschew confusing rules. "Eliminating the friction Gen Z and Millennials associated with returns will be a big win for all direct-to-consumer brands, as these young adults will continue to drive the growth in e-commerce in all markets," Bousquet-Chavanne said.
The president and CEO said ESW's seamless return experience allows consumers to receive a full refund within 24 hours of the return being received. The cross-border e-commerce specialist also offers support for several return options, including pre-paid, drop-anywhere, or pick-up returns. ESW removes many of the pain points consumers have when it comes to international returns with returns centers on six continents as well as 68 returns shipping centers.
"Our research has shown that more than 30% of Gen Z and 37% of Millennial shoppers have made 11-plus cross border purchases in the past year," Bousquet-Chavanne said. "Taking away the 'work' associated with returns will help attract more Gen Z and Millennial shoppers. Free returns, scheduled pick-ups, and easy-to-access collection points will help mitigate burdensome returns requirements. Brands that transparently communicate their sustainable shipping options for both deliveries and returns will likely create a more loyal customer base across all generations."