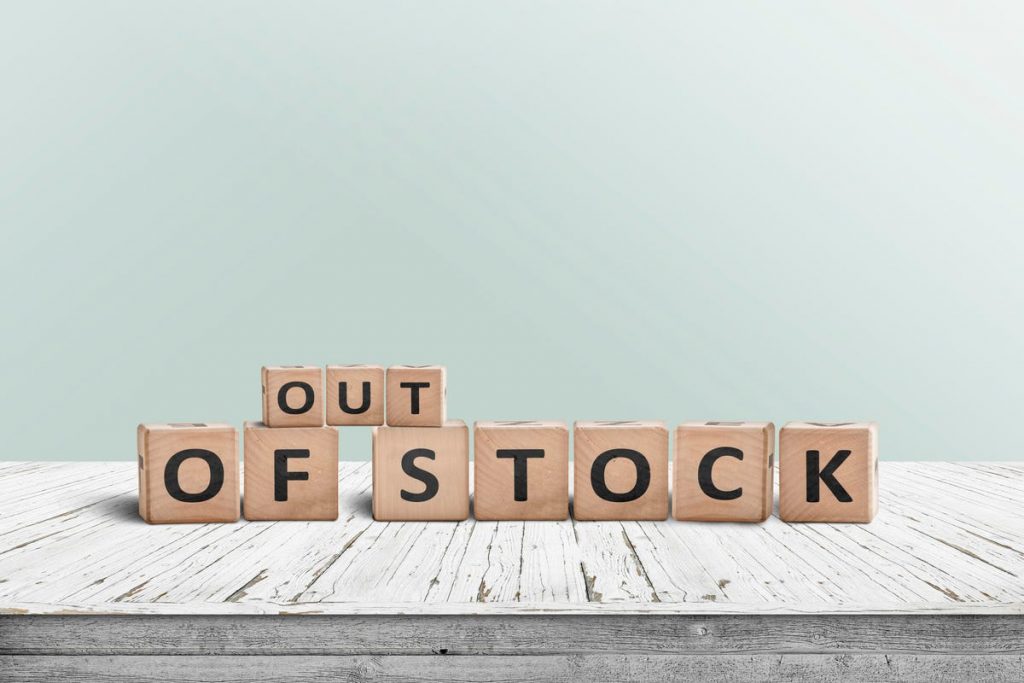 Consumers looking for some nice warm socks for Dad this Christmas will find their choices limited. Wigwam Mills, a quintessential American company that's been knitting hosiery in Wisconsin for more than a century, had to shut down its operation last year due to pandemic work restrictions.
New management has the mill back in operation but good luck finding a pair of its iconic 625 wool blend sock, a bestseller for more than half a century. You can find the product page on many retail sites, but with the notice that the 625 "is expected to be out of stock through early 2022."
The same is true at L.L. Bean, whose trademark wool ragg sock is also unavailable as of this writing.
Take a drive along your local "auto row" of car dealers and you'll notice something unusual: lots of empty spots where rows and rows of shiny new vehicles used to be the norm. Chip shortages caused by pandemic shutdowns have forced makers like Toyota to slash production.
U.S. retailers face one of the most challenging holiday seasons in years.
If the factories in China, Vietnam, and elsewhere aren't closed, the cost of shipping goods has, by some accounts, quadrupled. Popular items are getting scarce while demand is high, and consumers have money to spend. It's a worst-case scenario: supply constraints spawn rising prices which could be turning off consumer purchase decisions.
The out-of-stock problem has gotten so bad that a micro industry has sprung up to help retailers manage their online presence. New York-based Flieber, had an initial public offering in September, claiming it has developed a platform to help retailers avoid having too many out of stock notices.
Consumers looking for an item that is unavailable from one outlet will scour the internet looking for other vendors. This will be especially true in the months leading up to Christmas: Dad will be delighted to get those socks on Christmas morning, but not so much next Spring when they are finally shipped.
According to Dublin, Ireland-based 2Flow, a logistics solution consultant, nearly a third of shoppers will make no purchase from a vendor the first time they encounter an "out of stock" item. The second time, half will make no purchase or buy from another retailer; the third time, the falloff rate is up to 70 percent.
Behind the curtain, various e-commerce platform vendors have been developing algorithms to block out of stock items and direct shoppers to other similar and available items. All well and good. But algorithms are logistics tools, not true consumer, and product research tools. Algorithms can't tell a retailer which color of an in-stock item shoppers prefer—before they shop. That's the role of real consumer testing.
Retailers who hope to finesse the supply chain issue and dodge the falloff effect of out-of-stock notices should be looking at the goods they know are available and testing them for details, price, and so on; and then using that information to build a line of goods that will generate the revenue and returns needed to make the most important season of the year a success. A company like Rockport understands and leverages predictive analytics and real-time Voice-of-Customer price elasticity data to optimize their assortments, brand messaging, and pricing to deepen their customer understanding.
In the end, when demand and supply are highly volatile and have high variability, the best approach is to test all your assumptions with the consumer and build sensitivity analysis models around your forecast.
Or, I guess you could just "wing it".