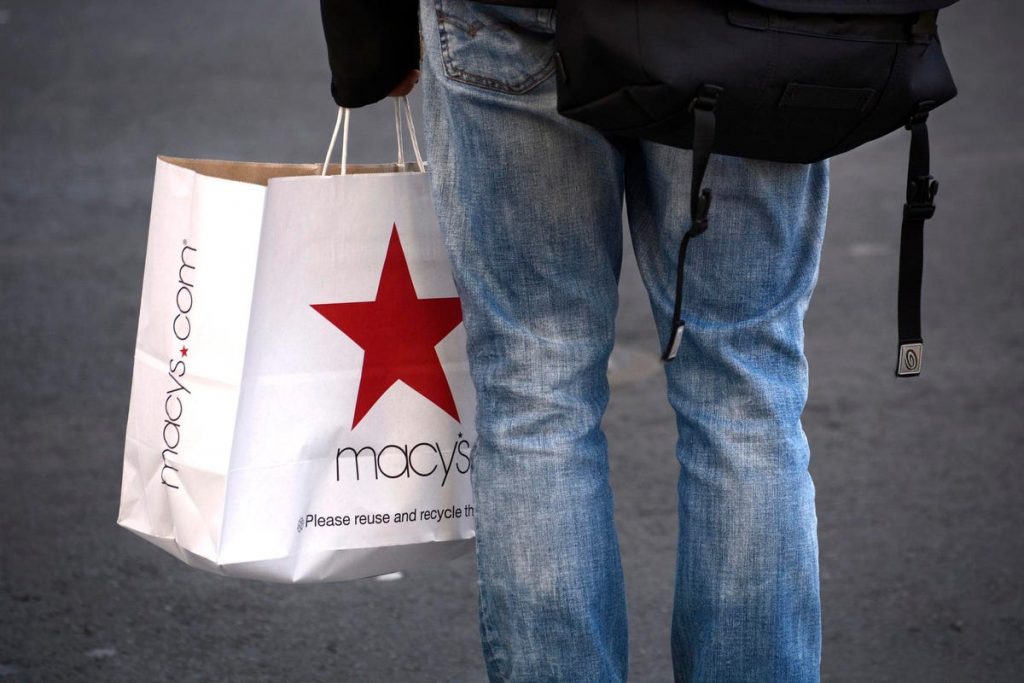 Can Macy's Be An Environmental Leader?
Macy's is the latest apparel retailer to boost its focus on sustainability as customers continue to expect a greater environmental commitment from the fashion industry.
In an online discussion last week on RetailWire, some of the industry experts on the RetailWire BrainTrust saw the move as both smart and unavoidable.
"Sustainability in apparel is only going to grow in importance and will be table stakes within five years," wrote Paula Rosenblum, managing partner at RSR Research. "This will happen to the detriment of fast fashion and to the benefit of the resale industry. I think it's a good move for Macy's and helps keep it relevant."
"Environmental impact is becoming more and more important to the customer and Macy's move to push sustainability across apparel and beauty is a beautiful thing to see, especially around private label development," wrote Liza Amlani, principal at Retail Strategy Group. "This is where the industry needs more transparency and Macy's could set itself up as a leader in this space, pushing other brands and retailers to do the same."
"Unless Macy's puts sustainability front and center in its consumer-facing marketing, most shoppers won't be aware," wrote Carol Spieckerman, president of Spieckerman Retail. "Even though it could be a case of doing the right thing while not everyone is watching, Macy's efforts will resonate with shoppers and potential hires who care."
The chain has released a long list of medium-term sustainability goals in its "2020 Sustainability Report" including:
Reduction of energy consumption by 10 percent from where it stood in 2018 (by 2025);
Reduction of water use for the manufacture of private label brands 25 percent from the amount used in 2019 (by 2025);
The introduction of lists of substances restricted from being used in private label brands (one for apparel, footwear and home textile in 2023 and one for non-apparel in 2024).
Making 40 percent of private label apparel brands from sustainable fibers by 2025.
Disclosure of all ingredients in beauty, baby care, personal care and home cleaning products sold on the Macy's website by 2025.
Adding sustainable products to macys.com and focusing on initiatives to lengthen the lifespan of products.
But some of RetailWire's BrainTrust members pointed out that this environmentally-focused overhaul is not the only step Macy's needs to take in the way of improving its operations.
"I applaud Macy's actions, but it also needs to put the rest of its house in order," wrote Neil Saunders, managing director at GlobalData. "My message is this: caring for the wider environment is great — but first care for the environment in your own, incredibly messy, stores!"
"As long as Macy's continues to offer a lackluster shopping trip, outside of its handful of flagship stores, its push toward sustainability will not solve its underlying branding problems," wrote Dick Seesel, principal at Retailing in Focus.
Things had long been rocky for Macy's, with the chain being perceived as a mall-dependent retailer without a strong differentiator in the apparel market. However the company has experienced a strong couple of quarters, which management attributes to a successful turnaround strategy that is pulling in new shoppers, according to CNBC.
As shoppers have grown more conscious of environmental issues, apparel — and fast fashion in particular — has come under fire from activists for its negative impact on the environment.
A Princeton study from 2020 cites the apparel industry as responsible for more carbon emissions than all maritime shipping and international flights combined.
But some BrainTrust members believed that getting on top of these issues, though important, would not necessarily have an impact on the overall brand.
"I'm glad Macy's is doing all this," wrote Doug Garnett, president of Protonik. "But it's only what a company should do — not an effort which will change their fortunes with customers.