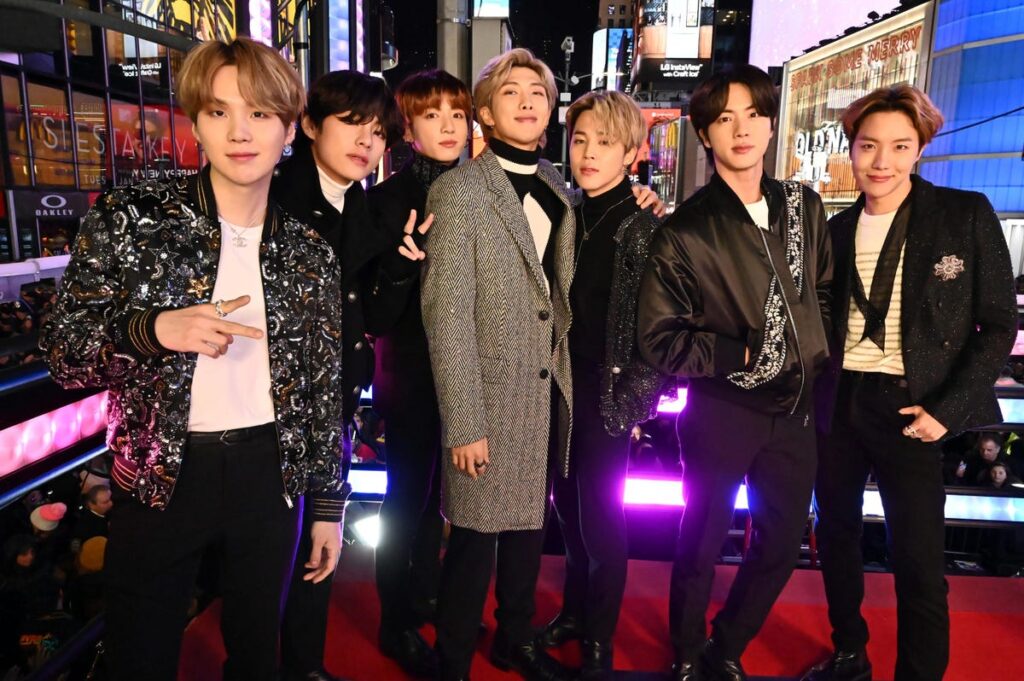 BTS's 'Butter' Wasn't Just The Bestselling Song Of 2021, It Beat The Next Four Bestsellers Combined
BTS ruled 2021 when it came to selling songs to American fans. The South Korean septet scored the bestselling single of the year with their smash "Butter," which beat every other title by a massive margin. The newly-released numbers show just how impressive the septet's dominance really was.
Throughout 2021, "Butter" sold an incredible 1.889 million copies in the U.S. alone, according to MRC Data's annual year-end report. "Butter" stands out as the only tune to actually sell one million copies last year. Many others moved at least one million equivalent units when streams and video plays are taken into account, but nobody could match BTS's showing when looking at pure purchases.
"Butter" was so popular in 2021, it beat the No. 2 bestselling song over and over. Country newcomer Walker Hayes' breakout smash "Fancy Like" landed in second place on the year-end list with just under 500,000 copies sold, missing the half-million mark by a very frustrating 1,000 copies. "Butter" outsold "Fancy Like" more than three and a half times over in just a matter of months.
MORE FROM FORBESBTS's 'Butter' Was The Only Song To Sell One Million Copies In America In 2021By Hugh McIntyre
As if that wasn't enough of a display of dominance, BTS also beat the next several titles when their totals are all mixed together. "Butter" actually outsold the rest of the top five bestselling songs in America in 2021 combined. That list includes the aforementioned "Fancy Like" as well as another BTS smash, "Permission To Dance" (No. 3, 404,000 copies sold), Dua Lipa's "Levitating" (No. 4, 375,000) and Masked Wolf's "Astronaut In The Ocean" (No. 5, 325,000).
Looking at the bottom of the 10-spot list, The Weeknd and Ariana Grande's "Save Your Tears" remix lands in last place with just 251,000 copies sold. "Butter" outpaced that chart-topper more than seven and a half times over. For perspective, "Butter" sold 242,800 copies in its first week alone, nearly matching that tune's total.
"Butter" debuted at No. 1 on the Hot 100 just a week after it was released, and it started in first place thanks largely to its eye-popping sales frame. The title went on to rack up the most weeks atop the Digital Song Sales list of all time, tying another BTS tune ("Dynamite") for the most turns atop the tally ever, with 18 apiece. All those purchases over a period of months helped the cut remain in the Hot 100's penthouse for 10 nonconsecutive weeks, making it the longest-running leader of 2021.
MORE FROM FORBESBTS Claims Four Of The Top 10 Bestselling Songs Of 2021 In AmericaBy Hugh McIntyre