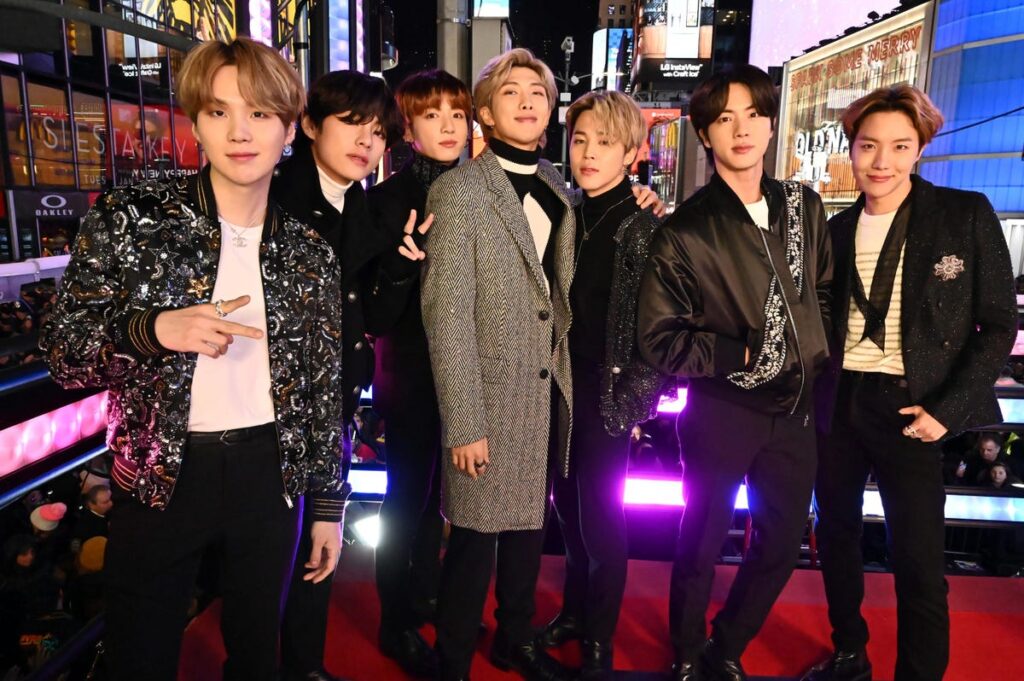 BTS Scores The Second-Biggest Ticket Grosses For A Single Concert Event In U.S. History
Yesterday (December 2), BTS finished their set of comeback concerts which turned out to be not just a personal best showing for the band, but one of the most impressive runs of performances in U.S. history.
The South Korean septet headlined four nights at Los Angeles, CA's SoFi Stadium, and while each show was an individual show on its own, they are counted together as one event, as they were marketed and sold as such. The quartet of concerts racked up an incredible $33 million in sales, and the group managed to sell an incredible 214,000 tickets to fans who traveled to the city from not just across America, but the entire world. Those figures ensure the K-pop titans a spot in the history books (yet again).
According to Billboard, BTS's LA-based accomplishment marks the second-largest "boxscore" (a term meaning total grosses for a specific event) in U.S. history. The publication highlights that the only artist who has managed a more impressive total sum is Bruce Springsteen, who once played 10 concerts at Giants Stadium in East Rutherford, NJ. Those shows brought in a little less than $39 million in grosses.
BTS's run of shows, titled simply BTS Permission to Dance On Stage—LA (after their single "Permission to Dance") weren't just huge money makers for the boy band, but a surefire sign that the live music industry is back in business. The vast majority of top-tier musicians have held back from performing live since the Covid-19 pandemic shut down the world, forcing all events to be canceled. Many states and countries have started allowing shows to take place again, though there haven't been many major tours that have taken place yet. Quite a few power players in the music field have elected to delay their global treks to 2022, when, hopefully, the global health situation is in a better place.
BIllboard also points out that in addition to BTS Permission to Dance On Stage—LA marking the second-largest grosses for a single run of concerts since the magazine began tracking that data several decades ago, the South Korean chart-toppers land the biggest sum in 18 years. Looking globally, the series of concerts lands in sixth place among all events of this nature.
MORE FROM FORBESBTS Scores Four Of The Top 10 Bestselling Songs In America In 2021, With 'Butter' Hitting No. 1By Hugh McIntyre