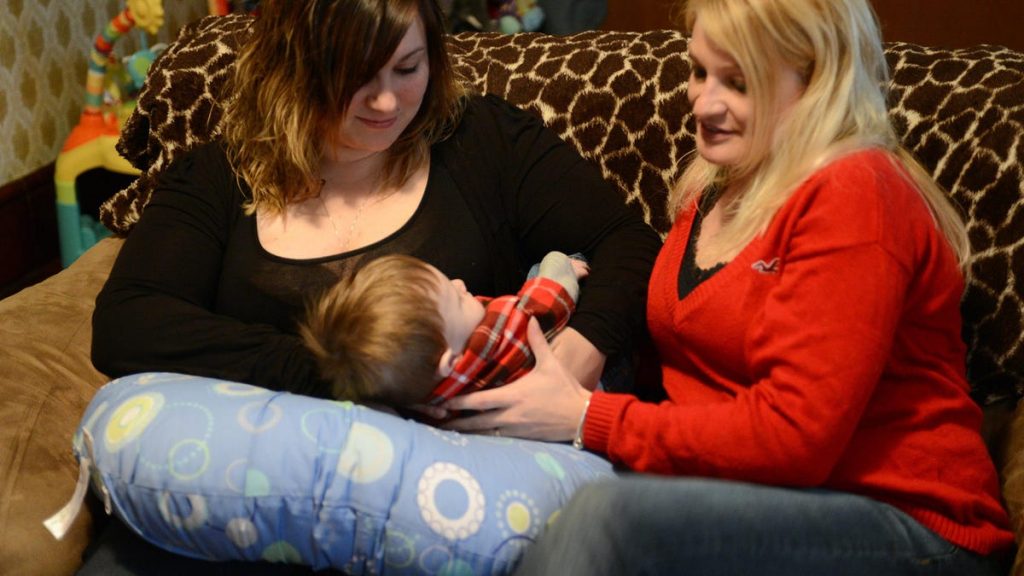 Boppy Recalls 3.3 Million Lounge Pillows After 8 Infant Deaths
Topline
The Boppy company, makers of the extremely popular infant loungers, has recalled 3.3 million pillows after eight deaths and suffocation risks were linked to the product, the U.S. Consumer Product Safety Commission (CPSC) announced.
Key Facts
The Colorado-based company found the Boppy Original Newborn Loungers, Boppy Preferred Newborn Loungers and Pottery Barn Kids Boppy Newborn Loungers hazardous, stating that "infants can suffocate if they roll, move, or are placed on the lounger in a position that obstructs breathing, or roll off the lounger onto an external surface."
Eight deaths have been linked to the pillows, which occurred between December 2015 and June 2020, after the children were placed on the Boppys and found on their sides or stomachs.
Boppy owners should immediately stop using the product, and can request a refund at Boppy.com.
Key Background
Boppy loungers have been sold since 2004 and are considered by new parents as a must-have for babies. The soft cushions allow the infant to rest on their back comfortably. It's sold at several national retailers, including Amazon, Target and Walmart. "The lounger was not marketed as an infant sleep product and includes warnings against unsupervised use," a spokesperson for Boppy said, and called the deaths "tragedies."
Crucial Quote
"Since we know that infants sleep so much of the time – even in products not intended for sleep – and since suffocation can happen so quickly, these Boppy lounger products are simply too risky to remain on the market," said CPSC Acting Chairman Robert S. Adler.
Further Reading
New Parents: Are You Up To Date On The Latest In Car Seat Safety? (Forbes)
Money Tips For New Parents (Forbes)