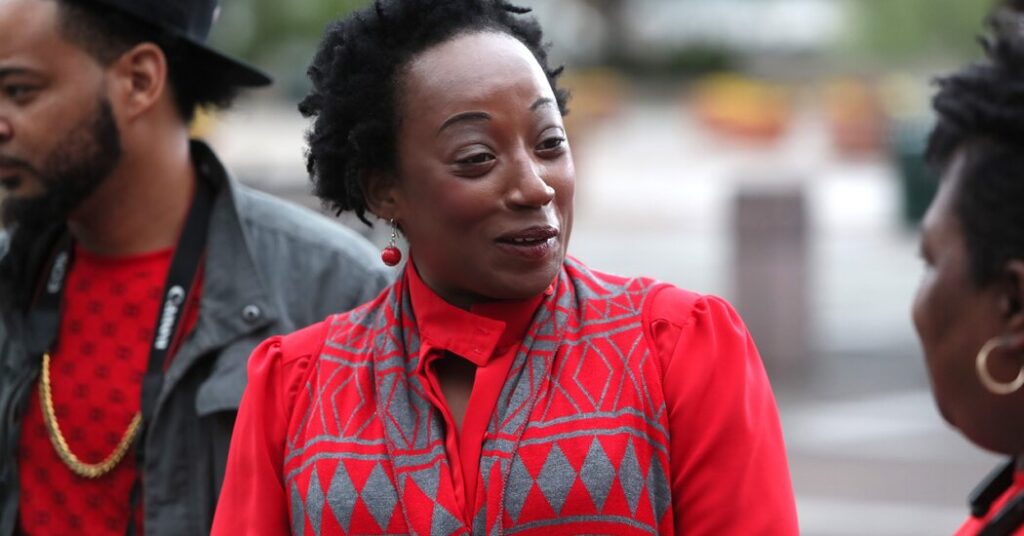 Black Woman's Bid to Regain Voting Rights Ends With a 6-Year Prison Sentence
In the hearing, Ms. Moses said that she did not commit those crimes and pleaded guilty only to avoid jail time, according to the judge's sentencing order. Mr. Anyanwu said she was also struggling financially at the time and could not afford to pay for a lawyer.
Ms. Moses voted in at least six elections between 2015 and 2018, after she had been convicted of a felony, according to the sentencing order
Because Ms. Moses was registered to vote before being convicted of a felony in 2015, a court clerk was supposed to notify election officials, who would remove her from voting rolls after the convictions.
But that did not happen, according to a letter sent by the Shelby County Election Commission to Ms. Weirich, the district attorney, on Aug. 8, 2020. The letter shows that election officials acknowledged the error, writing that the conviction notice for Ms. Moses "was not sent to the election commission by the court."
Under Tennessee law, people convicted of certain felonies, including tampering with evidence, lose their voting rights forever, a measure that has drawn criticism from voting rights activists.
"Instead of welcoming people in, we are perpetually shutting them out, making it harder to vote, and in this instance, criminalizing their efforts to become active and civically engaged members of our society," Janai Nelson, the associate director-counsel of the NAACP Legal Defense Fund, said on Monday.
Blair Bowie, a lawyer with the Campaign Legal Center who has been assisting Ms. Moses and Mr. Anyanwu with the case since October, said on Monday that Tennessee's complex voting laws had a "disparate impact on Black people." The NAACP Legal Defense Fund echoed that sentiment, saying on Twitter that "there are two criminal justice systems in America."