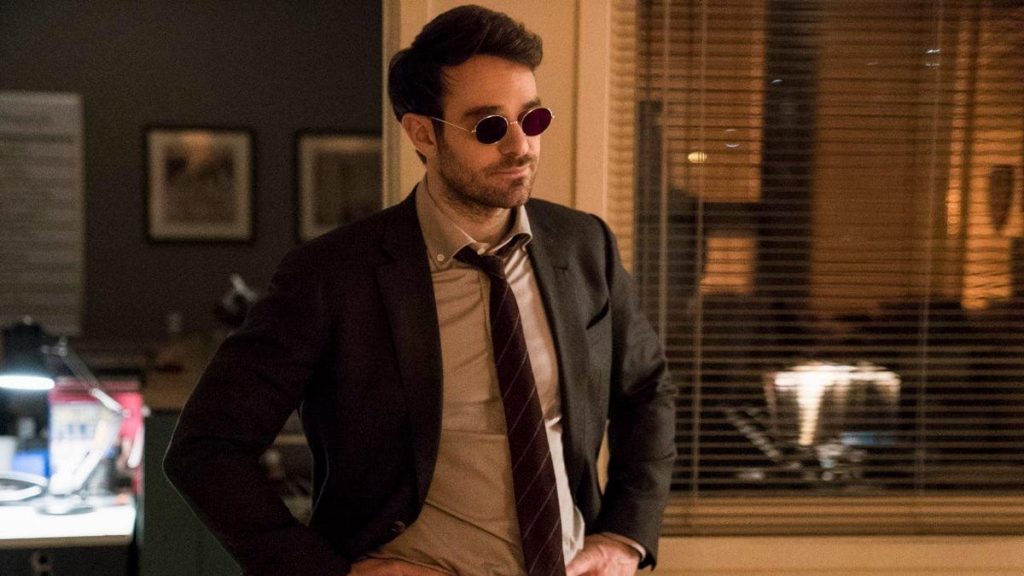 All The 'Netflix Daredevil Is Back In The MCU' Rumors And Leaks At This Point
We are back in active MCU territory with the arrival of Hawkeye on Disney Plus, and the soon-to-return Spider-Man (Spider-Men?) in No Way Home. And there is a mounting pile of rumors that Disney is going to listen to fans, and bring back one of its lost sheep in the form of Netflix's Daredevil, spread out over the course of the next few weeks (or years).
I thought I would compile all the current theories or leaks in one place here to see where we're at. This treads into potential spoiler territory (including one that appears to be genuinely confirmed through a leak), but we'll have to see about the rest.
Kingpin in Hawkeye – While everyone is waiting for Yelena Belova to show up, there is a circulating rumor that Kingpin will show up in the New York-based Hawkeye series in a storyline relating to new character Echo. Further rumors suggest this will be "large Kingpin," the huge comic version, but I'm genuinely not sure if that bit is a troll or not.
Daredevil Characters in Echo – So, Echo, the aforementioned character, is getting her own series after Hawkeye. Echo being in Hawkeye at all is a little weird, as she was not in the comics that inspired this series, and she's traditionally a Daredevil character. But there have been rumors for a while that Netflix Daredevil characters may reprise their roles in Echo, which could include Kingpin or even Daredevil himself.
Matt Murdoch in No Way Home – Alright, this one is more or less confirmed at this point. Leaked shots confirmed fan theories that Charlie Cox is indeed reprising his role as Matt Murdock to show up as Peter Parker's lawyer when he's publicly outed as Spider-Man. It seems likely this is a small part and we won't see him don the Daredevil suit, but this is the only fully confirmed thing on this list. But them bringing him back does imply a future for Netflix Daredevil characters, Murdock included, as a whole.
Daredevil Reboot – This is a generalized idea that Marvel is planning to bring back Daredevil outright, in addition to the Echo show. The concept here is that this wouldn't be a straight season 4 to Netflix's season 3 of the series, but a bit of a fresh start. Albeit using the same actors and characters, which is half the point of why anyone wants to see Daredevil return in the first place.
And of course, if you open the door to Netflix Daredevil returning, you open the door to Punisher, Luke Cage, Jessica Jones and Iron Fist. Though I am guessing those are a lower priority, and we haven't heard anything about any plans for them at this point. If there's a #2 most-requested return here, it's probably Jon Bernthal's Punisher, but it's a tad bit hard to see him fitting into the very PG-13 MCU without some serious editing.
In any case, yes, I do think there's cause for Daredevil fans to be hopeful about a resurgence. I don't know if ep 5 Hawkeye Kingpin will happen (that would be in three weeks), but the Spider-Man thing is happening, and I have a feeling a few of these others are as well.
Follow me on Twitter, YouTube, Facebook and Instagram. Subscribe to my free weekly content round-up newsletter, God Rolls.
Pick up my sci-fi novels the Herokiller series and its audiobook, and The Earthborn Trilogy, also on audiobook.