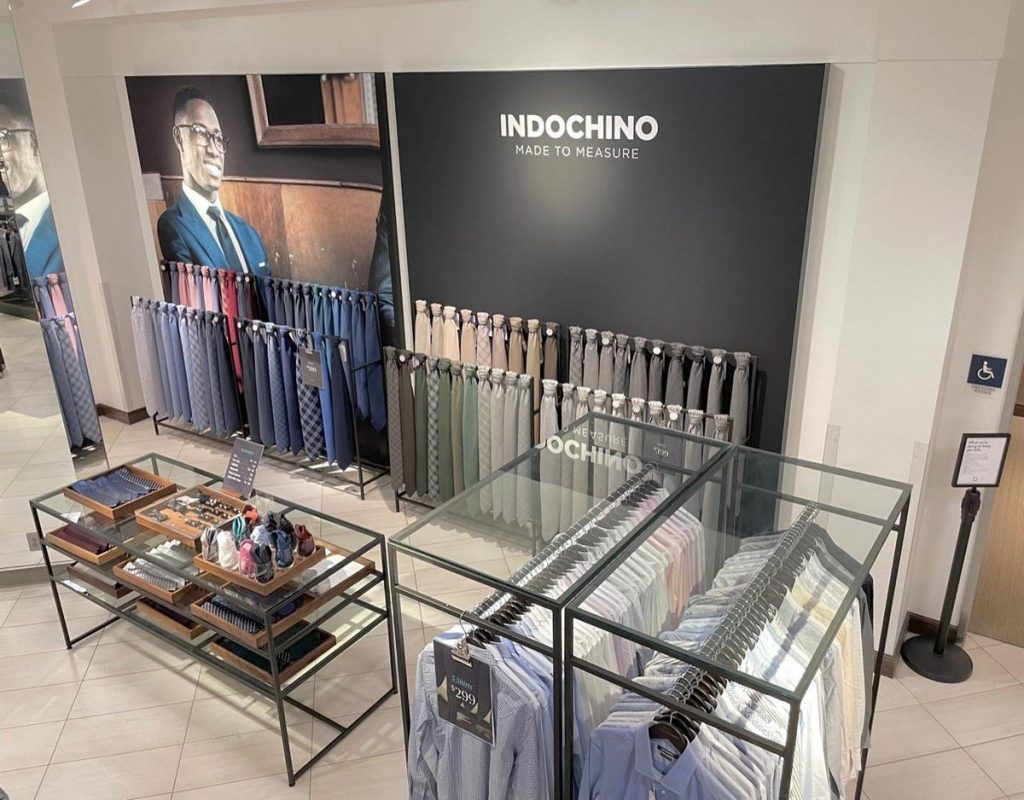 What The Newest Department Store Partnerships Mean For Physical Retail Strategies
Strolling through today's department stores, one may notice a montage of digital brands that were thought to only exist online or, at the most, in their direct-to-consumer stores. Yet, somehow, these older department stores are attracting young brands. For example, walk into a Nordstrom JWN and find an Indochino shop similar in design and service to the brand's standalone stores. Then, wander down the hall, take a test-drive of Casper's latest mattresses, see what the Tonal exercise machine is all about, and try on some 11 Honoré or Asos clothing. The list goes on.
Other department stores, including Macy's M and Target TGT , are also seeking this strategy to revive the youth of their stores. Most recently, Macy's with Toys R Us and Target with Ulta. It's evident what the department store's advantage is, but why are these young brands doing it? There's the added revenue component, but ultimately, it's bigger than that. The partnerships with department stores help build a brand's physical retail and real estate strategy.
Partnering with a department store allows brands to test a new market.
One of the most significant values of partnering with a department store is the opportunity to test a new market. If a brand doesn't have a physical presence in a specific city, opening a shop-in-shop is a way to measure demand without the complexity and commitment of a real estate lease. And down the road, if the demand is strong enough, it's an indicator to open a standalone store. Indochino, a Canadian-based men's made-to-measure apparel company that's raised over $90 million in funding since 2008, appears to have taken on this strategy. For instance, in observing its website's list of partnerships with Nordstrom, it seems to primarily partner in cities where an Indochino store does not exist. As a result, it allows the brand to capture more revenue, and in the future, it may use data from that partnership to decide whether to open its own store in the market.
Smaller markets may not warrant a direct-to-consumer store.
Signing a long 10-year real estate deal in small markets can be challenging to validate due to uncertain revenue and overall value-add, especially with younger direct-to-consumer brands that don't have the capital to commit to an unknown market. So, partnering with a department store in smaller suburban or small-town markets allows a brand to have a physical presence without the risk and uncertainty of a real estate deal. Casper, a direct-to-consumer mattress company that went public last year, reported a 44.6% revenue increase in Q2 of this year to $151.8 million, including an increase in retail partnership revenue of 78.9% to $52.2 million. It has over 70 standalone stores countrywide and more than 25 retail partners, including Nordstrom, Target, Macy's, Sleep Country, and most recently, Bed Bath & Beyond BBBY . "Our multi-channel approach enables us to meet consumers where they want to shop, servicing them throughout their entire purchase journey. We believe our channels are complementary and creates a synergistic 'network effect' that increases sales as a whole," stated Casper in its Q2 report.
A physical presence of any kind can boost online sales.
Any physical location is a billboard and marketing opportunity for a brand. If a shopper visits Target and walks through Ulta's shop-in-shop or visits a Nordstrom and finds themselves browsing 11 Honore's latest collection, they may not make an immediate purchase but transact on the brand's site days later. A study published in 2019 by Information Systems Research showed a store opening can impact online sales by 23 to 33 percent. Of course, the data is constantly changing as e-commerce evolves, but it's proof that online sales will increase in response to a physical presence in a market.
The decision by direct-to-consumer brands to partner with traditional department stores is a strategic play in a much greater physical retail plan. It allows them to test new markets, connect with consumers in smaller markets, and increase e-commerce sales. It's an alternative revenue channel, but more importantly, it's key to any successful retail and real estate strategy.