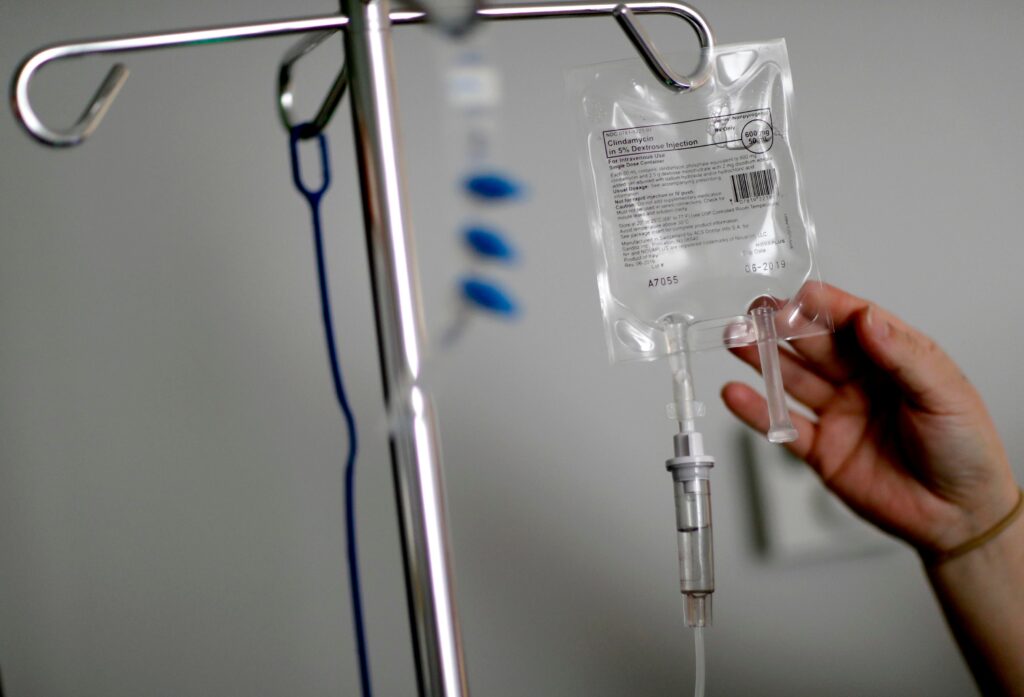 AFLAC And Deion Sanders Launch Program Designed To Help Americans Facing Medical Debt
Recognizing that nearly 50 percent of Americans face medical debt, Aflac has announced a national initiative, Close the Gap, designed to help those facing large medial bills. Aflac notes that this people in difficult situations with such bills often have a gap between health care coverage and medical bills and that low-income and/or minority communities are disproportionately affected.
To draw attention to the initiative, Aflac has enlisted former NFL player and current Jackson State football coach Deion Sanders as a brand ambassador. Sanders himself recently went through life-threatening complications as the result of foot surgery, leading him to recognize the gravity of the issue, stating, "When I was recently sidelined for months with my own unexpected medical emergency, I was not only reminded about how fortunate I am, but also saw firsthand the impact it had on both of my families—my fiancé and son, as well as my football family. Fortunately, I was able to focus on my recovery and not worry about the cost. However, too many American, especially those of color, are not afforded the same piece of mind and we are one step away from a medical incident that could easily lead to financial ruin."
According to Aflac, the Close the Gap initiative is a multifaced, comprehensive program that aims to support, educate and advocate for the need to close the health and wealth gap. In December 2021, the company gave out its first 20 CareGrants to help individuals with medical dept and allow them to focus on recovery. Aflac has committed $1 million to the CareGrants program in 2022, with some grants earmarked for communities impacted greatly by medical debt as identified by their newly created Aflac Care Index.
The Aflac Care Index is based on a survey designed to help educate people about health and wealth disparities. Among other findings, the study found that nearly two-thirds of Americans savings are equivalent to equivalent or less than their health insurance out-of-pocket maximum and that just under half of Americans have $1000 or less in savings. Moreover, two-thirds of insured Americans do not have supplemental health insurance.
As part of the Close the Gap initiative, Aflac is introducing a film, "The Park Bench," which will debut on Twitch on January 22 at 7:30 p.m. EST and will also be available for streaming on Roku. The film was produced by Lion Forge Animation's Carl Reed and directed by Academy Award nominee Rob Edwards with a score by Grammy winner Nas. It is shown from the viewpoint of a young girl whose father has sickle cell anemia and spotlights the impact of the medical event on the family.
Shannon Watkins, chief brand officer and CMO of Aflac described the program as follows, "Aflac's Close the Gap initiative is designed to not only provide immediate financial support to individuals and communities in need, but also through storytelling and data, aims to help educate consumers and advocate for closing the gap in what health insurance doesn't cover."
Clearly, Aflac's efforts in calling attention to the very real issue of medical debt is worthwhile in raising public awareness of a significant societal issue. However, discussion of specifics of preferred solutions would be helpful. According to the Tax Policy Centers (Urban Institute and Brookings Institution) website in terms of health care expenditures, "The federal government spent nearly $1.2 trillion in fiscal year 2019. In addition, income tax expenditures for health care totaled $234 billion." The remaining expenditures referred to came via Medicare payroll taxes. While the problem Aflac is calling attention to is very real, it also should also be acknowledged that consumers making $200,000 or more (single) and $250,000 or more (married filed jointly) are collectively already paying very substantial amounts in extra taxes. Via the net investment tax and additional medicare tax, these taxpayers will pay an estimated $40 billion to subsidize government healthcare progams. Clearly, full solutions will not be easy or inexpensive.
In short, more specifics on Aflac's advocated policies would be helpful in understanding the broader problem and what might be realistic measures to address it. Still, Aflac's CareGrants do help individual consumers, and other companies in health care and insurance should be encouraged to engage in similar initiatives. In addition, more focus on private sector insurance coverage and a focus on what is regarded as "adequate" could be a positive outcome of calling attenton to the medical debt problem.