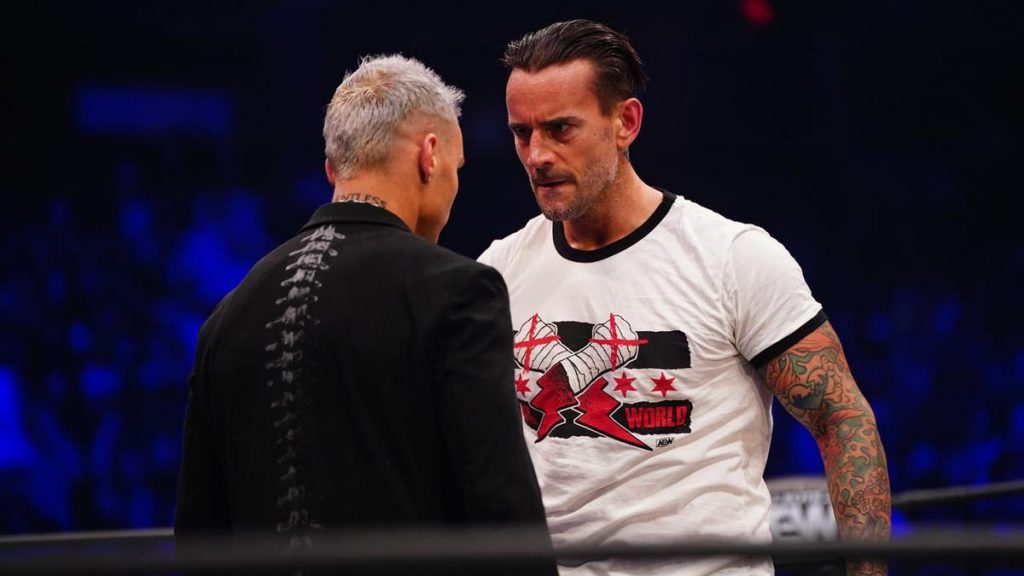 AEW Rampage Viewership Has Fallen Almost 50% Since CM Punk Debut
AEW Rampage fell under 700,000 viewers for the first time in its brief history, garnering 696,000 viewers for the live AEW All Out go-home show. The overall viewership was down 3.6% from last week, while Rampage's .30 rating in the 18-49 demographic was down 11.76%. Bolstered by a WWE Universal Championship main event, Friday Night SmackDown held steady with a total viewership of 2.220 million and a No. 1 ranking in the 18-49 demographic on network TV.
Since CM Punk's AEW debut garnered 1.129 million viewers for his memorable return to pro wrestling during the August 20 broadcast of AEW Rampage: The First Dance, AEW Rampage's total viewership has sharply declined by 47%. After drawing a staggering 692,000 18-49 viewers during "The First Dance," Rampage viewership has fallen a whopping 54% in the coveted 18-49 demo since Punk's debut.
Perhaps the steep decline suggests many casual fans made it a point to watch Punk's return to pro wrestling—a huge story seven years in the making that many thought they would never see. Upon seeing Punk's big return inside the sold-out United Center, however, those fans either never intended to stick around past the historic moment, and/or were simply not convinced to do so.
AEW Rampage Ratings | Friday, September 3, 2021
AEW Rampage Total Viewership—696,000 Viewers
AEW Rampage Viewership in 18-49 Demo—397,000 (.30 Rating)
Though AEW continues to push Rampage as an A-show on the same level of Dynamite, this will continue to be a tall task for the rising promotion. Not only does AEW Rampage face tough sledding in a Friday night timeslot, come 2022 the mostly taped show will move from TNT to TBS. Even CM Punk himself seemed to sense his own honeymoon period beginning to wane. Last week on AEW Dynamite, the top star facetiously asked his hometown crowd: "Are you guys sick of me yet?"
Though the crowd responded with a resounding "No!" the numbers tell a different story as AEW Dynamite's viewership also declined by double-digits. Last week's broadcast was down 10.66% from the week prior, which drew AEW's third-biggest audience in history for Punk's Dynamite debut on August 25.
Punk, who was advertised to do guest commentary on Rampage, wrestled his first match in seven years at AEW All Out. Thanks largely to CM Punk's return match, All Out is trending to not only become AEW's biggest pay-per-view of all time, but also one of the biggest non-WWE pay-per-views since the late '90s. But while CM Punk's return can be qualified as a success to this point, the swift erosion of viewership is a sign that he alone will not be enough to vault AEW to the levels of mainstream pro wrestling it aspires to.
AEW continues to become redundant in stockpiling wrestlers within CM Punk's wheelhouse. A seemingly indie-obsessed Tony Khan can't seem to sign enough Caucasian former WWE Superstars who were big names in the indies. AEW catching wind of reports that current WWE Superstar (who was a top star in ROH) Kevin Owens will soon become a free agent is like a feline getting a whiff of catnip. But zeroing in on the prototypical internet wrestling darling comes with a limited appeal, and it may work to alienate casual fans as well as those who tuned out of the product so quickly over the past two weeks.