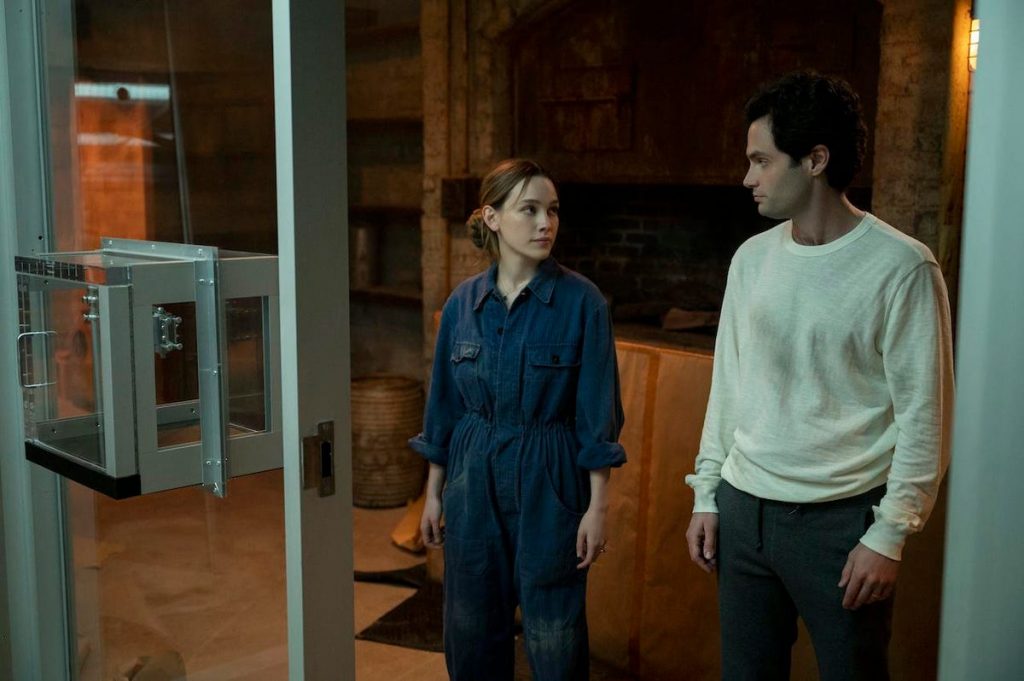 4 Series Coming To Netflix In October That Are Worth The Binge
Streaming during the pandemic became a way of life, and survival, for many over the past 18 months. Part of the fun for Netflix's 209 million worldwide subscribers during lockdown was joining the online conversation surrounding several of its hit original series. Though we were apart physically, we were able to connect online to talk about our favorite shows and the streamer didn't disappoint with an abundance of new titles rolled out each month.
In total, Netflix made history last weekend with 44 Emmy wins in a single year which ties the record CBS set back in 1974. Two fan favorites, The Crown and The Queen's Gambit, each took home 11 wins including Outstanding Drama Series and Outstanding Limited Series, respectively.
And the streamer isn't slowing down in October with the premiere of all nine seasons of the classic sitcom Seinfeld, as well as many more original series, including the four standouts listed below.
Maid (October 1, Ten Episodes) – Inspired by the New York Times NYT bestselling memoir Maid: Hard Work, Low Pay, and a Mother's Will to Survive by Stephanie Land, this female-driven limited series follows the story of Alex, a single mother who turns to housecleaning to barely make ends meet as she escapes an abusive relationship and overcomes homelessness to create a better life for her young daughter. This is one of my absolute favorites of the year. This series can be described as riveting, powerful, emotional and at times hard to watch because you feel so much for this woman and the fact she represents so many who are currently trying to escape the same situation. In summary, showrunner, executive producer and series writer Molly Smith Metzler took Land's gorgeous writing and created one of the most beautiful series of 2021. Andie MacDowell is brilliant as Alex's mom, Paula, and Alex is portrayed by her real-life daughter, Margaret Qualley. Back to talk of Emmy awards, both deserve nominations next year.
Pretty Smart (October 8, Ten Episodes) – After getting unexpectedly dumped by her boyfriend, Chelsea (Emily Osment), a high-brow, Harvard-educated intellectual and aspiring novelist is forced to move in with her bubbly, carefree, not-so-intellectual West Coast sister, Claire (Olivia Macklin), and her three lovably eccentric, not-so-intellectual roommates: Grant (Gregg Sulkin), a distractingly handsome personal trainer, Solana (Cinthya Carmon), a former lawyer turned healer and Jayden (Michael Hsu Rosen), a social media influencer. But Chelsea's tough, sometimes judgmental exterior starts to soften as she gets to know her new friends and they begin to form an unlikely family. This is a fun binge that will help you forget about the woes of the world for about five hours. This series comes from co-creators, executive producers and showrunners Jack Dolgen and Doug Mand. Kourtney Kang, Pamela Fryman, Jim Brandon and Brian Singleton also executive produce.
You: Season 3 (October 15, Ten Episodes) – The third season of this fan favorite is pure fun! Joe (Penn Badgley) and Love (Victoria Pedretti ) are now married and raising their baby. They've moved from Los Angeles to the Northern California enclave of Madre Linda where they're surrounded by privileged tech entrepreneurs, judgmental mommy bloggers and Insta-famous biohackers. No marriage is perfect but Joe is having some serious baby mama drama this season. Despite this, he tries to remain a committed husband and father despite his wife's explosive temper and a jealous streak that continues to get both into serious trouble. No one ever knows what goes on behind closed doors in any marriage but for these two, well, it involves a lot of bloody clean-up jobs. Love's jealousy isn't unwarranted, however, as Joe's penchant for falling in love is a real issue in their marriage. Some of the best scenes are when they go to couples therapy. This series is based on Caroline Kepnes' bestselling novels and each season takes the viewer to a new city, a new obsession and on the bloody trail of a lot of dead bodies.
Colin In Black & White (October 29, Six Episodes) – This bold new limited drama series comes from co-creators Ava DuVernay and Colin Kaepernick and chronicles Kaepernick's coming-of-age story. He overcame race, class and culture as a Black child adopted by a white family. Kaepernick became a cultural icon who reached the highest levels of success in American football as an NFL quarterback. He would come to be as well-known for his activism as his athletic abilities. Jaden Michael stars as a young Colin and Nick Offerman and Mary-Louise Parker star as his parents, Rick and Teresa, and Kaepernick stars as himself. This is a quick binge with 30-minute episodes. DuVernay directs the first episode as well as all of the present-day scenes with Kaepernick. Sheldon Candis, Robert Townsend, Angel Kristi Williams and Kenny Leon direct the five additional episodes. DuVernay, Kaepernick and Michael Starrbury executive produce.