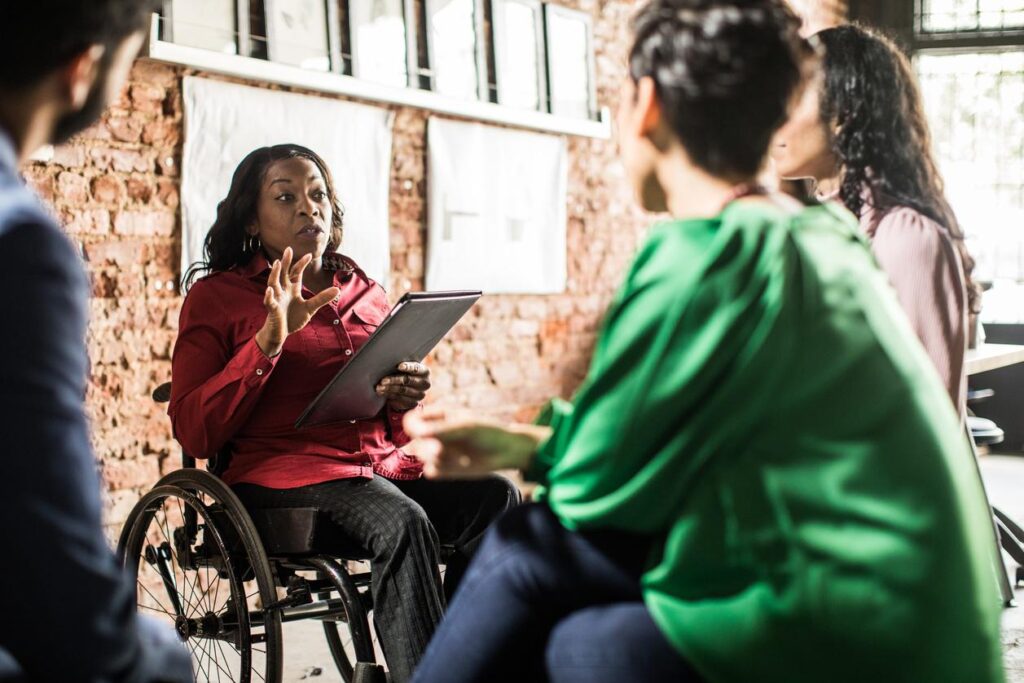 Yes, Everyone Plays A Role In The Success Of Minority-Owned And Women-Owned Businesses
Starting a business includes several steps, from building the customer base to acquiring funding and other resources. Failing at any of these steps can constrain growth, but for minority-owned small businesses in the United States, the chances of failing at more than one of these steps are greater. The following metros have the highest number of minority-owned firms per 100,000 residents.
Laredo, Texas
Miami-Fort Lauderdale-West Palm Beach, Florida
Urban Honolulu, Hawaii
San Jose-Sunnyvale-Santa Clara, California
Los Angeles-Long Beach-Anaheim, California
The following metros have the lowest number of minority-owned firms per 100,000 residents.
Corpus Christi, Texas
Vallejo-Fairfield, California
Stockton-Lodi, California
Albuquerque, New Mexico
Seattle-Tacoma-Bellevue, Washington
The onus is on both the corporate sector and individuals (peers, family, friends, etc.) to ensure minority-owned and woman-owned businesses succeed.
The Corporate Role
Building a customer base requires minority-owned small businesses to challenge misconceptions. For example, when companies think of hiring a minority-owned supplier at the corporate level, they often think of filling an operational support void, such as janitorial services and administrative staffing. However, minority-owned businesses provide professional services as well, such as finance, legal, and information technology.
When a minority-owned small business wins, we all win. In their Multiplier Effect of Supplier Diversity report, insights provider EthniFacts and global advertising agency GSD&M provided the economic ripple effects of supplier diversity. When companies hire diverse suppliers, they, in turn, hire employees and purchase goods and services with revenue that remains in the community. The additional hiring to meet this increased demand means that more people have income that they will use to purchase goods and services for their households and families. A chain reaction and ripple effect of indirect and induced spending occurs.
The net effect is that the federal, state, and local taxes generated by this cycle of higher wages and increased sales can provide additional economic benefits to the diverse communities where they are being generated, presuming officials are held accountable for the beneficial spending of those tax dollars.
The Individual Role
At the individual level, crowdfunding is expected to reach $74 billion in the United States and Canada. Crowdfunding, a digital funding vehicle for small businesses, allows individuals to offer funding support in exchange for debt, gifts, equity, or some combination of these. It helps minority-owned small businesses overcome what might be the most common attributor to the closing of their business: access to capital.
Another tactic to drive entrepreneurial success at the individual level: mentorship. Mentor Her is a global platform connecting mentors and mentees in entrepreneurship. Two years ago, its founder Katie Doyle decided to take matters into her own hands. She created the platform to help entrepreneurs navigate the steps to start their businesses, including finding access to capital and receiving training.
"Sometimes, I think it's easier to believe that you're on your own rather than knowing that there are lots of people in your community who are ready to help. So we need to encourage people helping, and encourage women to ask for and accept help, too," she adds.
Doyle's platform supports women-owned and minority-owned small businesses.
"Encouragement to begin a new business and raise the statistics of women in entrepreneurship should be supported by governmental bodies and organizations, but also by communities," said Doyle.
In 2021, Mentor Her asked their community how small businesses could be supported at the individual level, understanding the first couple of months of entrepreneurship are highly overwhelming, lonely, and often alienating. "It takes a village to raise a child, and so too does it take a village to make a small business successful," explains Doyle. With that realization and a quote from Elon Musk in Doyle's mind, Mentor Her started encouraging entrepreneurs to host "business showers." Participants provide small business entrepreneurs with various items to promote their success, from a list of resources like preferred accountants, lawyers, and suppliers, to advertising and marketing social media hacks.
"Baby showers are what we do for women when they're starting a new phase of their lives," Doyle says. "Family and friends come together to celebrate, and they bring mom the things she needs to make the transition into motherhood easier. But starting a business isn't that different from preparing for a baby. So how great would it be if we could do this for new business owners, too?"