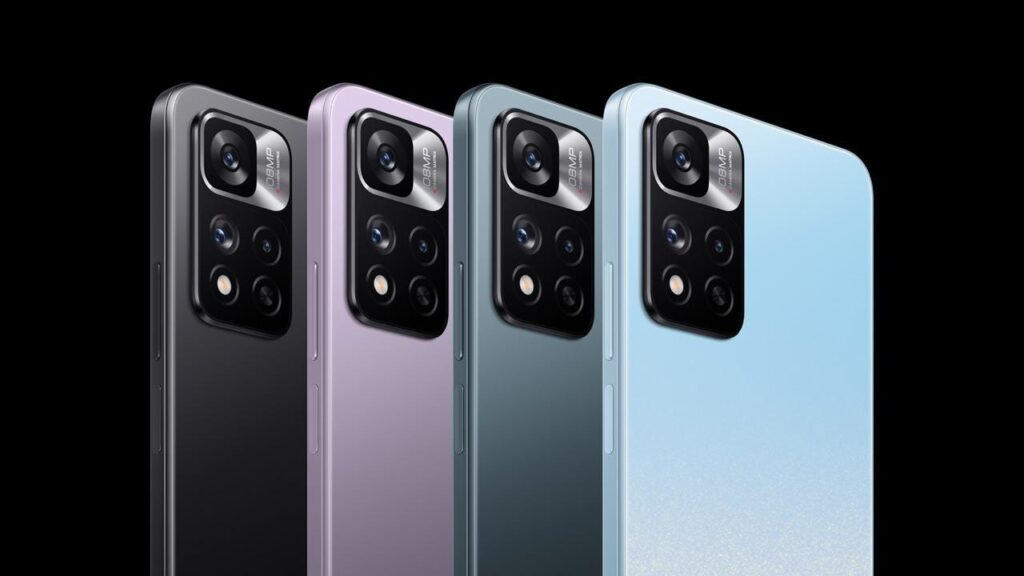 Xiaomi's New Redmi Note 11 Series May Be Best Value In Mobile
Beijing-headquartered Xiaomi rose to fame in the 2010s by making solid smartphones that sold at significantly lower prices than the competition. In recent years, Xiaomi has tried to move beyond that budget image and become known as a maker of excellent gadgets, period. And to that end, Xiaomi has succeeded—its flagship smartphones in the past couple of years are as good, if not better, than anything Apple, Huawei, or Samsung have put out over the same time span.
But due to the nature of consumer perception, it's hard for a single brand to be seen as a maker of premium products if they're also releasing budget products. This is why Xiaomi spun off a sub brand named Redmi, and in recent years, Redmi has consistently offered the best value in smartphones, and the new Note 11 series is no different.
Consisting of four phones and launching first in India followed by the European market, the Redmi Note 11's base model starts at just $179, with early bird purchase discounts knocking off another $20. This is about as cheap as a functional smartphone using relatively new components can get. Pay any less than $159, and you're probably getting one of those knock-off phones from no-name Shenzhen OEMs (original equipment manufacturers) that may not last more than a few months.
I recently tested this $159/$179 Redmi Note 11 and came away impressed by the value it offers: it features a 6.43-inch, 90Hz screen with relatively thin bezels, 8GB of RAM with 64GB of base storage (expandable via memory card), a 50MP main camera, and a Snapdragon 680 chip which was released just a few months ago.
The body is plasticky, and the haptic/vibration engine is rather faint; the ultra-wide camera, at 8MP, also suffers under less-than-optimal lighting, but otherwise it's very hard to find fault with a phone that can be had for as low as $159.
I also tested the highest end model of the Note 11 series, the $329 Redmi Note 11 Pro 5G, which sees a processor upgrade to Snapdragon 695, display refresh rate up to 120Hz, and a 108-megapixel camera that uses nano-binning technology (combining nine pixels worth of data into one) for a 12-megapixel image.
It also uses a glass and aluminum construction and Xiaomi's Z-axis liner motor which is one of the best haptic engines in smartphones.
The other two models are just slight variations of the non-Pro and Pro Note 11s, mostly concerning connectivity. While the $179 Note 11 stands out because the price is so low, the $329 Note 11 Pro 5G may be the better dollar-for-dollar value. The base Note 11 feels clearly like a budget phone, while the Pro can pass for a flagship to the untrained eye. In fact, the Note 11 Pro's display, haptic engine and build quality are as good as Samsung's just-announced $700 Galaxy S21 FE.
This explains why the Redmi Note series has been selling so well. Last year's Note 10 series sold over 200 million units, and the Note 11 series is definitely making an attractive case for those on the market for budget or mid-range phones.
For Chinese brands, they are simultaneously trying to walk the tight rope of competing with Apple and Samsung on the high-end while still putting out budget and mid-ranges that offer great value. Xiaomi's doing the best job right now, as Vivo and Oppo's mid-rangers have become sort of pricey, which was what I said about the recently launched Vivo V23. It's a good phone in a vacuum, but it's $100 more than the Redmi Note 11 Pro 5G while having a less immersive screen and a weaker main camera.