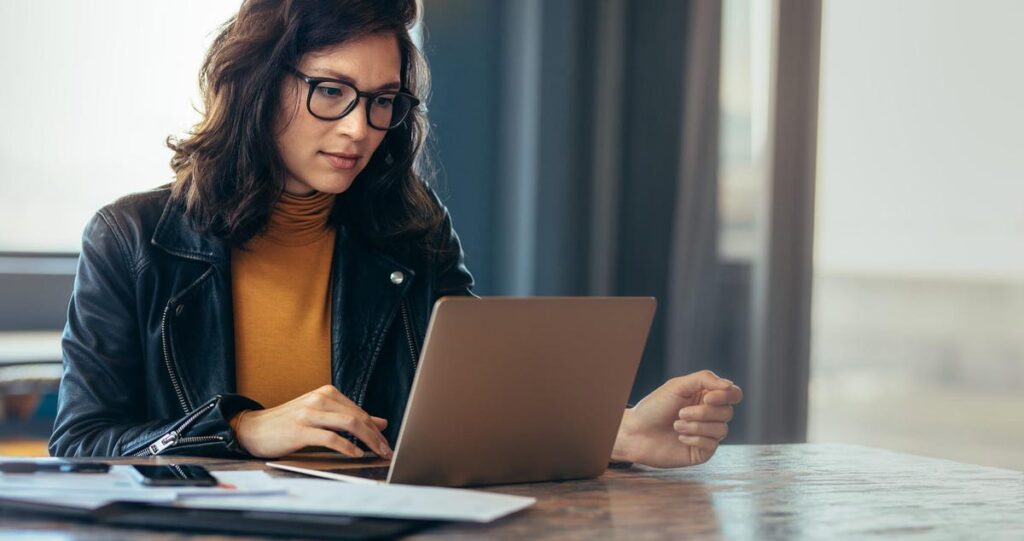 Women Are Losing Confidence At Work – Here's How To Help Them In 2022
Women who still remain in the workplace are struggling – between childcare, housework, increased workloads, and decreased headcounts, women have faced innumerable challenges over the past, nearly, two years.
On Fairygodboss, an online community designed to help women feel supported and empowered in their careers, I've seen many women having conversations about not feeling sure of their next move or themselves, doubting their abilities and accomplishments, and overall feeling really discouraged. Fairygodboss teamed up with Dress for Success to find out how the past two years' challenges have impacted women's confidence and how women are thinking about their futures in the workplace.
We surveyed women working full-time, part-time and who are unemployed and found that 1 in 2 women are not very confident at work right now, citing career and financial setbacks as the main factors. When we looked into what specifically at work left women feeling skeptical, over 75% of respondents said they aren't confident in their work relationships, and lack supportive environments, growth and development opportunities and professional networks.
Among the aspects of their workplaces that leave them wanting more, the lack of growth and development opportunities is most concerning among respondents, with a third saying that gaining access to those opportunities would help them feel more confident in their career outlook.
While these growth opportunities can come from employers, such as professional or leadership development courses offered through a job, more often they come from within a person's network in the form of mentorship, speaking opportunities, board participation, or even new jobs. However, 89% of women we surveyed said they are not confident in their networks.
In fact, networking was ranked only fifth on a list of things that women said would help them gain confidence in their career prospects and data from LinkedIn found that women are less likely than men to have strong networks. This suggests that there's a disconnect between women wanting access to growth opportunities, and not recognizing additional avenues to achieve them outside of their current employers.
Though, it's not entirely up to women as there are other factors preventing them from growing their networks outside of their control. While remote and hybrid work has been adopted by many companies as a permanent policy due to overwhelming employee support, this new hybrid workforce eliminates many of the "water cooler chats" that used to fuel network growth and open up opportunities to people who may not normally have access to them. And while, in theory, hybrid and remote work may level the playing field for employees, it only does so when every employee takes advantage of a hybrid or remote option.
A recent survey from LinkedIn found that women are more likely than men to apply for remote jobs and Emily Peck highlights the issue this presents in her article for POLITICO: "[The] fear is that women will take advantage of the hybrid benefit more than men, choosing to work more days at home, while companies subtly — or not so subtly — continue to favor employees who come into the office more often."
There's no simple solution to this dilemma. Companies that can offer hybrid or flexible workplace policies should give their employees that choice and individuals who choose to work from home shouldn't be penalized for doing so. Yet, it's inevitable that those who can afford to clock-in more face-time will ultimately have access to more opportunities than their counterparts who opt for a flexible schedule.
On an individual level, women can make a concerted effort to avoid these remote work pitfalls by seeking out new connections whenever possible. Whether it's setting up coffee chats with other women in their company, attending free networking events or getting involved in online communities like Fairygodboss, there are plenty of opportunities readily available for women in any stage of their careers.
Of course, a lot of the work comes down to employers and the key is to make equality in your workforce your mission, not just an afterthought. Progress only happens when we hold ourselves accountable, so if you're a business leader, set measurable and tangible goals to improve your workplace for women employees. You should be intentional when brainstorming solutions and by creating goals, you can help keep everyone on track in achieving them.
It's also important to provide employees with innovative training, resources and tools that enable them to achieve their career goals amid the rapid workforce transformation we're experiencing right now. Giving your employees tools to help them grow will encourage better retention rates in your company and, overall, lead to a more skilled organization.
Time will tell if women are able to remain and return to the workforce amid competing priorities, but it's up to companies to do better now before it's too late.